Sketchnoting 101: Students Making the Invisible, Visible
I have always been a champion for the integration of artistic expression into learning, regardless of format. Whether grounded in memories of turning historical events into eloquent raps or sitting in college lecture halls armed with a pile of Flair pens and a sketchbook, we all need to unleash through non-traditional means of expression. Artistic expression is a great way to accelerate ownership around each learner's "how." This Thursday, January 11th, is National Sketchnote Day, and we invite you to join us in celebrating with your students as they illustrate their learning through sketches. Join the sketchnote edulution, as classrooms and organizations like the Sketchnote Army, celebrate around the world.
A "Doodler's" Journey
What started as doodles in the margins while listening to instruction, eventually turned into a full takeover of my mind and paper. These sometimes cryptic brain dumps, quickly transformed into elaborate mind maps that provided new insights for further reflection well after the lectures or learning had concluded. I was a "sketchnoter" and didn't even realize it.
To be clear, these were not drawings of hearts and flowers while learning about photosynthesis, these were elaborate conversations between my brain and my paper and in later life, napkins, old receipts or anything that would hold ink. My evolution as a "sketchnoter" did not represent the absence of learning, as described by some of my teachers over the years, but truly functioned as an "idea lasso" that steered my attention and promoted aha's, insights and questions. They were "messy," yet precise in terms of communicating my learnings within my journals and notebooks and a delivered a map of the knowledge I acquired. To get started or to engage your students in sketchnoting students, even if you have never tried it before, I would share three reminders.
They will not, nor do they need to be pretty at first.
They are not easy and will be extremely difficult for some.
They will not work for every learner.
Why Try?
I have vivid memories of teachers (and sometimes fellow students) discussing left and right brain science as if you could only sketch note if you were right brained, but found that like many things in life, it was a willingness and courage to try while being provided a safe environment to explore new ways.
In college I was introduced to Cornell notes, and my world was set on fire. I found greater detail and structure and the learning "conversations" between my paper and everything became even clearer. I mention this as a reminder that sketchnoting is very intentional as a tool to capture learning, a fact that was once again affirmed as an AVID elective teacher. In using AVID with students, was able to share Cornell note-taking strategy to students, supported the recommended addition of illustrations as part of their AVID process. It was this experience that opened my mind to the possibility of finding ways to support every learner through some form of visual learning or sketchnoting.
Where do I start?
I have experienced sketchnoting success with students as young as 4, so don't allow "they are not ready" to be a barrier in this adventure. I can actually say that some of the greatest products I have seen were produced by younger students who are still developing their ability to capture new learning. Now that we have established the fact that it can be for everyone, let's begin.
1) Start where you are at and if it is a foreign concept, set yourself up for success, by letting them know that it is just that. Sketchnotes do not have to be pretty, especially in the beginning (Image below)
2) There are lots of resources available to walk students through sketchnoting and what it entails. I have included my iteration within this blog (above), but with a simple Google Images search of "How to Sketchnote" you will be on your way. This also allows you to differentiate for the age of the learners you serve.
3) Technology has broadened the field in terms of what tools students will use, but as an advocate for student choice, I would present them with options of pen/pencil and paper or device (if available) in terms of whatever makes them feel most comfortable.
4) Prior to running through a lectured topic, I would recommend a "warm-up" that lets them sketchnote something that they all experience. It could be something as simple as:
Sketchnote school lunches and include 3 things that you enjoy about them as well as 3 things you would change.
This exercise accomplishes a couple of key factors in their development.
Provides a platform with images that are familiar to them.
Allows them an opportunity to visually map and make connections with their 3 likes and 3 changes.
5) Topic Selection: There are many paths for establishing topics, but if brand new to the process, I would recommend something that students may have a general understanding or prior knowledge of.  This approach will support students as they develop their "image bank" and provide fluency in comprehension of the topic.
As the teacher, plan on something relatively short (best practice), which will differ based on age, but use your intuition as to whether they are exhausted or ready for more.
6) Allow them to struggle with the process. Present in the same manner that is normal for your class. Do not stop in the middle of the presentation and let them know that they are to do their best to keep up. This can be difficult as there may be students that struggle to keep up. Let them know that they are "training" and that they can start and stop whenever they need to.
7) Once the presentation is finished, allow them time to go in and expand upon ideas that they captured, complete images and compare with a partner or groups.
8) Give students an opportunity to share, reflect and assess where the sketchnote adventure will take you and your students next.
Sketchnoting is an exciting add-on to the practices within your classroom and very aligned with a design thinking mindset. It provides students with a creative outlet for discovery, and if it is something that you have not done in your classroom or something that you as a learner have not attempted, it is a wonderful opportunity to demonstrate vulnerability in learning new things. If you decide to Sketchnote on Thursday, please tweet pictures to @AdamKulaas and use #Skechnotingday so that we can join the celebration — happy sketchnoting!
For more, see:
---
Stay in-the-know with all things EdTech and innovations in learning by signing up to receive the weekly Smart Update. This post includes mentions of a Getting Smart partner. For a full list of partners, affiliate organizations and all other disclosures please see our Partner page.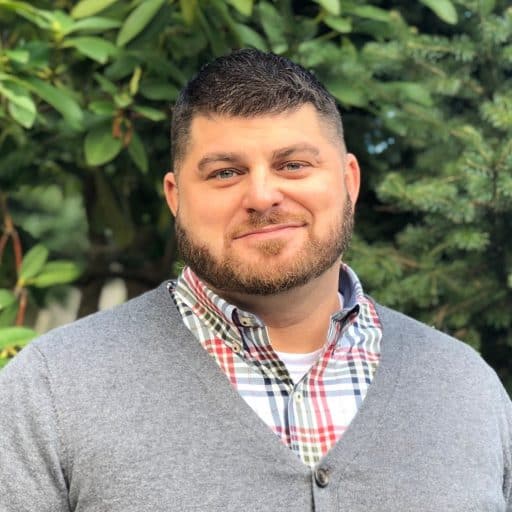 Adam is a learning design consultant. He focuses on capacity building and is known for his work in coaching, learning design and leadership development.