Building Student Ownership Through Community Mapping
It was a warm day in Hong Kong. Summer had hung on a little later this year, creating the perfect opportunity for students to be outdoors.
We were at Stanley Plaza, a historic fishing village and trading port that had since been modernized. There was a boardwalk, a collection of small shops, and an imposing mall set against the backdrop of the vast South China Sea.
Armed with shorts, sunscreen, a clipboard and cell phones, students were given a simple task: Create a map of the region highlighting the balance of recent modernization with the natural landscape.
They were huddled in a circle around their teacher: "Ok guys, remember your focus." She paused to ensure she had their full attention.
"Link, who manages this area has asked us to create an interactive map of sites and places to visit. Your map will be featured on their interactive, public app that has well over a thousand users."
Community Mapping
What if we engaged students in the community around real problems, with real outcomes? What if they partnered with organizations who benefited from their insight?
This represented the impetus for the shared community mapping activity started by the Jane Goodall Institute over three years ago. Like most good initiatives, it started with a simple vision: better connect students with the communities where they live. Since then, their initiative has grown into an enormous global project, gaining sponsorship from Google, Disney Kids and LinkReit.
Locally (for me), Disney Hong Kong and LinkREIT (a local management group) have asked students to create maps and exploration routes for the public around their nature preserves to facilitate better stewardship of the area (see the write-up here). Google has also started a "geo-educators training network" and "Earth Education community" to create a platform for students from all over the world to contribute content.
Each community map begins with a simple target. While some focus on accessibility for the elderly, others might focus on environmental stewardship. The focus depends on the aim of the project and who/what it will benefit in the community.
The Outcomes
While several international schools have been fixtures within their communities for over a decade, many remain isolated and disconnected from what goes on outside their walls. They live in a "bubble," guarded by thick walls and an insular curriculum. Community mapping helps kids escape that bubble and better connect with the communities in which they live. Here are a few of the positive outcomes brought about by the experience:
Potential for place-based projects where students tackle specific problems related to their interests and community
Internship/Partnership opportunities with surrounding businesses and NGOs needing additional help to give students real-world experience
Deeper relationships with community members and key stakeholders
Greater problem solving and communication skills with several types of people
Getting Started With Your Community Map Project
While there are many ways to get started, I suggest making your community mapping experience as strategic as possible. That starts with a bit of foresight.
Here is a simple three-step process to ensure your community mapping experience is successful.
Step One: The Setup
From the moment students stepped foot in Stanley Plaza, students knew exactly what they were looking for, and that's because of the work they did beforehand. Back at school they thoroughly studied the topic, focusing on the opportunities and threats urbanization posed to local ecosystems. This included visits from experts on both sides of the issue, background research from a comprehensive list of sites and, finally, a briefing by their community partner (in this case, Link) as to what the community map might provide.
As you consider your own mapping experience, determine how you will prepare students. Here are some tips for preparation:
Choose a focus or driving inquiry:

 

What information will their map provide? Is it to document local problems? Provide information on historical sites?

Creating a driving question/ inquiry will lead to more focused insight and evidence gathering.

Provide completed map models:

 This allows students to understand what a fully developed map looks like while also providing a context for their photo gathering.

Invite community partners:

 This embeds the experience in serving a real-world value.

Use Google Earth for virtual exploration:

 Allow students to explore 3d maps of the area they will visit. This raises the level of excitement and prepares them for what they will see.

Divide into groups:

 Rather than have the whole class searching for evidence of one issue, break your class into subgroups. Subgroups can be allocated according to subtopics or according to "zones" of the overall area you plan to visit.
Step Two: The Experience
Step two of the mapping experience takes place on site.
In our case, it was Stanley Plaza. I followed the "tourist group," which was responsible for mapping the area according to natural sites/ locations that tourists might like to visit. They first stopped at a comprehensive map of an ecological reserve and considered how the map might be adapted to provide more focused information. They snapped photos and jotted down notes on their clipboard.
This small anecdote can help you consider how to support students in your own mapping experience. Here are some ways to ensure their documentation is thorough while at the same time focused:
Provide a guide sheet

: The guide sheet can include symbols to help students identify various issues/ problems/ locations. Triangles might represent historical sites; circles, ecological reserves; and ?? places that may require more information. Back at school, students can begin virtual mapping according to these symbols.

Create minimum requirements:

Students benefit from the concrete. Require a minimum amount of photos/ descriptions of each place they document in their community exploration.

Create job roles:

Work with students to create appropriate job roles for each group member. This will ensure students are contributing equally. Job roles could include

photographer, researcher, interviewer, etc.

Interact with local members of the community:

Sometimes the greatest insight into the area comes from locals themselves. In our case, it was the group that practiced Thai Chi daily in the open square; or the group of dog walkers that traversed the boardwalk. If for nothing else, engaging these people will give your students a chance to practice their communication skills with potential community partners.
Step Three: The Sharing of Resources
Step three of the community mapping experience takes place back at school.
Students take the photos and information they have gathered and start plotting them on a shared Google Map. This comprehensive map is then subdivided according to different groups. Your subgroups will depend on the central focus for your map. They could represent different perspectives, or issues relating to the larger topic. Here are some tips to ensure your map serves its purpose:
Provide models:

Model what an adequate "pin" and description on the map should look like. Provide an incomplete/ unclear description and counter it with a thorough, easy to understand one. This concrete example will help students in creating their own. (Include photo below)

Divide the mapping into phases:

Phase one can include organizing and synthesizing notes/photos. Phase two can involve determining which pictures/ descriptions are most important. Phase three can involve plotting the experience on the community map. This phasing process helps ensure students are thoughtful about the information they include.

Provide an authentic audience:

If the mapping experience is a "simulation," student work will be sloppy, unprofessional and incomplete. If, however, you have engaged a community partner, corporation or government body, chances are students will create work of a professional caliber. In the case of the Stanley map, students' map served immediate use to "Link," the Plaza management group seeking to increase interest in the natural beauty of the area. In another community mapping experience, students provided maps to their local district officials to help identify accessibility problems. In essence, they did the legwork for council members, making the task of finding solutions much more achievable.
Into the Future…
I've got this wild vision of a global map subdivided according to issues. Users could zoom into any part of the world and understand the local problems it faces in relation to the overall issue.
Let's take waste disposal for example. Users would have to do nothing more than select the symbol for the issue, zoom in on a location, and take a tour of local landfills, incinerators and other waste facilities. Each location would include a description of its relationship to the localized issue and the problems needing to be solved.
If this idea overwhelms you, start small.
Reserve a day, week or longer period of time for your own community mapping experience. When you're finished, if you need an audience, feel free to send the maps my way. I have a large network of friends who would love to see the students' work. And remember that by its very nature, community mapping is a collective experience. Make sure you don't go at yours alone. The Jane Goodall Institute has several resources to provide support.
Thanks for all you do!
For more, see:
---
Stay in-the-know with all things EdTech and innovations in learning by signing up to receive the weekly Smart Update.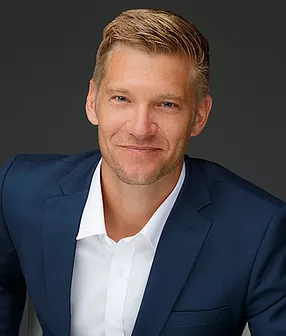 Kyle Wagner is a Getting Smart columnist, author and founder/ lead trainer of Transform Educational Consulting; helping forward thinking schools create more socially, emotionally and globally aware citizens through project-based learning.