SEL: Are You Ready to Lead?
In Ready to Lead: A National Principal Survey on How Social and Emotional Learning Can Prepare Children and Transform Schools, a recent report prepared by Civic Enterprises and Hart Research Associates for CASEL, Social and Emotional Learning (SEL) implementation is delivered through findings based on a national principal survey (884 participants) and interviews with multiple superintendents and district-level research and evaluation representing a variety of school districts at different stages of SEL implementation. While I will highlight key findings within the blog, the underlying common ground is summarized in the "need of more guidance, training and support to make solid and effective school-wide implementation a reality."
The commonality in our reflection lies in the fact that where you are at in the continuum of implementation is less important than recognizing the value of developing a sense of urgency around the opportunity to better serve students through intentional SEL.
With purpose-fueled "development of students and their success in and out of school," the report does an excellent job of defining SEL to create a shared base for reflecting on implementation practices. It is defined in the report as follows:

Below are the key findings of the survey, with shared experiences our entire learning community at West Seattle High School (an urban, public, comprehensive high school in the Seattle School District), is collaboratively working to implement school-wide systems to support students social and emotional needs, in addition to the delivery of academic excellence. West Seattle High School is in the first year of implementing school-wide SEL.
Here are the four Key Findings outlined within the report:
Attitudes about SEL
SEL Should Be Taught to ALL Students.
Often, the debate about implementing new 'programs' or 'structures' within schools focuses around deciding whether to 'pilot' or go 'all in.' Though piloting may be useful in some circumstances, in the case of implementing SEL, principals need to collaborate with stakeholders and rally support for going 'all in' on supporting SEL system-wide. SEL and support should not be an 'add-on', reserved for certain pockets of the student-body, or used only as an intervention. Schools need to be re-structured around supporting SEL for all students, which could be in the form of a school-wide advisory structure, with a personalized curriculum. West Seattle High School is one example, where administration and teachers worked cooperatively together to implement a school-wide advisory, for ALL students, in order to meet students' social-emotional needs.
Most principals universally agreed that SEL can positively impact the school, in the following ways:
Promoting a positive school climate
Helping students become good citizens
Improving relationships between students and teachers
Help prepare students for the workforce
Positive impact on helping students move successfully through K-12 and graduating from high school
Preparing students to get through college
However, fewer principals believe that SEL can benefit students' academic achievement and preparation for college. The reality, though, is that the positive impacts of SEL (listed above), will create a school culture that will increase academic achievement, and ultimately preparation for college. This is another reason why SEL needs to be implemented school-wide. This approach builds a culture, over time, that will increase academic achievement and preparation for college.
SEL Implementation
Only 25% of high school principals reported school-wide implementation of SEL. In order to see significant impacts on the student experience and improvement in student growth measurements, SEL is most effective as a whole-school initiative with holistic implementation. West Seattle High School recently elected to shift to a twice a week advisory model, where all teachers lead advisories of 15-20 students on lessons designed by a curriculum design team, led in partnership with administrators, counselors, support staff and teacher-leaders in the building. This has allowed lessons to be intentionally designed in response to "real-time" student and school needs, while creating more opportunities for student voice in building decision making.
The creation of this 'Advisory Work Group', composed of a variety of stakeholders, has fostered buy-in and a staff-wide support for implementing SEL.
Clear benchmarks need to be developed to help guide school-wide implementation of SEL, and key stakeholders should be involved in the evaluation and planning process. The 'Advisory Work Group' at West Seattle High School meets monthly to review attendance and survey data, feedback from the advisory-based Student Senate and alters and adjusts lessons/curriculum. This allows for a responsive and authentic SEL experience for students and teachers.
SEL is a new concept to teachers, students and parents. To implement SEL school-wide, extensive time needs to be devoted up front to helping these stakeholders understand the purpose of it and why it's necessary to support through delivery during the school day.
Implementing SEL effectively also requires extensive professional development time and support from district leadership. It is essential for district and school leadership to be aligned with this approach in order to set teachers up for success in delivering SEL in the classroom. Seattle Public Schools and the Seattle Education Association has expressed support for the district-wide implementation of SEL in the most recent Collective Bargaining Agreement. Through these negotiations, and through the leadership of West Seattle High School administration and teachers, monthly professional development sessions for advisors have created an environment where teachers feel supported and prepared in the delivery of SEL curriculum and instruction through advisory.
The Path to Increased SEL
Principals want more SEL training for teachers, and access to research-based strategies. Sixty percent of principals have identified the need to train teachers to support social and emotional development of students. The best way to address this is through exposing staff to experts in these practices. At West Seattle High School, we have partnered with the National Center for Restorative Justice to train teachers in the use of restorative circles and practices. Modeling circles with staff during monthly professional development opportunities not only teaches staff how to implement these practices effectively, but also raising morale and climate of the staff.
Advisory as a tier-one preventative approach to behavior. Now that staff are being trained, it's creating an atmosphere where students social-emotional and behavioral needs can be met in all advisory classes, through the use of school-wide circles in advisory. This will be a key behavioral prevention measure to reduce discipline and suspensions overall.
Time and Funding. The push for implementation of SEL needs to come from the top. Districts need to earmark funding for this and give principals time to lead their staff through professional development opportunities to build systems of SEL support in their schools.
Assessing SEL
Regular assessment of SEL implementation needs to take place in order to effectively plan, change and alter the SEL needs of a school's student body. This can be done through surveys and solicitation of feedback from staff, families and students.
At West Seattle High School, survey questions for students have been designed to measure student attitudes in regards to:
Student-Teacher Relationships
Conflict Resolution
Relevancy of School to Future Endeavors
Desire to Succeed
Desire to Work Hard
Recommendations
Through the experiences of beginning to implement an SEL-grounded advisory system at an urban comprehensive high school, the following recommendations should be considered:
Support from district leadership and teacher unions is essential to foster an environment of success for administration and teachers to design school-wide systems that support SEL in the classroom, for teacher to be trained to deliver curriculum, and for students to feel that their needs are being met.
Schools involved with implementing SEL school-wide need to partner with districts and state agencies in developing SEL standards to assess effective programs and effectively prepare students.
Implementing school-wide SEL is imperative. This creates a culture around supporting students' social-emotional needs, and only then will we really see significant gains in academic achievement, decreases in disciplinary issues, and increases in attendance and improvements in school climate.
Schools that effectively implement SEL need to share their experiences with others. Collaboration and professional development opportunities for effective practices are key.
Solicit feedback from stakeholders. Survey teachers, students, and families, to constantly assess the effectiveness of school-wide SEL and to alter and adjust it to meet the needs of students and the community.
For more, see:
Scott Canfield is an Assistant Principal at West Seattle High School in the Seattle School District. Follow him on Twitter: @MrScottCanfield
---
Stay in-the-know with all things EdTech and innovations in learning by signing up to receive the weekly Smart Update.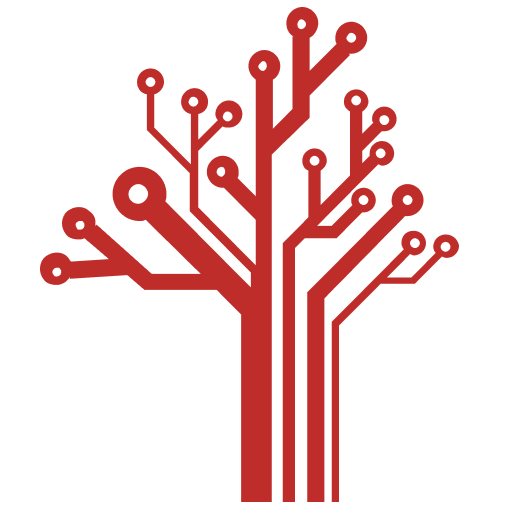 Getting Smart loves its varied and ranging staff of guest contributors. From edleaders, educators and students to business leaders, tech experts and researchers we are committed to finding diverse voices that highlight the cutting edge of learning.