Advanced Placement: Building Navigation for Student "Q.U.E.S.T.'s"
College Board's Advanced Placement (AP) has always pursued the delivery and refinement of course offerings that support students in the pursuit of rigorous curriculum and assessment opportunities that can translate into college credit. With robust teacher training and opportunities for students to pursue advanced academic opportunities in courses that range from AP Literature to AP Studio Art and everything in between, AP's menu of 38 course offerings has provided a buffet of opportunities to satisfy the academic pursuits of each and every learner.
Having seen AP utilized in multiple ways to support student growth and academic challenge, I was excited by the opportunity to speak with Trevor Packer, Senior Vice President Advanced Placement and Instruction to learn and discuss "what's new" with AP. Over the last decade, I have worked in districts that placed priority on the access gap that revolves around traditionally underrepresented student participation in advanced academic opportunities, and it was exciting to hear about College Board's efforts and shared urgency on the topic.
In addition to the continued exploration of AP courses, the conclusion of year one for the AP Computer Science Principles course, set participation records with over 50,000 enrolled students and also noted increases in enrollment of traditionally under underrepresented minorities and increased female student enrollment.
At the National AP conference this past July, there were multiple announcements that have the potential to further support the changing landscape of diversity of enrollment and equally accelerate momentum of support for student achievement within existing AP courses of study.
Khan Academy
For example, a partnership with Khan Academy provides students with support in 24 AP courses with assessment prep and deeper learning in learning strands throughout the identified courses. As I traveled through the framed support for AP Calculus AB, I was impressed with the scaffolding depth and elements of personalization for each learner. With the starting point for the learner presented as "Unlock your personalized study plan," I could hear a potential sigh of relief in student learning spaces inside and outside of classrooms throughout the world.
As the partnership continues to develop, teachers will benefit from a question and testing bank that will be available in the Fall of 2019. Having participated in the well-developed and responsive professional development opportunities provided for AP teachers, this will provide a solution to real time access for not only test preparation, but a vehicle for progress monitoring of students and an opportunity to support with deeper exploration of content within the course. As described in this video, the moving pieces of support will be intentionally tied to a student enrollment process that will aid in prescribing support and also save time come exam time while eliminating opportunities for error. These supports will be free to all enrolled students, and will support the fluid connection of all members of the AP community.
AP Capstone
Finally, the AP Capstone program continues to build relevant momentum in supporting students with the ability to research and design collaborative solutions to world challenges on a local and global scale. Its intentionality with the "pedagogical framework ("QUEST"), [which provides students with opportunities to] practice and hone their critical and creative thinking skills as they make connections between various issues and their own lives" provides an applicable discovery map with application possibilities that travel into lifelong learning.
The Capstone Diploma and Certificate
As illustrated in the graphic below, students enrolled in AP courses now have access to an AP Capstone Diploma or certificates in AP Seminar and Research. The program combines completion requirements of 4 AP classes and frames out the 2 years of coursework that provide students with skills and opportunity to pursue deeper learning on a topic discovered within other coursework, with emphasis on relevance to student interest. These 2 courses (Seminar and Research) are also available as a certificate for students that complete the presentation and demonstration based assessment of learning.
Project-Based Learning
Lucas Education Research (George Lucas Educational Foundation) is currently researching AP and Project Based Learning through "Knowledge Action Project's" designed to investigate project based learning and its application to rigorous coursework, specifically the connected relationship and assessment of deeper learning while meeting required content knowledge expectations. With communicated focus on exploring the project based learning application connections that students can make to their lives outside of formalized learning environments, their pilots and research, with university research partners and professional development support with the Buck Institute for Education. The first three courses of focus are AP U.S. Government and Politics, AP Environmental Science and the AP Physics I. In the link above, detailed descriptions of each pilot are presented with outcome targets that will support student achievement and possible enhancements for project based learning professional development opportunities.
Student Support in Climbing the AP Ladder
The final update is centered on supporting students as they climb the ladder of secondary learning. In the fall of 2018, the first set of College Board designed Pre-AP courses will be made available to 9th grade learners. Courses will include Pre-AP Algebra, World History and Geography, Biology, English Language Arts and Visual and Performing Arts. This suite of courses will not only provide base content for expanded success, but familiarity of course delivery to enhance student navigation.
AP On the Rise
The final update that I would provide is that AP scores are on the rise and the translation to college credit continues to increase, both within the US and abroad. Over ⅔ of US private and public universities recognize the score of a 3 or higher in awarding iterations of college credit with the remaining ⅓ offering credit for a score of 4 or higher. Countries have utilized AP assessments, and implemented policy, as a means of demonstrating and substituting mastery components on standardized tests required for graduation. The rigor of the exams remains constant, and yet scores and enrollment have increased
It is always exciting to learn about innovation and improvements within education, specifically organizations that have served students for several decades through conduits for post secondary learning. Advanced Placement continues to be a platform for rigorous curriculum, thoughtful teacher development and an expanding menu of course offerings. With the partnerships outlined within this blog, they will successfully amplify teacher and student support, and deliver a welcomed layer of personalized intervention that extends beyond the school day. College Board's continued pursuit of, and proactive innovations in, the evolution of student ownership–not to mention their responsive design around teacher input–are exciting advancements that will deliver student navigation tools and deeper learning.
For more, see:
---
Stay in-the-know with all things EdTech and innovations in learning by signing up to receive the weekly Smart Update.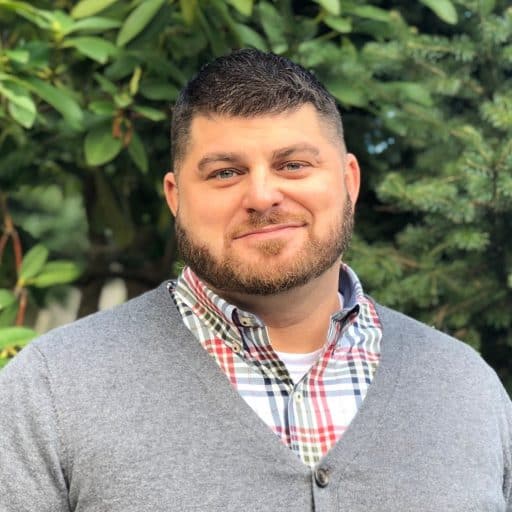 Adam is a learning design consultant. He focuses on capacity building and is known for his work in coaching, learning design and leadership development.