What REALLY Motivates Learners: Lessons from Science and Summer
By Jeff Wetzler
What if I told you about a learning environment where young people:
must relinquish personal electronic devices 24×7 for weeks on end
have to sleep in uncomfortable, hot, crowded quarters—with insects all around
have to clean up after themselves and each other
have to cut off communication with their families
have little choice over what they eat
have to face fears—of heights, rocks, animals, the dark—without turning back
How motivated would any learner be to spend much time in this kind of environment? As it turns out, for the millions of kids who are spending this summer at one of 8,400 sleepaway camps in the U.S., a whole lot. Which raises interesting questions about what does and doesn't actually motivate kids to learn.
I got to thinking about this question after two nights at the 75th-anniversary reunion of Camp Shohola, where I spent eight summers as a camper and then a counselor. When I was younger, I didn't appreciate how privileged I was to attend Shohola, but looking back, I can see it was the learning opportunity of a lifetime.
It was there that I learned to leave my parents and look after myself. To ride a horse. To mop floors and plunge and scrub toilets and serve meals to others. To dance (sort of) at social events. To pitch a tent and cook my own food over a fire of my own making.  To debate and deconstruct logical fallacies. To earn an FCC license in radio broadcasting and a Red Cross certification in first aid. To make friends with people from different countries, life backgrounds and sexual orientations.To lead a bunk of younger kids. To deal with campers' parents. To teach others what I knew.
If I were to add up the number of weeks I spent at camp over the years, it would come out to less than two regular years of schooling. However, I suspect the amount that I learned in that time—and that sticks with me a quarter century later—likely exceeds what I learned in school during a comparable two-year duration.
As with many camps that rely on young, inexperienced staff, the instruction was fine–but not the secret sauce. Rather, I believe the main reason my fellow campers and I were able to learn so much was that we were wildly motivated to show up year after year, to put in effort, to take chances, challenge ourselves and to persist over and over again, even when we stumbled.
This got me wondering: What is it that makes summer camp so motivating for young people — especially when school is often so demotivating? Clearly, schools and camps have somewhat different objectives (and different formal accountability pressures, which matters) but they both have the potential to foster deep learning, and increasingly the areas of focus overlap. So what is it that schools can learn from the best camps about how to wildly motivate kids?
The Secret Sauce of Motivating Learners
It's not that camp is consistently pleasant or easy. In fact, as noted earlier, it's often just the opposite. Rather, camp at its best exemplifies the ingredients that researchers have found makes motivation spike. Learning science experts Bror Saxberg and Dick Clarke have completed a forthcoming meta-analysis of motivation research and identified four major drivers of learner motivation:
Learners find value in the learning
Learners feel they have the ability to master what they are setting out to learn
Learners perceive the environment around them to support – not block – their pursuit
Learners are in positive emotional states that facilitate exerting effort
So what can schools learn from camps about motivating learners? Reflecting on my own experiences as a camper and counselor at Shohola, here are four lessons, aligned to each of Saxberg and Clarke's findings:
1. Give learners agency to choose learning topics and methods that have inherent value to them:
Long before the present-day talk of personalization and learner agency, Camp Shohola started practicing it. There, all kids are required to learn one thing: how to swim. Beyond that, everything else about their daily and weekly schedules is up to them. They consider and sign up for whatever activities they want to do, after listening to counselors pitch the value of each one. Kids, therefore, pursue skills that are intrinsically rewarding and that they personally value.
For those seeking to maximize motivation in schools — or understand why it's so low — this raises several questions:
To what extent do learners

truly

 — I mean truly — value the content and skills they are supposed to be learning?

How much — and what kinds of — choice do learners have over what and how they learn?
2. Help learners grow their sense of self-efficacy by publicly recognizing when they strive hard through authentic, mastery-based progressions:
So many of the learning activities at camp follow a mastery-based progression — whether horseback riding (first mastering walking, then trotting, then jumping) or swimming (earning a beginner card, then advanced-beginner, then intermediate, then advanced swimmer).
Seeing the path ahead, stretching for the next milestone, watching others who have mastered it, trying hard and eventually mastering it oneself, then helping others figure it out appears to be a winning formula for fostering self-efficacy.
Further, this ethos is transmitted when counselors recognize "campers of the week" in each area — not for their achievements, but rather for their intense striving. I cannot count the number of times that the camper of the week recognition sounded something like, "This week's camper of the week in windsurfing goes to someone who hasn't yet figured out how to stand up on his own board but who gets to class early and keeps on trying every time he falls…"
For schools, this highlights several implications for turbocharging motivation, many of which run counter to traditional school design:
Do learning targets follow a mastery-based progress that is transparent to learners, so they can trace their past progress, look ahead to their next goal, and (ideally) move ahead whenever they demonstrate readiness?

How are we leveraging multi-age groupings, so older learners can appreciate their own growth (and build leadership) by helping younger ones, and so younger ones can strive to emulate older role models?

Who is being publicly recognized for striving (and helping others strive), not just absolute achievement?
3. Get out of their way — trust learners to have unstructured time and to use it in ways that support their learning:
At Shohola, campers have three basic responsibilities: take care of yourself, be a good citizen, and write a letter home once a week. These are designed to build character and keep the community running. But outside of these, there are few rules.
As such, there is a LOT of freedom, including a lot of unscheduled "down time" every day—far more than many kids get in the rest of their lives. Kids use this time in all kinds of ways, but what's fascinating is that campers so often choose to do things — such as practicing, or collaborating — that further their own learning. But the key of camp's freedom is that it is up to them to choose it, to make it happen when they are ready, and to take responsibility. As such, there are no external factors to which campers attribute blame for blocking their learning in a demotivating way.
Giving learners freedom is obviously not the only strategy needed to create a supportive learning environment, but removing barriers is a good start. Those seeking to boost motivation in schools could directly ask learners themselves questions such as,
What aspects of school do you feel are the biggest barriers to your ability push yourself to your full potential?

If you had more freedom to go after your learning goals, how would you use it?
We might be shocked by their answers, which pushes ourselves to reflect on the trust we place in learners.
4. Deliberately nurture a sense of belonging and positivity:
Camp is filled with innumerable strategies to foster a sense of belonging, and through that, deep and positive relationships. The dining hall is filled with pictures and signatures of campers from each year since the beginning. Twice a day "musters" ensure that every camper is accounted for and send the message that everyone's presence matters. Walking through the recent reunion was emotionally affirming for me, if only because I felt known, remembered and part of a community. All of this creates such a positive vibe that the emotional backdrop of camp sets the stage for campers to go all in with their efforts.
This raises deep model design questions for schools to reflect on:
Where and how are we deliberately fostering a sense of deep belonging among learners?

Are we fostering positive emotions for all learners? Have we done a "fun audit" lately?

How does our model support learners who bring challenges and needs (whether trauma, stress, mental health, nutrition, etc.) that might otherwise prevent a positive emotional state?
What Might this Mean for School Design?
Of course, I don't mean to suggest that camp is perfectly designed to maximize motivation for everyone 100% of the time. In fact, as with every design choice, there are some downsides to the very features I describe above. But that doesn't mean they don't provide good food for thought.
In Transcend's work to reimagine learning, we examine the role of time and schedules as one key design feature. The question often arises as to why there is traditionally no school in the summer (which, it turns out, is not based on agrarian schedules). Among the downsides of this traditional design is not only the well-documented summer learning loss, but also an exacerbated opportunity gap, as more affluent and white children have far greater access to enriching — and expensive — summer camp opportunities. While Shohola's alumni are rallying to expand economic access to more (and you can help), a bigger concern looms: Why does this kind of learning often get limited to the summer, and only for those who can afford it?
We are inspired by the innovative work of Transcend's school partners, who integrate these principles of motivation into their designs, including the ways in which:
By employing principles of motivation – just as Shohola did for me and other campers – these innovators are proving that wild motivation is: 1) not at odds with meaningful learning, and 2) not limited to the realm of summer camp.
For more, see:
Jeff Wetzler is co-founder of Transcend, an R&D non-profit whose mission is to accelerate innovation in the core design of "schooling." Follow him on Twitter @jeffreywetzler.
---
Stay in-the-know with all things EdTech and innovations in learning by signing up to receive the weekly Smart Update.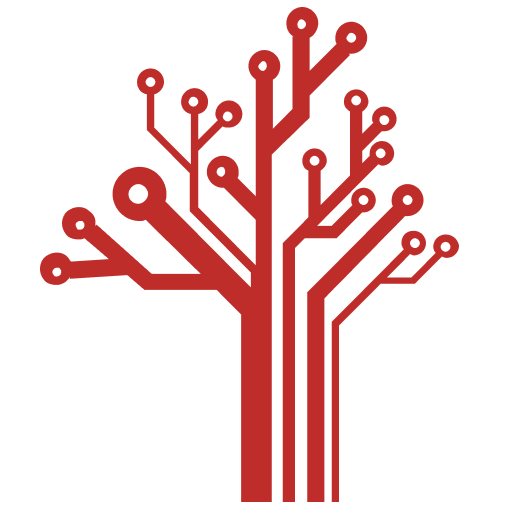 Getting Smart loves its varied and ranging staff of guest contributors. From edleaders, educators and students to business leaders, tech experts and researchers we are committed to finding diverse voices that highlight the cutting edge of learning.