How Does Wrap-Around Leadership Inspire Lifelong Learning in Principals?
By Jason Stricker & Jason Culbertson 
With college- and career-readiness on the minds of educators nationwide, lifelong learning has become a popular topic of discussion, particularly as it relates to determining what skills students will need in order to be successful in their lives after high school. As district leaders, how do we encourage and provide opportunities for lifelong learning not only among students, but among our own educators—specifically our principals? We focus on principals here because research from the Wallace Foundation tells us that the second greatest school-related impact on student achievement growth is principal effectiveness, and the largest impact on teacher retention is administrative support and school culture, both of which are impacted directly by the principal.
For the last decade, professional learning for principals—especially in large districts or districts near urban centers—has focused on formal learning opportunities such as leadership academies and graduate courses. In small, rural, and economically disadvantaged districts, however, principals have struggled to find any opportunities beyond online graduate courses.
However, from our experience working with principals both across the U.S. and abroad, we know that school leaders are now hungry for a blend of both formal and informal learning opportunities where they are connected with and supported by colleagues as well as leaders from other sectors. The phrase we've coined to describe this blend is "wrap-around leadership." While the term "wrap-around services" has been popular when talking about the wide variety of services that directly and indirectly impact students' learning, we believe principals are looking for job-embedded supports that go deeper and offer the sort of "personalized learning" that districts strive to give their students.
The Need for Wrap-Around Leadership
The Wallace Foundation suggests the best preparation for principals includes instructional management, organizational development, and change management. These are the skill sets we know matter, because being a principal requires different competencies and talents than being a classroom educator. While formal interventions are fine, principals—especially in small, rural and economically disadvantaged school districts—are looking for a multi-tier system of support to help their growth as leaders in both the educational and operational spheres.
The unique challenges faced by principals require adaptive problem-solving skills. According to researchers Mark Nyman and Liz Thach, the solution that the business world has leveraged to help leaders increase productivity and enhance performance is executive coaching. However, the availability of coaches or mentors with both experience and expertise in school leadership across districts is limited, especially in smaller, economically disadvantaged areas.
However, one way districts can approach this issue is through a wrap-around leadership approach whereby districts provide principals with four key support structures that combine formal and informal learning opportunities including:
Coaching from principal coaches (or district leaders);
Mentoring and apprenticeship opportunities from local private sector mentors;
The opportunity to participate in Networked Improvement Communities with peers within and outside their districts; and
Encouraging time and space for deliberate self-reflection.
Principal Coaches
Principal coaches are an essential support to principals within a district. Often resting on the superintendent in small districts, embedded coaching for principals is key to establishing cohesive plans and sustaining the laser-like focus needed to move all stakeholders in the right direction.
As Jason Stricker discussed in a recent blog post, coaches have an opportunity to support principals in a variety of critical ways:
Help principals kick off the year with a strong climate and culture.
Help principals prioritize workable and sustainable initiatives that they can accomplish within the year.
Walk principals through the cadence of the year by helping them determine which priorities and tasks must be paid attention to during each month.
Help principals be strong instructional leaders.
Help principals be distributive leaders, with the help of their instructional leadership teams.
One key factor for this engagement through a district coach is to have a clear action plan with deliverables to hold both the coach and principal accountable as the myriad of non-instructional distractions creep in during the school year. 
Local Private Sector Mentors
Too often in education, the idea of incorporating concepts from the business community is met with skepticism when framed as 1:1 analogies or adopted wholesale without deep consideration of the nuanced differences. The private sector has many lessons that can apply to public K-12 education. School districts should invest in creating mentoring relationships between school leaders and local business leaders. After a vetting process and mentor training, local business leaders can serve as executive coaches focused on overarching leadership skills. In many of these smaller, rural districts, this type of partnership helps improve transparency in local schools and builds cross-sector relationships. 
Network Improvement Communities
While the concept of the Carnegie Institute's Networked Improvement Community (NIC) has recently gained traction, in the past, districts generally have not created voluntary mechanisms for principals to receive peer-based feedback, support and coaching. An NIC provides this opportunity for ongoing peer feedback that is absent in many districts. While formal coaching and mentoring is important, according to researchers Heather Duncan and Mark Stock, principals "also value the informal social networks they develop to share and problem solve. Support networks are vital for growing and retaining competent school leaders." Depending on the size of the school district, the NIC could be an intra-district network of principals supporting one another or an inter-district approach to cast a wider net for human capital.
Self-reflection
Self-reflection is an integral part of growing on a professional and a personal level, as Harvard's Best Foot Forward research indicated with teachers who recorded their lessons, self-coached and then re-filmed. We would be justified in expecting the same with principals (most of whom are former teachers). This transparent and honest self-reflection is another layer of support that occurs more frequently when principals share their practices with colleagues, even in a non-evaluative environment.
Parting Thoughts for District Leaders
For small, disadvantaged districts, the cost-effectiveness and replicability of the wrap-around leadership approach cannot be overstated, especially when facing budget challenges. The four supports discussed don't require additional funding, which is good news to budget-challenged districts looking for ways to make a real impact on student achievement.
Ultimately, this approach aligns with the kind of learning principals need and want—and supports two keys for student achievement: improving teacher retention and teacher effectiveness through principal effectiveness.
For more, see:
Jason Stricker is a co‐founder and CEO of Insight Education Group. Follow him on Twitter: @stricktlyjason.
Jason Culbertson is president of Insight Education Group. Follow him on Twitter: @JCulberts0n.
---
Stay in-the-know with all things EdTech and innovations in learning by signing up to receive the weekly Smart Update.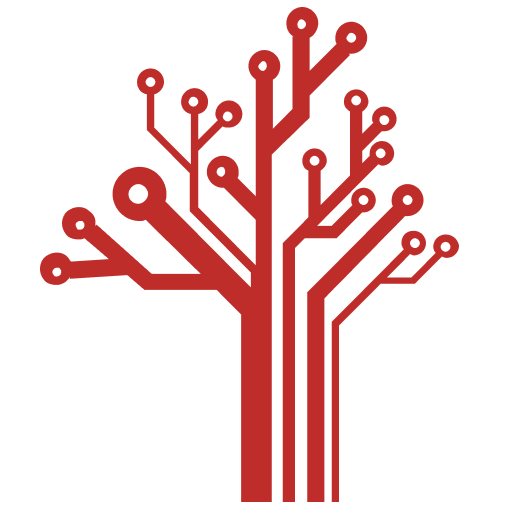 Getting Smart loves its varied and ranging staff of guest contributors. From edleaders, educators and students to business leaders, tech experts and researchers we are committed to finding diverse voices that highlight the cutting edge of learning.