How Can You Build a Scalable, Sustainable Impact Network?
By Jonathan Prins
Networks–they're all around us. But as consumers have we noticed the "network effect?" Do we even know that we feel its effects every day? Numerous companies around us are connecting the buyer and seller or the consumer and producer–so how can your company build a scalable sustainable impact network?
One of the most difficult things about networks is understanding them. A network is comprised of hubs making connections with links and sharing various resources through these connections. This network model is the simplest of the three "Exponential Growth Models" according to Sudeep Kanjilal. These connections are homogeneous, meaning the nodes (connecting points) are similar or the same, and that the connections that they make are bidirectional, or that the interactions go two ways consisting of a give and a take relationship.
The Network Business
In June of 2016, the Wharton School of the University of Pennsylvania released a study on the profitability of different business networks and platforms. In their press release, they stated: "the study used machine language, big data and evidence-based management to analyze 1,500 companies and 4,000 inputs." It found that there were four different types of business models and that network orchestrators outperformed all the others. However, sometimes profits aren't the only reason companies are leading towards this structure.
According to Peter Plastrik and Madeleine Taylor, social change agents are turning towards networks to "increase efficiency, boost impact and build remarkable capacities."
When choosing to create a network business, you must know how you will structure your business to harness the network for a profit. There are three main structures:
Ad based:

Users suffer through advertisements to access the network.

Freemium:

Free users suffer through ads, premium users pay for added features.

Membership/Subscription:

A pay to play option, users must become a member or subscribe to access the network.
When considering these options, you must look at your user base to assess what the network can and can't handle.
What Is A Network Effect?
Another key concept to understand when talking about networks is network effects. In microeconomics, we talk about economies of scale. When firms expand they sometimes become exponentially more efficient. The same basic principle can occur in networks. Adding more users to the network makes it more valuable to an individual.
The simple example of a telecommunications network can help explain network effects. If I buy a telephone, and it's the only phone in existence, it is fairly useless. Without anyone else to talk to it is more of a decorative piece. As the number of people who are buying phones increases so does the value of my phone, simply because I have more people to talk to. The same overarching theme applies to any other network. As the number of engaged Instagram users increases so does the value of Instagram. Network effects is the magic flywheel of network business models.
Scaling & Sustaining Impact
Since these models have so much potential, why are they so difficult to create and implement? It is because businesses don't understand the power of the different types of networks and where the value has to lie to attract users.
Before you are going to build your network you have to ensure it includes tools that will allow for it to grow in a sustainable manner. Many look to Facebook to find a reputable example. The original intent of Facebook was for "university-wide use," but it quickly expanded into a much larger outfit than anyone could have predicted due to network effects.
One key component to its success was its online student directory that enabled an initial value or single player mode, but also offered a method to connect with others to collaborate on projects in multiplayer mode.
Another important strategy was a clustered growth approach. When Facebook started it conquered Harvard and then expanded to Stanford instead of offering services to students across the country all at once.
A further scalable strategy is focusing on engagement and not just growth. This engagement involves users in core actions that ensure they keep coming back for more. An example of engagement could include commenting and liking on YouTube. This allows users to interact and share ideas and opinions on the content that other users are publishing.
One other strategy is building strong connections that don't just recognize the inner core or large hubs of a network but instead capitalize on the connections at the edges of the networks. An example would be two people working on a project focusing on different aspects of the airline industry, but together, through a network, they begin to form relationships with individuals looking at oil prices to see how it could affect the health of the industry as a whole.
Some other network strategies include letting the network do the work and at the same time letting the connections show where the value is. The major fundraising site gofundme.com is an example of a network that implements this strategy. Within this network, the users can either ask for money or give it. This allows users to do the work (fundraising) and shows what causes have the most value to the users in that system.
The Seven Questions
Once you are ready to make your network, as Plastrik and Taylor note in their book Net Gains: A Handbook for Network Builders Seeking Social Change, there are seven key questions to answer:
1. What kind of network do you want to build?
Connectivity, Alignment and Production Networks
2. What is the "collective value proposition" of the network?
What benefit are members receiving from entering the network?
3. What is the initial membership of the network?
Who will be joining? What are the boundaries?
4. How should we govern the network?
Networks govern themselves but how will they do that?
5. What structure should the network have?
6. What are the initial operating principles of the network?
7. Who will build the network?
The roles during a building phase must be clear
Networks are everywhere, from the financial to the service industry, and they're taking over whether we're aware of it or not. Entrepreneurs each and every day are creating new networks to transform the way we live and interact with the world around us, but the challenge lies in value and attractability.
In Making Ideas Happen, Scott Belsky says, "While some of the greatest ideas and solutions come up in meetings, we often fail to connect these ideas to a tangible set of next steps." In the words of Guy Kawasaki: "Ideas are easy, implementation is hard." When creating a network, stick to the basics, and be prepared to change the world.
Jonathan Prins is a student of economics and an economics correspondent for Getting Smart.
This blog is part of a multi-year campaign studying networks and their effect on education and transformation. Our work will culminate in a book publishing in 2018. Learn more and join the conversation using #NetworkEffect.
For more, see:
---
Stay in-the-know with all things EdTech and innovations in learning by signing up to receive the weekly Smart Update.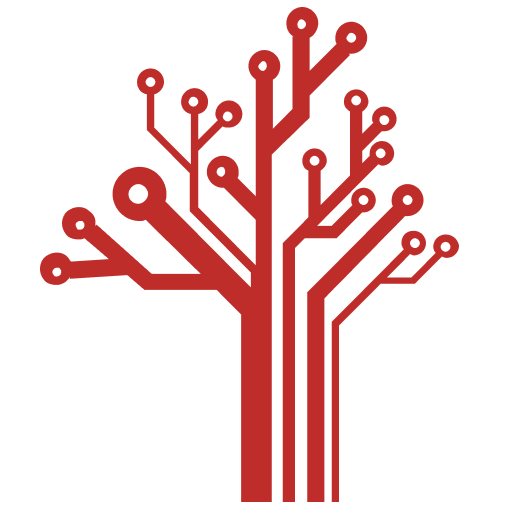 Getting Smart loves its varied and ranging staff of guest contributors. From edleaders, educators and students to business leaders, tech experts and researchers we are committed to finding diverse voices that highlight the cutting edge of learning.