5 Lessons for EdTech Companies Looking to Make a Difference
By Lincoln Sedlacek
Over the past few decades, technology has revolutionized America's classrooms, momentously altering the way our students learn. But while students have been learning, EdTech companies have been learning alongside them: learning how to make programs that do the most to improve student outcomes while also fitting into our current education system.
Reasoning Mind, who I work for, is a nonprofit organization focused on improving math education through effective use of online math curricula and professional development. Over our fifteen-year history, we've learned a lot of lessons on how to maximize benefits to students across the country. We're sharing some of them in this article for two reasons. First, we wanted to help other EdTech companies improve by sharing the lessons we've learned from our experience. But more importantly, we wanted to help schools and educators understand how educational technology is developed and maintained, so that they are better prepared to positively influence the selection process and help the students who use EdTech succeed.
Lesson #1: The more you partner with your users, the better your results.
The first—and perhaps most obvious—lesson is that educational technology tends to be more effective when the organization providing it also supports its use in the classroom. In the words of our Director of Product Management, Will McGuinness: "Support, training, and what you offer offline is at least as important as your online program. Focusing on just what's on screen is probably going to lead to an unsatisfying user experience."
Still, "working together" should go beyond just supporting the people already using your program. The process of partnering with classroom educators should start before program development even begins. When we started working on our newest program for PK-1, Blueprint, we began by visiting several prekindergarten, kindergarten, and first-grade classrooms. Seeing how classrooms operate, observing how students learn, and asking teachers and principals about what resources would help them better serve their students in mathematics all informed the program's development, and eventually led to a better product.
Lesson #2: Find out what your users need—not what they want.
However, while teacher, principal, and administrator input is invaluable during the development of your program, it's important to remember: that input needs to be put in context.
One reason for this is that many educators have a one-sided relationship with educational technology; they use it, but they don't develop it. This means that, while a teacher might know how to best help their students succeed, they may not know how to translate that need to an EdTech platform. They might make a suggestion that will provide a fix for a very specific problem they have, without realizing that another possible solution could benefit students even more. To use a concrete example from our STAAR Readiness Product Manager, Dussy Yermolayeva:
"Recently, teachers wanted us to change the way our program awarded students points, so that they are awarded for a problem only the first time the student solves it. This would have made the internal programming a lot more complicated, and could have given students a strange experience: if they didn't remember solving the problem before, they might feel like the program has a bug and is denying them points that they've earned.
However, talking to the teachers more helped us understand the root problem they were trying to address: students were parking themselves on a single topic for an entire day and solving the same problems over and over again, racking up points. In the end, we were able to think of a solution that was not only simpler for us, but better for students. We decided to lock a topic for seven days if all problems in it were solved. This sent students a much clearer message: 'Hey, you've already worked on all of the problems here, go work on something else.'"
Talking to teachers until we understood why they were making their suggestion allowed us to see the full scope of the problem teachers wanted to address—incentives that were motivating unproductive behavior. From there, we were able to create an experience that still gave students clear incentives, while also pushing them to work on the skills they still needed to master.
Lesson #3: Prototype, prototype, prototype.
Because we all went to school, it's easy to think we all understand the education system. On the contrary: it's incredibly complex, and even the best organizations make mistakes.
The benefits of early prototyping shine through when you expand your product user-base from the early adopters—who are usually excited about integrating EdTech into their classroom—to a broader market.
"In general, the first people who want to use your program are going to be advanced users," explains Steven Gaudino, our Vice President in charge of efforts to support schools in implementing Reasoning Mind programs. "They're more likely to have a mindset that supports incorporating technology into their classrooms—they're more likely to be patient with bugs and contribute to the improvement of your product."
But when you widen that group of users to the wider majority, they are unlikely to be as forgiving. "Any little obstacles—even things you think are small—might be disruptive enough to keep someone from getting started in the first place," Steven says. "When you try to work with educators beyond those of the first EdTech enthusiasts, you won't get feedback—they just won't use your program." Prototyping and usability testing long before building out full functionality will help you limit those costly mistakes, and give both EdTech enthusiasts and more cautious adopters something that works well in their classrooms.
Lesson #4: Think carefully about how you get your feedback.
When you're getting feedback on your programs and implementation practices from principals, teachers, and students, the quality of that feedback will depend on the effort you put into it. It's not enough to just send out a survey and call it a day. More personal methods—like conducting focus groups and interviews—are necessary to delve deeper into feedback and fully understand the needs of educators.
Sohini Chaudhuri, who is the Product Manager for our flagship Foundations product, also emphasizes that it's not just the medium through which you get feedback that's important, but also how you word your questions. Asking questions that are tied to specific product features ("How do you think we should be using points in this program?") are often unhelpful. "A lot of times," she says, "it's better to ask general questions that aren't tied to program features, such as, 'What incentive systems are you using in your class?' This helps us take a step back and think about how we can best use our program's structure to meet those needs."
Lesson #5: Nothing beats being in the classroom.
Finally, when it comes to getting feedback on how well a program is working in schools, Will McGuinness argues that nothing beats making a classroom visit. "If your program is intended to be used in schools, nothing quite matches the classroom environment with all its excitement and busyness," Will says. "It's important to make sure that your program not only meets users' basic needs, but that it can operate in real schools."
Visiting the classroom also gives the perfect chance to observe students, and make sure a program is meeting their specific needs. "As an EdTech organization, your customer is the student," says Sam Darling, an Associate Director in our department in charge of supporting schools using Reasoning Mind programs. It can sometimes be easy to stray from that student focus when it's a principal who buys a program and teachers who implement it. "You have to think about what motivates students internally—if you have something the kids aren't enjoying or benefiting from, it's really beneficial to try to get that feedback directly from the child's experience."
Developing an EdTech program is no easy feat. Getting the input of students, teachers, principals, and other educators in an attempt to meet the needs of all requires hard work, as well as a dedication to strong partnerships by all involved. But in the end, the lessons we've learned about how to form strong, effective partnerships have helped us develop great EdTech programs and implement them successfully. And that's helped us succeed at the most important endeavor, the one EdTech companies and educators share completely: providing every child with a first-rate education.
For more, see:
Lincoln Sedlacek is a Communications Specialist at Reasoning Mind, a 501(c)3 nonprofit committed to providing a first-rate math education for every child. You can follow him on Twitter: @LincolnSedlacek.
---
Stay in-the-know with all things EdTech and innovations in learning by signing up to receive the weekly Smart Update.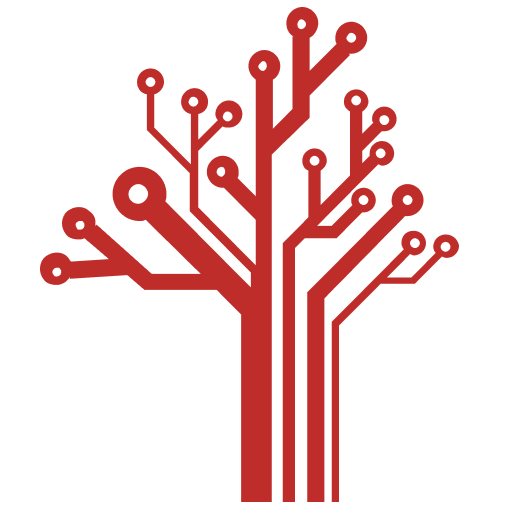 Getting Smart loves its varied and ranging staff of guest contributors. From edleaders, educators and students to business leaders, tech experts and researchers we are committed to finding diverse voices that highlight the cutting edge of learning.