Building a Community of Readers: A Collective Impact Model
By Todd Brekhus
The growing body of research available today highlights the enormous impact that parental involvement has on a child's success in education.
When it comes to literacy and reading, the effect is especially pronounced in the early grades—and students' ability to read at grade level by the time they complete third grade is a better indicator of their academic success than the education levels of their parents. Seeing the positive effects of parental engagement—and understanding that parents, in turn, may need support themselves in order to help their children—school districts across the country are taking the next step and asking, "Why not tap the entire community?"
Extending beyond school or classroom walls to build a community of readers means engaging adults within the community, through their work or volunteer connections, then forging partnerships based on common values and goals for children's literacy. This collective impact approach provides students with support and opportunity to read within and beyond their classrooms all year long, making reading a routine activity in the familiar community and home environments.
What are the key factors and common elements in building a community of readers, regardless of geographic location, the demographics of your student population or the size of your student body? Here are a few that our team and partners have identified based upon our joint efforts with forward-thinking education leaders over the past five years.
1. Invest in a Personalized Digital Library
Students need a variety of material to read. The opportunity to choose the books they want to read, at their own reading level, with supports that make those books even more accessible, is directly tied to engagement.
In turn, students who are engaged tend to read more. The more students read, the better readers they become. A digital solution that offers access to a personalized library of just-right books provides every student, regardless of their circumstances, the same opportunities to read.
Research conducted by the University of Nevada in Reno has shown that having a 500-book library in the home has as great an effect on the level of education a child will attain as having parents with a university-level education. In districts with limited budgets or bandwidth, offering access to digital libraries on smartphones and tablets that students can read at school or at home is a cost-efficient way to provide the literary foundation that all students need to achieve and maintain grade-level proficiency.
2. Establish a School Leadership Team
Critical members of this internal support group include the following:
A strong, supportive superintendent with the vision and leadership to help initiate the model;
A curriculum director to help drive implementation and ensure the model is implemented effectively; and
A dedicated innovation team who want to make it happen. Principals often know best who these people are: tech team members, media specialists or others.
Establishing the roles and responsibilities of these individuals early on will not only build a strong base on which the model can be launched, but will help to inspire all those who join the effort.
3. Forge Partnerships with Local Leaders and Community Organizations
Forging strong partnerships with for-profit and nonprofit community organizations is a proven strategy for school leaders, allowing them to focus needed attention and resources on literacy.
Businesses, medical professionals, community organizations and local politicians want to help but sometimes they're simply not sure how to get a seat at the table. For school leaders who are new to launching a large-scale initiative that reaches beyond school walls, this can seem like the most intimidating part.
But they may be surprised by how far superintendents' roles extend in today's education environment. By leveraging the surrounding community, and with the help of their school board's and principal's connections within a community, outreach can be rewarding both intrinsically and extrinsically. Given a vision and the opportunity to participate, companies and organizations know they can impact students' futures, with their local communities as the benefactors of their investment.
A community reading model will be stronger when supported by a team that understands what the program is trying to achieve. Partner contributions to the model may include everything from financial support to volunteer hours to in-kind contributions of equipment or space to outreach activities and fundraising. Regardless, community members want to be involved; individually, their goals might be different, but the common denominator is that all children are readers and learners.
Begin by approaching organizations that already have a mission to support youngsters like Rotary Clubs, YMCAs, the United Way, county/municipal library systems, Boys' & Girls' Clubs and housing boards. Network to identify other potential partners and offer them an opportunity to join.
Ongoing communication with these partners will continue to strengthen the relationships and foster growth in the kids and the initiative alike. A community reading model builds upon itself through partners' meetings in which all parties involved come together and collaborate to maximize their collective efforts and assess results. During this time, metrics and data on the community reading model's growth and success can be shared with the partners to help bolster ongoing support.
4. Launch Strategically
Deciding where and how to kick off a community reading initiative depends on the community involved. The Colombia READS! campaign in Columbia, Missouri, for example, launched at the local public library. This is a fairly common approach. The familiar, free-to-use space provides a controlled, literacy-rich environment where collaborative summer reading programs are easy to set up.
Establishing an active presence within the community will give a community reading program notability and continuity. Once the public is aware of reading activities that attract a cross-section of the community, it becomes easier to engage the participation not only of local organizations but of national partners.
5. Make it Fun
The Hillsborough County, Florida, Read on myON community model (the first and largest in the U.S.) runs year-round and regularly reinvents itself to keep students, families and community partners engaged and excited. Their annual summer reading campaign adopts a new theme each year, complete with challenges for kids to achieve their personal best and celebrations that involve students, families and community partners. Some 90,000 students access myON each year, strong testimony to the power of the partnership's collective impact.
A community reading model provides kids, no matter their financial situation, access to the books they want and need. It's also about supporting the families involved. By connecting students and families to their school and partnering with local organizations using the tools that digital libraries can provide, communities level the playing field by providing access to technology and books for students and parents who might otherwise not have them.
Community reading models embrace the "it takes a village" ideology, relying on collective support and data to ensure that all children have the clearest possible path to literary success and lifelong learning.
For more, see:
Todd Brekhus is president of myON, and a former teacher, department chair and technology director. Follow him on Twitter: @ToddBrekhus
---
Stay in-the-know with all things EdTech and innovations in learning by signing up to receive the weekly Smart Update.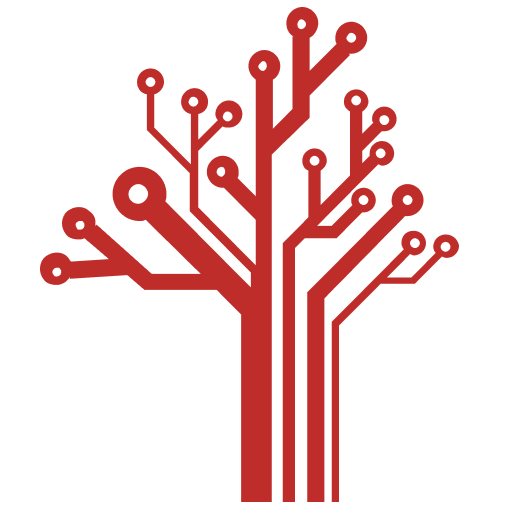 Getting Smart loves its varied and ranging staff of guest contributors. From edleaders, educators and students to business leaders, tech experts and researchers we are committed to finding diverse voices that highlight the cutting edge of learning.