Data Interoperability in K-12: Supporting Teachers in the Classroom
By Steve Midgley
This is a blog series about interoperability: the seamless, secure, and controlled exchange of data between applications.  In this series, we will highlight the ways that data interoperability is laying the foundation for innovation and helping enable great classroom instruction. We will also hear from partners who are implementing solutions to overcome the lack of data interoperability today in the K-12 sector. You can find the whole series here.
Please describe the Data Flow project at Learning Tapestry, and the problem it's designed to solve.
One of the challenges with online systems is that, in a diversified online environment, data is stored in many locations. Many organizations are not able to move data from where the student is interacting with the learning experience to where a teacher would need to go to understand the progress, activity and other information that they need to support a student in their learning.
For example, a charter management organization I worked with settled on a single learning systems provider not because they had the best content, but because they were finding it impossible to integrate data across multiple systems and understand how students were learning in the "big picture" sense. So they just eliminated all but one provider so that they could access the dashboard that this provider was offering. This is a great example of the problem that Data Flow is being built to fix.
How would you describe the work you're doing with Data Flow?
Data Flow is an experimental prototype project designed to prove that it's possible to accumulate data across multiple systems using friendly and accessible tools that are easy to access in a school environment. We want our teachers to access data, and the systems that they ordinarily don't have clear access to, in a centralized place.
Fragmentation is the problem. Teachers experience this fragmentation of data and the diversity of data, and Data Flow is trying to give them integrated access to the data they're engaging with across these many systems.
What's the value for teachers?
Teachers need to access data on student learning. And traditionally, they've been able to accomplish that through analog, real-world means such as a paper gradebook that creates a picture of each student's progress. But as their students become more and more digitally enabled, have access to more tools, learning experiences and better broadband, teachers are losing the ability to understand how their students are progressing across these disparate systems. So the value to teachers is to easily provide them the ability to engage with an integrated picture of data so they can understand, support, coach and instruct their students effectively.
Data is a competitive advantage. So even if the school owns the data by law, the vendor knows that their management of the data on behalf of the customer is a competitive advantage for them commercially. We need to help teachers and schools access the data that belongs to them but is scattered across many systems.
Besides teachers, does anyone else benefit from Data Flow?
Teachers and students both benefit because the more context a teacher has about how the student is progressing, the better able the teacher is to support the student in the work they're doing. When a teacher has better insights about their students' performance, their effectiveness increases.
Why are the problems so hard to address?
To a vendor, the most obvious place to invest is where they're creating the most value for teachers and students.  We need to be careful not to paint the picture that vendors have some nefarious motive for not investing in solving data fragmentation and interoperability.  From their perspective, a vendor says, "The best place to learn is within my system and if you try and pull data out of my system, then you [teacher] will get an inferior view of your students." I think that is a reasonable position.  To say that the valuable insight a teacher gets from using Khan Academy can be replicated by using tools like Data Flow is a false statement since there is clear value from the Khan Academy dashboard for teachers.
However, if you are a teacher using three different math programs with three different curriculums, of which Khan Academy is just one, then the problem is not solved and the teacher is forced to somehow stitch together the insights across three tools to get a full picture.  So, we need to convince vendors that they are doing great work, and their product is great, but teachers need this additional support for data interoperability so they can easily get a performance view of their students across tools.
What is the ultimate objective with the Data Flow project?
The objective of the Data Flow project is to make the Data Flow project obsolete.
If we are able to "prime the data pump" and start providing practical, actionable, student-level data across these systems into Ed-Fi compatible information systems, we can create demand and expectations from teachers, schools, and districts for integrated online data.  What you'll start to hear is: "Now we can really crack the nut on blended and online learning because we're able to access data across so many environments, and we're able to do it in an open and transparent way."
That's why I love open-source strategies. The vendors begin to hear this demand, and then they begin to provide these APIs, and they can begin to communicate directly over an Ed-Fi-compatible environment.
Anything we didn't talk about that you think is important?
It's such a hard industry and there have been so many challenges in accomplishing interoperability over the years. Critical to this work is to be humble and incremental and collaborative and cooperative, while being careful to abide by the values and standards, culture, and practices of the community. If we can do this well I think we will enable more people to participate and see more benefit. That would be my biggest, top-line advice for the way we approach this work.
For more, see:
Steve is the founder and Managing Director of Learning Tapestry.  Follow him on Twitter at @stevemidgley.
---
Stay in-the-know with all things EdTech and innovations in learning by signing up to receive the weekly Smart Update.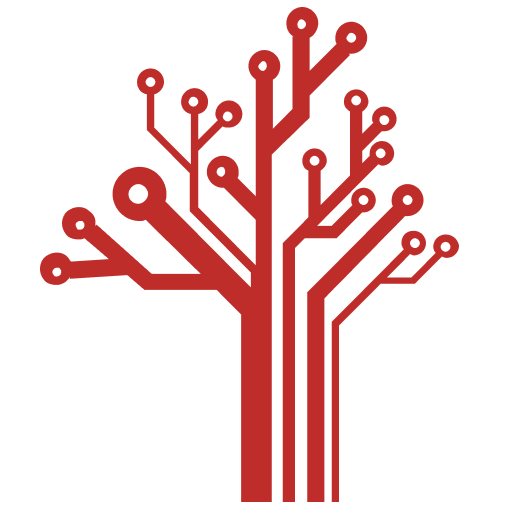 Getting Smart loves its varied and ranging staff of guest contributors. From edleaders, educators and students to business leaders, tech experts and researchers we are committed to finding diverse voices that highlight the cutting edge of learning.