Starting Out with Project-Based Learning
By Rachelle Dene Poth
I recently came to a realization: the PBL (Project-Based Learning) that I had been providing to my students over the past few years was in fact not the authentic, high-quality PBL that increases student engagement while preparing them for the real world. I had simply been assigning projects, and using them as a way to enhance student learning by providing them with a choice of tools to show what they know and can do with the material. It was only with the help of a number of conferences and some great books about PBL that I was able to come to this realization. I had been doing it totally wrong. After some time reflecting and learning as much as I could, I decided that I really wanted to try implementing high-quality PBL in my classroom.
In order to do, so I thought it best to consult some of the resources out there for project-based learning. I first consulted BIE (Buck Institute for Education), taking my time looking through the essential elements of implementing project-based learning in the classroom and thinking about some possibilities for how I would do this with my students. I also referred to several publications from Getting Smart and ISTE.
While l know there are different methods of doing PBL, whether with one specific teacher created project, several options for a project theme, or totally independent choice, I decided to try more of an independent method with my students to really give them the opportunity to pursue something of personal interest to them. I believe this is one of the unique benefits of PBL. To get started, I explained the purpose of PBL, my hopes for what the benefits would be for our class, and guided the students through the steps and offered as many resources and examples as I could.
Throughout the summer, I stay connected with students through our messaging apps (Celly and Voxer) and post-summer assignments on Edmodo. Before starting the school year, I let students know that we would be doing PBL this year, and I created a prompt for students to think about an area related to Spanish they might like to study on their own. I also asked the students to share their thoughts using any of these tools, or through a Kidblog, Recap response, or message on Voxer.
Helping My Students Get Started
When the students presented their ideas, I read through or listened to them and then provided some feedback, offered some other questions to consider, and encouraged them to focus on crafting their "Essential question." Being that this was also my first time with authentic PBL, I knew that I also needed some work with essential questions, so as they were learning I was learning right along with them. The more that we did this and worked on it, the more I was able to get a feel for what makes a well-crafted essential question. Essential questions cannot be answered simply with yes or no, or answers found through Google searches. They are deeper questions which lead students to self-guided research, critical thinking, problem solving and, most importantly, authentic, independent learning.
During the summer, I had connected with Don Wettrick, author of Pure Genius, and he spoke to my students through Skype, sharing some examples of his student work and answering students' questions (as well as providing some food-for-thought questions of his own). I also consulted other resources including Trevor MacKenzie's book on Dive Into Inquiry, Ross Cooper and Erin Murphy's book "Hacking Project Based Learning," and actively searched for new information related to the topic.
One other area I found to be important was getting feedback from the students: What did they think about it? Did they feel like they had enough time? Did they feel like this was a valuable use of their time? What did they need from me?
Mistakes Made
There is always room to grow. Looking back over the year so far, I can see mistakes in this PBL implementation. Initially, some of my mistakes were that I did not provide enough information as to what might be required for each product. I wanted to stay away from using a rigid rubric, so I found some resources available on different websites and provided students with multiple examples of how PBL can be assessed, to help them with self-assessment. After their first presentation, I had them self-assess and spoke with each student after their presentation. Each presentation was unique (evidence of the power of student choice), and in most cases I could see the excitement and engagement. However, in some cases, I could sense that perhaps it was not the way the student wanted it to turn out, and I wondered if more structured rubrics would have helped. If nothing else, all of this information was very valuable when moving forward and planning for the next steps.
We also took a break in between projects to give us some space and time to reflect in preparation for the next PBL experience. I asked students to share their thoughts, and really tried this time to give them good examples of some essential questions that I had come up with, and also some of the additional resources I had found. I also wanted to help students differentiate between something that you can simply find a yes or no answer to and something that is going to lead you to a higher level of thinking (which I found to be one of the biggest challenge for many students). This ended up being one of the main reasons I put my students through multiple rounds of projects–it gave them a chance to refine their question-asking process.
Lessons Learned
What I have learned is that it really does benefit students to have these project-based learning experiences, and it also helps teachers by allowing them to find out about their students' passions and interests. We learn more about them and from them through PBL. Having the students take over the classroom and present their information opened up so many new learning opportunities for everyone. This is truly a great way to see students empowered in their learning.
Overall, the students are pleased about the work they have done, the steps they had taken and are excited about the next phase. Some students were so excited about their PBL experience that they presented at our recent state ed tech conference (PETE&C),  and they were thrilled to have an opportunity to meet Ross Cooper and Erin Murphy in person.
The Reasons for PBL
The underlying point to all of this is that we need to create opportunities for students to pursue something that is of genuine interest to them in a way that prepares them for the real world. The most difficult part for my students at the start of this was thinking about how they were going to present their information, and I kept telling them to work through what problem they were trying to solve and what question they were trying to answer first–I can't count how many times I reminded them to "focus on the what and why, and your public product and way you share and demonstrate this will become more apparent as you go." One of my big take-aways was that Design Thinking and a readiness to iterate are important for both teachers and students just getting started with PBL, because if they focus on the end product first, it will limit and steer them away from possible learning opportunities. I encourage educators everywhere to begin thinking about implementing high-quality PBL in their classrooms.
For more, see:
Rachelle Dene Poth is a Foreign Language and STEAM Teacher at Riverview Junior Senior High in Oakmont, PA. Follow her on Twitter at @rdene915.
---
Stay in-the-know with all things EdTech and innovations in learning by signing up to receive the weekly Smart Update. This post includes mentions of a Getting Smart partner. For a full list of partners, affiliate organizations and all other disclosures, please see our Partner page.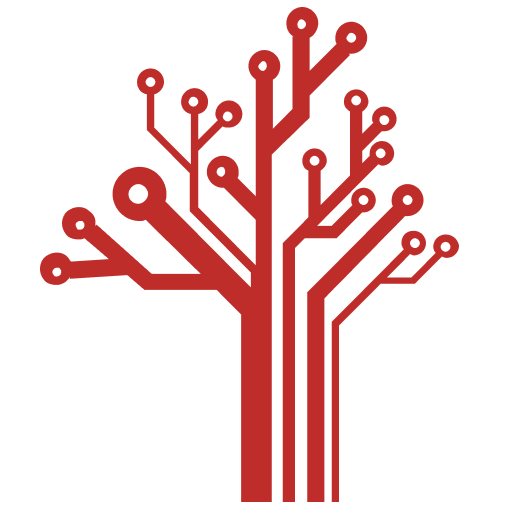 Getting Smart loves its varied and ranging staff of guest contributors. From edleaders, educators and students to business leaders, tech experts and researchers we are committed to finding diverse voices that highlight the cutting edge of learning.