Smart Review | The Teacher Liberation Handbook
The Teacher Liberation Handbook is a must read for all educators, especially those who are frustrated and looking for alternatives ways to teach teenagers.
The author, Joel Hammon, came from a family of teachers and enjoyed his time attending public schools. When Joel became a teacher himself he saw a different perspective of schools and became frustrated as he witnessed first hand how school wasn't working for all students.
He realized he wasn't providing the guidance and encouragement he wanted to due to all the constraints put on teaching in public school. He wanted out and he wanted to find a better way.
One day he happened to pick up a book called The Teenager Liberation Handbook: How to Quit School and Get a Real Life Education by Grace Llewellyn. This book planted a seed in Joel's mind that later would grow into a whole new way of looking at education.
Joel's journey as a teacher led him to want to create a place that would empower students by encouraging self-directed learning and working with mentors. This is when he started the Princeton Learning Cooperative (PLC) with co-founder Paul Scutt and Alison Snieckus, a key long-term staff member.
Princeton Learning Cooperative is a place for teenagers who want more control over what they learn and how they spend their time. These students may find high school boring or have a bullying issue, diverse learning issues or know what they want to do and want to get started as soon as possible.
This short, PLC student-produced documentary features Hammon sharing more about how the school helps teenagers live and learn in this alternative school structure:
The Teacher Liberation Handbook is helpful for teachers who are questioning the current system to find others who feel the same way and encourage them to try alternative ways of teaching. Joel even describes how to start up a learning cooperative. The information provided is priceless and I imagine many will use this handbook to start their own alternative education organizations for students.
I look forward to sharing this book with as many teachers as possible. I would love to know what you think about alternatives to high school. Please share your thoughts in the comments.
For more, see:
A copy of The Teacher Liberation Handbook was provided for this review. If you are interested in having GettingSmart.com review your product or book, please contact [email protected].
---
Stay in-the-know with all things EdTech and innovations in learning by signing up to receive the weekly Smart Update.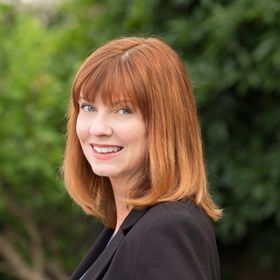 Alesha Bishop is a tech-savvy mom and a consultant for edtech companies. Alesha quickly recognized the value of the app market for children and families, co-creating Mom Maps--one of the first family-oriented apps--and co-founding the Moms with Apps developer group. She believes in the power of apps to create rich visual and tactile learning environments which can enhance the lives of all kids, especially those with learning differences.