Making Curriculum Fun with the Iditarod Race
By Faye Hall
While many students dread the end of winter break, for Wyoming Virtual Academy (WYVA) it marks the beginning of the most exciting time of the year, as we gear up for the Alaska Iditarod—the greatest sled dog race on earth.
I stumbled upon the website www.iditarod.com while looking for math supplements for my classes, and over the past five years I—along with my WYVA colleague Kris Spencer—have built the project-based learning unit into what it is today.
Most Iditarod projects you will find are geared for brick-and-mortar classrooms. We figured if it worked for them, why couldn't we do it online since most of our information was coming to us online? We adapted, and it has been a tremendous success. Students look forward to picking their Iditarod Team every year, and it is a nice complement to the curriculum we already are using. An outstanding feature of the Iditarod website is that it has many tried and proven lesson plans all ready for a teacher to use, and they are aligned to the Common Core Standards. For our students, they are able to complete lessons that they are to cover in our curriculum because we have adapted their lessons to the Iditarod—thus, they can take part and have fun while learning without doing any additional work. They also learn some great new skills and interests.
Originally, the Iditarod unit began in January and went through the actual Iditarod race in March, but it has now grown to be a nearly year-round project from September to April. We currently offer the unit, which has become a student favorite, to fifth and sixth graders, but we have done it for students as young as third grade, and it can really be tailored to any classroom, grade level or setting.
We begin teaching students about the race itself in the fall. They learn about how it's truly the last great race on Earth, what's involved in being a musher, how to train and prepare dogs, and what the weather conditions are like (grueling!). We also study the culture of the Inuits and people that live in Alaska, showing students that they don't have to look to other countries to find cultures that are vastly different than their own—an important lesson.
To support this, we have had an actual Iditarod musher and a professional sled dog trainer come and speak to our "team." We also had an educator that lived in Alaska for eight years tell us what the culture, school and lifestyle is like living in one of the coldest parts of our nation. It has all been very educational and exciting for our students!
We read novels and have book discussions—one of our favorite Iditarod authors is Gary Paulsen. The books we read directly tie in with our curriculum and help fulfill the requirements for novels that students must read each year. We include science, health, art, culture, math, reading and writing. We learn about the physics behind the Northern Lights, how to prepare for cold weather, and how GPS and maps work. We make art projects like totem poles, providing students with an excellent chance to practice thinking 3-dimensionally while building art projects they think are fun. We incorporate real-world problems, like how many calories the dogs will need daily (a good lesson on nutrition), what happens if a dog is injured (a great life-skills lesson on how they can treat their own minor injuries), and other related issues.
As a team, we meet weekly for one hour; there is always something new to learn and discuss about the Iditarod and life in Alaska. Students also have the opportunity to work as a team and even do public speaking and give presentations to the rest of their team.
The team also comes together twice a year for community service. Our students are located all over the state of Wyoming and we do not see them face-to-face all together. So how do we do community service? When we get together in the fall and spring for state testing, students from our entire program bring dog food and other items. Students from the Iditarod Team in each location collect these items and deliver them to animal shelters in that area on behalf of our Iditarod Team. They are learning the importance of giving back and helping others.
The most exciting part of all—the actual Iditarod Race—is held each March. We research prior to the race, and each student gets to choose the musher they want to follow. GPS trackers are placed on each sled, so the students can watch and track their musher live on the trail for the entire race—all 1,000+ miles! It is a very exciting time. By now, students have a good understanding of what they will be witnessing for the next 10 days or so—it is what we all have worked hard and waited for. Students have access to live video feed of the start of the race and can even watch their musher and team leave Anchorage live. It helps all of us to feel like we are part of this fantastic event.
We have had students not want to leave their houses during the race—they are so involved that they don't want to miss anything on the GPS. Most of our students' families also become part of the race excitement and take part right along with their students. One family watched the GPS so closely and became so involved that they set their alarm clock to get up and watch every team cross the finish line in Nome. That is commitment—some of the mushers were finishing at 3 or 4 a.m.! To top it off, there were over 50 mushers—that was truly amazing! It confirmed that this is a fun and engaging learning experience for the entire family.
We get together one last time in early April to talk about the race and celebrate. We go through all the final race standings, and each team member gets a certificate for the place their musher finished in our race. We give out Iditarod T-shirts for the first, second and third-place mushers. We also give out a Red Lantern to the one coming in last. In the actual race, a Red Lantern is hung under the Burl Arches of the Iditarod Race in Nome, Alaska, and the last musher out on the trail gets to blow out the lantern to show that the last of the mushers has arrived home. When we give the red lantern and red lantern certificate to our student that comes in last, it's almost as much fun as first place!
The participation certificates are perhaps the most important prize of all because not all mushers finish the Iditarod. Things happen and some have to scratch, so with the certificates, everyone is recognized.
Our final celebration is a way to wrap up another great year of mushing!
For more ideas of interesting projects, see:
Faye Hall is a K-6 educator at Wyoming Virtual Academy.
---
Stay in-the-know with all things EdTech and innovations in learning by signing up to receive the weekly Smart Update.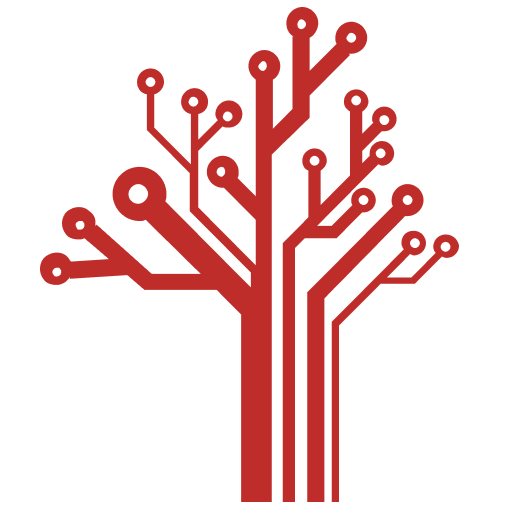 Getting Smart loves its varied and ranging staff of guest contributors. From edleaders, educators and students to business leaders, tech experts and researchers we are committed to finding diverse voices that highlight the cutting edge of learning.