First STEPs on Rethinking Student Teacher Placement and Training
By Leticia M. Jones
At Fulton County Schools in metro Atlanta, we recently embarked on an ambitious re-do of how we handle student teachers. Our First STEP (Student Teacher Education Program) has multiple goals: to create a robust teacher pipeline, retain and develop top talent, improve the quality and support of teacher training and create a culture of high performers.
Our district invests in student teachers by placing them in classrooms with seasoned teachers who can help them grow and develop, setting them on a positive trajectory. For years, placement of student teachers with mentor teachers in the school district was informal. Our student teacher placement linked students to teachers and schools by request or at random, without using data to qualify high performing teachers or encourage them to apply.  
That worked for a long time. However, shifts in education have caused retention issues, in turn making the attraction and recruitment of students interested in entering the teaching profession challenging. As a recent transfer from the Innovation department at Fulton, I found myself asking, "Where's the data and strategic plan? Are we doing the best we can to provide quality placement for our student teachers, and retain the best ones for the District?"
As a recent transfer from the Innovation department at Fulton, I found myself asking, "Where's the data and strategic plan? Are we doing the best we can to provide quality placement for our student teachers, and retain the best ones for the District?"
Mentor Teacher Selection
Data suddenly became very important to this process. Using Georgia's Teacher Keys Effectiveness System (TEAKS) data, we chose a cut-off score of 23 (17-30 score range) to identify quality teachers to invite to apply to work in the District and participate in First STEP.
We explained the program, saying "as a high performing teacher, we'd like you to apply." As a priority, we addressed some of the district needs with foreign language, special ed and STEM, plus elementary arts, Physical Education and band.
The district had 200 potential teachers apply for 100 positions, and we internally vetted the applications of the pre-qualified teachers who had been invited to apply. And we asked questions: Had they had leadership roles before? Many years of teaching experience? Had they mentored before? Potential cooperating teachers filled out a written portion on why they wanted to take on this role. They needed to write well, but also have a heart for their profession and a desire to build that in someone else.
We selected what we considered the best 100 teachers to serve in this first cohort. The Board approved a budget for 100 First STEP teachers which included relevant professional development (PD) for both these teachers and student teachers.
We then chose to go from serving almost 300 student teachers with 20 university partners to taking only 100 and working with fewer partners. We let our friends in higher education know that we had to cut numbers, especially with many schools and the state of Georgia moving to year-long assignments. With a smaller number of student teachers, we could begin supporting not only the student teacher, but the First STEP teacher as well.
Professional Development Is Key
For the first time, our First STEP teachers are getting actual professional development from the district. Now with 100 student teachers, my staff and I can touch base and get a pulse of what's happening.
I'm getting ready to go out again to the schools to observe teachers together and talk about that. I'll watch cooperating teachers give feedback, then talk about that. Feedback is huge and necessary, but is not always easy to do, so we've provided our teachers with videos such as Six Things to Look for in Effective Feedback to help.  
First STEP also provides a platform to compensate these teachers for their hard work and dedication, giving this role the prestige it deserves. We had never offered a stipend before, but now we do and it's significant one–$1,000 to $1,200 per school year.
The process is very relational, with an eye toward recruiting the best student teachers and easing the application process. I was mortified that we had zero engagement in our previous method, just name matching with agreeing teachers. We were not even sure if the student teachers had applied to Fulton County Schools. There was zero recruiting going on — all hit and miss, no data collection.
So we created a 'Join FCS' application workshop inviting the student teachers to apply, complete with snacks and a walk-through of the application process. It can be intimidating as it's often their first time applying for a real job, so we help get them started on their application and electronic teacher portfolio.
The student's EdTPA (electronic portfolio) is graded by the state. Our cooperating teachers had little working knowledge of EdTPA, so we had Georgia State University partner and train the teachers through Mentoring 411. Then several weeks before school began, the cooperating teachers came in for two days of training on the TEAKS evaluation system so they would be able to properly observe their student teachers in action.
In the past, the cooperating teachers would complete their observations and meet all the student's university requirements, but Fulton wasn't privy to that information, which was given back to the student's university. Now our teachers know how to sit on the other side as an evaluator, collecting clear evidence on our student teachers through actual walkthroughs for the district.
In addition, we staged a multi-day training session for student teachers before school started, which included ethics training and a career seminar.
On Friday before school began, student and cooperating teachers came together to meet in an informal setting. The Professional Association of Georgia Educators (PAGE) provided breakfast and lunch each day.
I also try to always keep the principals in mind. Last year, my office provided them with information on all the teachers who had finished the student teacher program.
If a principal says, "Maybe it's time to hire this student teacher," we can say "We've already observed this teacher, we have feedback." We're training the cooperating teachers and principals to look at student teachers as possible new staff members.
It's changing the way student teachers think about the application process too, making it easier to apply to Fulton. We tell them, "If you've been through our training and the principal and cooperating teachers have given you a thumbs up, we can now truncate the application process for you." These student teachers have already been observed at walkthroughs and teaching with 1-to-1 devices. We've had afternoon workshops for them, taught them how to incorporate personalized learning devices into the curriculum, exposed them to best practices and brought in experts from vendors, so they are ready.
The Investment Pays Off
Ironically Fulton is probably in the same place with recruiting as last year, with all of our neighboring districts going for the same top students. As recruiters, we're at almost all of the same functions, recruiting for the same areas of high need. At some point the district can only do so much. Collaboration and working with university partners must come in, pointing out if a student is coming to us in hard to fill disciplines. Universities tend to have huge early childhood participation, and only a few students in secondary sciences, math and in special education. We are hopeful our university partners can recruit more secondary ed into the sciences and math so we have a more even distribution.
Because our charter system also allows teachers to come to Fulton through the STEM pathway without a traditional degree in education, Fulton actually has students seek it out. Working closely with Georgia Tech, these students are able to apply to our district and commit to teaching for one year. The district is working with Georgia Tech to bring more awareness to this program.
At the end of the day, we want to be very thoughtful about how we manage and develop future teachers. By strategically matching them with cooperating teachers and providing professional development relevant to them, we give our student teachers a great first taste of our district. We want them to know we've invested in them so they can say, 'I definitely want to start my career here.'
For more, see:
Leticia M. Jones is the Talent Management Division-District Recruiter for Fulton County School System. Follow this program on Twitter: @GO_1stStep.
---
Stay in-the-know with all things EdTech and innovations in learning by signing up to receive the weekly Smart Update.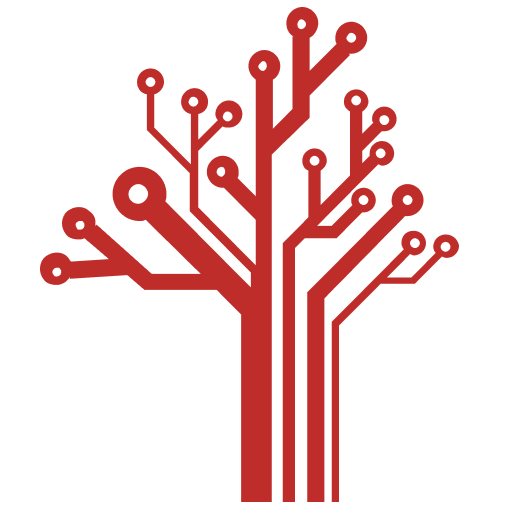 Getting Smart loves its varied and ranging staff of guest contributors. From edleaders, educators and students to business leaders, tech experts and researchers we are committed to finding diverse voices that highlight the cutting edge of learning.