Building the Bridge of College and Career Readiness from PreK-12
At Avonworth High School in Pittsburgh, tenth grader Anastasia interviewed leading African journalists and experienced learning at a global scale through her Public and International Affairs Career Academy.
Across the country, in El Cajon, California, seventh grader Zoey and her class built a 3D skatepark to scale in Montgomery Middle School's new MakerLab.
In rural Green Lake, Wisconsin, kindergarten students planned their own off-site learning opportunities, actually leading conversations with museum and city officials on how to promote recycling.
One key mission unites these three schools that otherwise span age groups and geographies: a commitment to college and career readiness in the 21st century. These and our other Exemplar schools identify what those 21st century education practices look like, providing school leaders with the opportunities to transfer them to their educators' classrooms.
They also ensure that students obtain the 4Cs: critical thinking, collaboration, communication and creativity; the core learning and innovation skills that pave the way to college and career. If school leaders invest in professional development and resources that allow all children to learn in 21st century classrooms, we can ensure our future workforce is prepared to fill the needs of a rapidly changing, global economy.
However, many students do not have the opportunities that Anastasia, Zoey and that kindergarten class in Wisconsin have. According to the latest National Assessment of Educational Progress (NAEP) report, less than 40 percent of students scored as college and career ready.
As a result, employment projections point to a growing skills gap, a mismatch between the skills that our current workforce possesses and the growing number of jobs available in fields from STEM to the liberal arts. By 2020, 65 percent of jobs will require some level of advanced training or postsecondary education. Additionally, almost all of the 30 fastest-growing occupations in the next decade will require some mix of 21st-century skills.
This problem is compounded when college and career readiness efforts only reach a small cohort of students. Low-income and underrepresented youth are left behind early on in their academic careers—and are unable to catch up by high school, when it is already too late for college and career readiness efforts to stick. And, while schools are now beginning to point to 21st-century skills in their classrooms, leaders need to ensure all educators—from PK through 12—have the tools and training they need to incorporate these into their curricula.
To accomplish this, they should place a greater focus on professional learning communities that can promote more collaborative, project-based learning opportunities in our classrooms—from community-wide recycling initiatives in kindergarten to the development of a model skate park in middle school. And, with that support system in place, they can help their educators implement a balance of formative and summative assessments in our classrooms that comprehensively measure and demonstrate students' critical thinking skills and creative, problem-solving efforts.
With these action steps, school leaders can expand the focus of college and career readiness, providing students across the educational spectrum with project-based, hands-on learning opportunities to build their skills in the 4Cs. Educators then can have the cross-section of supports to put the 4Cs at the heart of learning.
As school leaders begin to implement this approach, they should consider the following discussion questions:
What resources can we already leverage to support project-based, 21

st-

 century learning in our classrooms?

How do we need to adapt our professional development to provide more support for teachers around 21st-century learning and instruction?

What are the types of assessment tools that we can use to measure our students' progress and learning toward the 4Cs?
From Pittsburgh and Green Lake to El Cajon, our Exemplar Schools have addressed these questions head-on and are seeing the results. If other school leaders follow suit by integrating the 4Cs across the educational spectrum and expanding 21st-century-oriented professional development, we can take the steps needed to accomplish readiness for all.
For more, see:
---
Stay in-the-know with all things EdTech and innovations in learning by signing up to receive the weekly Smart Update.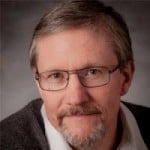 David Ross is a global education consultant and former CEO of the Partnership for 21st Century Learning.