A Science Program That Goes Beyond the Lab
By Aileen Yoo
This post was originally posted in Humboldt Magazine.
Native American stories are said to be non-linear narratives that weave, turn with tangents and follow lines that may not seem to connect—lines of interrelated reason that create vast and varied connections.
This way of conceptualizing the world is mirrored in a new science program at HSU, which helps students understand relationships between science and traditional ecological knowledge, the environment and communities all through the lens of California's second largest river, the Klamath.
Created by Wildlife Professor Matt Johnson and Biological Sciences Professor Amy Sprowles and launched in fall 2015, the Klamath Connection program is an ambitious effort designed to boost the success of science, technology, engineering and math (STEM) majors.
The first cohort was made up of 63 freshmen from four of the largest HSU science majors (Biology, Wildlife, Environmental Science and Zoology). The program weaves the theme of the nearby river into science and humanities courses, plus extracurricular activities, many in collaboration with local Native tribes. A support system is built into the program, as well. Each student is paired with an HSU student mentor through the Retention through Academic Mentoring Program (RAMP), and provided an overview of resources available on campus.
It's an interdisciplinary and holistic approach that takes into account the emotional, as well as academic, needs of first-year students.
"By creating a learning community, there was a much stronger integration of classes and student support than I've ever experienced," says Johnson. "It was refreshing to see how the curriculum, faculty, staff and peer mentors all worked to help students."
The program couldn't come at a better time. In the last few years, there's been a nationwide push to support STEM students to improve their retention and graduation rates, and ultimately increase the number of science professionals in the United States.
Part of the national push is the CSU STEM Collaboratives project. With a $4.6 million grant from The Leona M. and Harry B. Helmsley Charitable Trust, the project provided funds to HSU and seven other CSU campuses (Channel Islands, Dominguez Hills, East Bay, Fresno, Fullerton, Los Angeles and Pomona) to develop programs aimed at helping STEM students. The grant, along with HSU funding, will help support the Klamath Connection for the next two years.
To prepare HSU students for the rigors of STEM courses, keep them inspired and help them navigate their first year of college, Johnson and Sprowles looked to the Klamath.
Klamath River as Teacher, Mentor, Community Advocate
The Klamath is a breathtaking system. It stretches 263 miles across Oregon and Northern California and is the ancestral homeland for four federally recognized Native tribes. And, over the last several years, the Klamath has been at the center of debate among its indigenous peoples, environmentalists, scientists, politicians and farmers.
One of the main issues at stake is the hydroelectric industry. Many believe that the Klamath's four dams have damaged its water quality, blocked fish runs and decimated the salmon population.
For these reasons, Johnson and Sprowles saw the river as the perfect case study. "We chose the Klamath for its complexity, and wanted to create a program that shows the way science can directly relate to environmental, political, cultural and economic issues," says Sprowles.
Aaron Tacub, a Zoology major from Southern California, began drawing these connections last summer. A few days before the start of the fall semester, he and other students camped near the Klamath at Orleans, where they met scientists, cultural experts and policy advocates from the Karuk Tribe such as Chook-Chook Hillman.
A member of the Karuk Tribe and scientist with the Karuk Tribe's Water Resources Department, Hillman explained the importance of water quality monitoring to the Tribe and demonstrated water sample collection for water quality analysis. HSU students and faculty then took samples from multiple sites and brought them back to HSU to test them for the presence of Microcystis aeruginosa, toxic blue-green algae that can be harmful to fish, humans, plants and animals, and grow rapidly under specific conditions.
Algae is prominent in this sample drawn from the Salmon River, a tributary of the Klamath.
The resulting bloom can be devastating and dramatic. In Florida, for example, miles of green sludge choking beaches and waterways has killed fish and hurt the state's fishing and tourism industries. Blooms have been found in bodies of water around the nation, including the Klamath in 2004. Every summer since that year, the blue-green algae detected in some Klamath reservoirs have exceeded World Health Organization standards.
But to truly understand the algae and its impact, students had a chance to analyze and discuss results of their summer experiments in courses throughout the year. They identified the organisms by morphology in Botany. To show the effect of the nutrient changes on growth rate, they graphed numerical data in Math courses, and in Chemistry tested water samples for phosphorous and nitrogen, which can cause algal blooms.
"It was cool to have a chance to do hands-on learning as soon as I got to HSU," says Tacub. "I'm lucky to go to a school where you can go into the field and make all these connections as a freshman. I feel like this program gave me that boost of confidence."
Klamath Connection may be about science. But at its heart, the program is about connections, which the program illustrated through the Klamath River fish kill. In 2002, a gill parasite known as "ich" killed tens of thousands of adult Chinook salmon in the lower Klamath.
The play Salmon is Everything (developed by tribal members and former HSU Theatre Professor Theresa May) chronicles the fish die-off. Students saw a performance of the play and then explored the topic in a Native American Studies course taught by Kerri Malloy, which provided a more in-depth overview of Klamath issues and Native American culture, politics and law.
"As a Zoology major, I never thought about taking Native American Studies," says Tacub. "But then I learned about the spiritual connections tribes have with the river and salmon, and the issues of tribal representation in U.S. government. This class really opened my eyes."
In fact, some of the most valuable lessons came from members of Yurok, Karuk, Hoopa Valley, and Wiyot tribes. Lisa Hillman, the Karuk Tribe's Food Security Project Coordinator, met students and explained the relationship between the river and its people.
"Since time immemorial, the Klamath River and its many tributaries and surrounding landscapes have shaped and defined the cultural units of its First Peoples," explained Hillman.
She described this bond between the people and land, and how it gives them a sense of who they are—connections that have been negatively affected by the dams and regulations. She says the students were respectful and asked thoughtful questions. Overall, she was moved by their interactions, which she describes as a small yet profound accomplishment.
"You put on an event like this and see young people with an expression on their faces that makes it clear we had connected on a very personal level. It's moments like these that help me move forward, notwithstanding our difficult historical background and current Western-centric policies."
And therein lies the beautiful and fascinating design of the Klamath Connection, says Hillman: "The true beauty of this program is HSU's recognition and respect for traditional biological and human ecology, and its eagerness to integrate those aspects into science programs."
Students not only learned about connections, they created their own with other students, faculty, and staff to form a community.
"Making all these friends and being with people who have similar interests made me feel like I belong here," says Tacub.
Students weren't the only ones who learned from the Klamath Connection. Johnson and Sprowles found that by working closely with students and with different campus departments, they saw a side of freshman life they had never seen before.
"One thing that surprised me was the extent and range of challenges faced by students in their first year—from academic and roommate issues to crises in health, family, and finances," says Johnson. "I think by creating such a strong sense of community, the faculty and staff involved got a better view of the struggles faced by first-year students."
Johnson says the program showed strong signs of success in its first year. Compared to STEM students not in the program, Klamath Connection students scored higher in foundational gateway courses like Botany and Math. They reported feeling more connected to HSU and each other, more committed to completing a degree at HSU, and less test anxiety.
This year's program has expanded to include new majors (Environmental Resources Engineering and Fisheries Biology) and the cohort has nearly doubled. There will be more help with math, more support resources and a bigger focus on mentoring. And, in the hopes of forming an even stronger learning community, students will be living together in Klamath Connection-themed campus housing.
Tacub has a big year ahead of him as well. He's the co-founder of HSU's new zoology club and is a RAMP mentor for the new cohort of Klamath Connection students. For details on Klamath Connection, go to humboldt.edu/klamathconnection.
This blog is part of our "Place-Based Education" blog series. To learn more and contribute a guest post for the series, check out the PBE campaign page. Join in the conversation on social media using #PlaceBasedEd. For more on Place-Based Education, see:
Aileen Yoo is director of news and information in Marketing & Communications at Humboldt State University. Follow them on Twitter at @humboldtstate
---
Stay in-the-know with all things EdTech and innovations in learning by signing up to receive the weekly Smart Update.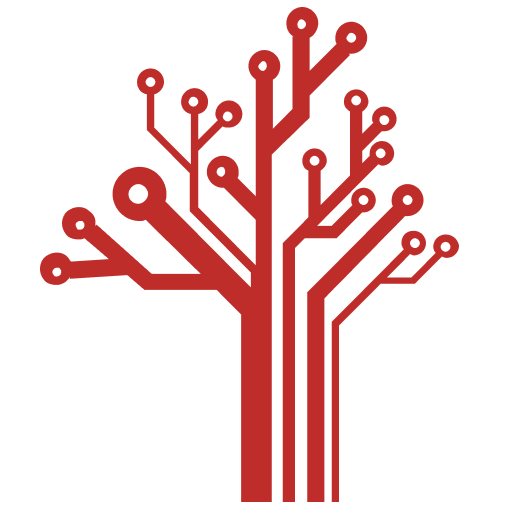 Getting Smart loves its varied and ranging staff of guest contributors. From edleaders, educators and students to business leaders, tech experts and researchers we are committed to finding diverse voices that highlight the cutting edge of learning.