Personalized Learning Isn't Just for "Big Kids"
By Brian Cleary
Elementary Personalized Learning (EPL) is different from its older sibling. We have all heard and read plenty on the fantastic, paradigm-shifting work of the many exemplars of best practices and student driven learning. Places like the School of One in New York, High Tech High in California, Casco Bay High in Maine and Sammamish High in Washington are all great examples of what can be accomplished when dynamic teaching is combined with a powerful compliment of digital tools. What we have not heard or read enough of is the elementary programs that are redefining learning and restructuring how we teach children.
The reason behind the absence of the elementary voice is easy enough to see. The hallmarks of personalization—student agency, flexible learning environments, personalized learning profiles, using community and cultural resource, focusing on  "the 4 C's," (Collaboration, Communication, Critical thinking, and Creativity) and developing project-based assessment tools—are all more easily and dramatically demonstrated by students on the verge of entering either the independence of college or, more dramatic still, the real world. Yet while the motivation is clear and the result still offers valuable insight on what works, the omission of elementary pedagogy from the broad discussion leaves the more complex and important questions unasked.
What Does Elementary Personalized Learning Look Like?
K-5 Student Agency
Agency refers to the level of control, autonomy and power that a student has over their learning. At the primary level, this means teaching students how to choose by giving them options that all serve the same function.  Where before, the kindergarten teacher might have asked students to "Make circles on your paper to show me what 7 looks likes," A more personalized approach might be "What are at least 2 different ways you can show me 7?"
It is freedom within a supported scaffolding of targets and tools. In the intermediate grades, that voice and choice is a dynamic progression of pulling off the scaffolding and redirecting the focus on the targets. We are in large part teaching student agency so that students will know how to use both when they have a complete skill set.
Elementary Flexible Learning Environments
When you are dealing with a single classroom to teach all subjects and house 30 students as well as their supplies, the environment is flexible by necessity. Allowing students the freedom to move is also a necessary part of elementary education. The addition of student devices to that freedom does create a new level of complexity, but it is one that offers as many solutions as it does quandaries. Our work then is to build the social-emotional skills that enable students to thrive in that freedom as we explore with our students what environs work best and how to transition from one to another.
Personal Learning Profile
This is the powerful and empowering conversation between student and teacher, wherein learning strategies are identified that will target students' needs by accessing the existing skills of each student.
No one is arguing that those conversations happen with our youngest students, but that should not eliminate those in the elementary community from the conversation completely. Making students a part of the conversation early is important. If we want students to think broadly and strategically, we need to show them what that looks like. If they are the topic of that strategy, all the better. This starts by making students part of parent-teacher conferences and moves slowly into students leading those meetings and explaining not just what but how they have been learning.
Accessing Community and Cultural Resources
At the secondary level, these resources often refer to students doing internships or working in the community. At the elementary level, internships are still distant, but authentic exposure to the community is not. Technology makes it easy to invite an expert or local authority into our classroom to offer a real world perspective, answer questions, and provide a simple authenticity that a lesson would otherwise lack.
Getting college professors to Skype in and answer first graders' questions about science is surprisingly motivating for students, and watching an engineer try to reason through what is hidden inside a sealed box is equally motivating for 5th graders working through the same process in class.
The 4 C's: Collaboration, Critical Thinking, Creativity and Communication
These may be the most important elements of 21st-century learning, and perhaps even should have been in 20th-century learning as well. They are enhanced by technology, but can be fostered and developed robustly with no electronics at all. In elementary schools pushing toward personalization, students become movie directors, photographers, cartoonists and audio engineers. They find an audience of peers worldwide that are learning to evaluate and critique honestly. They are finding ways to collaborate virtually with students across the country and digitally with students across the room.
Project Based Assessments
Project-based assessment or any assessment change, regardless of the level, needs to have 3 components:
It needs to be systemic so that l everyone is on the same page.

It needs to be more authentically connected to the application of knowledge rather than its memorization.

It needs to be multimodal because there is more than one way to show what you know.
As important as that first requirement is, it is also beyond the scope of a single school. It is not, however, beyond any school's ability to develop a formula can be scaled up. It could even be argued that the smaller, younger, more holistic approach of most elementary programs offers a natural environment for the development of project-based assessment.
One of the most powerful elements of personalized learning is its growth from within our education system rather than our system adapting to outside reform.  Elementary education may lack the focus and attention of its secondary peers, but it also holds the ability to both smooth and enhance a complex transition. It should be considered a key contributor to the growing conversation.
For more, see:
Brian Cleary is an Elementary Instructional Coach for the Evergreen school district. Follow his work on Twitter (@oldbrainteacher) or on his website .
---
Stay in-the-know with all things EdTech and innovations in learning by signing up to receive the weekly Smart Update. This post includes mentions of a Getting Smart partner. For a full list of partners, affiliate organizations and all other disclosures, please see our Partner page.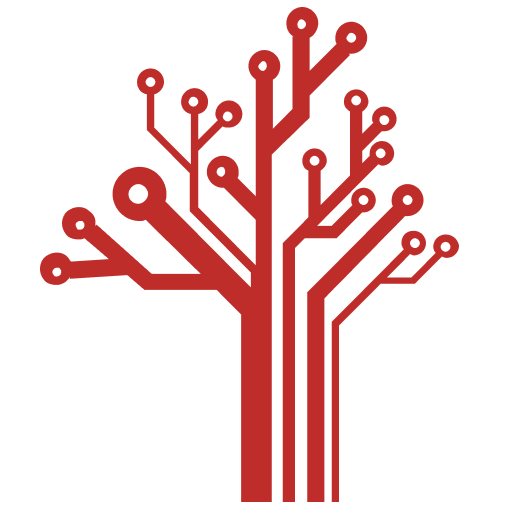 Getting Smart loves its varied and ranging staff of guest contributors. From edleaders, educators and students to business leaders, tech experts and researchers we are committed to finding diverse voices that highlight the cutting edge of learning.