Performance Assessment in Different Learning Environments
By Emily Liebtag and Bonnie Lathram
Popular reality TV shows such as Shark Tank and the Apprentice have something in common: in order to win the money or the prize, people have to show what they know. There is a real-world task or test, followed (often) by intense question and answer. Reality TV stars are also subject to questions and answers and must be able to speak and think on their feet.
While we are not suggesting Shark Tank or Apprentice-style assessments in every classroom in America, we do encourage performance-based assessments where students demonstrate their learning, often in front of a panel of peers (fellow students), educators, families and community.
With the new Every Student Succeeds Act (ESSA), local districts and states may be rethinking assessments. ESSA "establishes a pilot program in up to seven states (or consortia of states) that allows for the complete revamping of their assessment system, meaning that it's possible that summative state tests as we know them will be eliminated, replaced by competency-based assessments, performance-based assessments, interim assessments, or something else entirely."
Performance Assessments
Broadly speaking, performance assessment is any learning activity or assessment thatasks students to perform or showcase their learning in order to demonstrate their knowledge, understanding and/or competencies, usually in a real-world context. It is often a key component of high-quality student-centered learning. Tom Vander Ark stated:
In the narrowest sense, according to ETS, performance assessment is, "A test in which the test taker actually demonstrates the skills the test is intended to measure by doing real-world tasks that require those skills, rather than by answering questions asking how to do them."
Thankfully, many schools are adopting the idea that authentic and meaningful assessments that ENHANCE learning can be far more powerful and telling than a traditional paper and pencil multiple choice test. As described in Assessing Deeper Learning: A Survey of Performance Assessment and Mastery-Tracking Tools, performance assessments are essential if you are seeking to see if students experienced deeper learning.
Here are several ways to consider the use of performance assessments in place-based, project-based or language learning classrooms or environments.
Place-Based
Be it outdoors or inside at a museum, locations other than traditional classrooms are prime places for performance assessments. Place-based education, an approach to education that takes advantage of geography to make learning authentic, meaningful and engaging for learners, demands that students use their surroundings to inform their understandings and learning.
Project-Based
Projects in and of themselves can be a series of performance tasks and seen as a summative performance assessment. A student presenting their business plan to a company they have been trying to identify a solution for or a student-led design meeting to show their airfoil design to an airplane manufacturing company (listen to Highline School District students describe this project on the Getting Smart podcast) are great examples of authentic performance assessments that occur in high-quality PBL.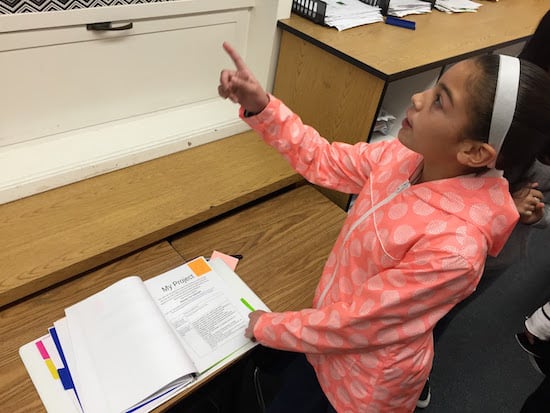 Language Classrooms
One might not initially think of language classrooms as the place for performance assessments, but there are really so many reasons they are ideal environments. In Next-Gen language learning environments students are showing their knowledge (through presenting and speaking to authentic audiences–both online and face-to-face and addressing real-world challenges) in the language they are learning.
Many ELL teachers and advocates suggest formative and performance-based assessments for gauging English language acquisition. In South King County in Washington State, for example, the Road Map World Language Credit Program sought to provide credits for students' proficiency in another language. The program awards "up to four high school credits—the equivalent of four years of classroom language study—to students who demonstrate, in a standardized test, their ability to speak, understand, read and write a language other than English. A study conducted to analyze the impact of this program found that students recognized the personal, cultural and social value of bilingualism. Students were proud of being bilingual.
The paper and pencil fill-in-the-bubble test won't tell you how a student can speak or interpret spoken language. Using authentic assessments in these environments is a step in the right direction. For more, check out some performance assessment examples described in Performance-Based Assessment in Action, a blog about Bate Middle School in Danville, which was a Next Generation Learning Challenge (NGLC) grantee.
For more, see:
---
Stay in-the-know with all things EdTech and innovations in learning by signing up to receive the weekly Smart Update. This post includes mentions of a Getting Smart partner. For a full list of partners, affiliate organizations and all other disclosures, please see our Partner page.
Emily Liebtag, Ed.D., is Education Reimagined's Senior Partner for Systems Transformation. Formerly, Emily served as the Vice President of Advocacy at Getting Smart.