Out of The Classroom, Off the Campus and Into the Community
By Jeffrey Partridge
Place-based education links college courses to the real world. Museums, theaters, parks and community resources become extensions of the college campus, and students gain a new perspective on communities around the college.
Place-based activities engage students with coursework, their professors and each other—critical factors for student persistence in completing degrees.
On top of all this, place-based education promotes pride-of-place and civic attachment, and that's good for communities.
How can I be so sure of these claims? Step into my college, and I'll show you what we've learned.
In 2002, Capital Community College moved from the outskirts of Hartford, CT, to a renovated landmark department store in the heart of downtown. When I joined the humanities department in 2005, I did what thousands of workers do daily in the big insurance firms around us: I drove in from the suburbs, parked my car, did my work and drove away. I have a feeling many of my colleagues—and many of our students—did the same. At least I know that our humanities classes weren't using the resources of our community in a significant way.


Now fast-forward to the 2015-16 academic year. In a college of 3,500 people, we recorded 2,078 individual visits to Hartford museums and theaters—that's 60 percent of our college community. We had 747 students visit the Wadsworth Atheneum art museum in classes ranging from English and history to Spanish and nursing.
From our college community, 982 individuals went to live theater performances. In a survey of students who studied "Romeo and Juliet" in their classes and saw the play live at the Hartford Stage, 58 percent reported that it was their first experience seeing live theater.
Our Decision To Take Advantage of Local Assets
As these numbers suggest, our college has quickly transformed from a classroom-bound to a place-based institution.
Our place-based Hartford Heritage Project started after a humanities department retreat in 2010, where our faculty concluded that since our move downtown, our department had not taken advantage of opportunities around us.
Our city is humanities-rich—with a world-class regional theater next door to our college; the country's first public art museum and a dynamic public library down the street; the homes of Mark Twain, Harriet Beecher Stowe and Wallace Stevens within two miles of the campus; and the state capitol, an off-Broadway-style theater and much more within walking distance—but as humanities faculty we were not making use of these resources.
We concluded that it was incumbent on us to offer our students the richest humanities environment possible. As community college faculty, our commitment is to the community; as humanities faculty, our commitment is to human flourishing, preparing our students for fulfilling lives in their careers and communities. On both counts, we realized improvements were in order.
We promptly applied for an education grant from the National Endowment for the Humanities to conduct a faculty development program. The grant was awarded in December 2010, and the next month we launched a two-year program of 17 full-day seminars with readings and expert speakers, all held in institutions of historic or community significance. The aim was to open our minds to the humanities resources around us to enrich our curriculum and engage our students.
The participation numbers recorded in the 2015-16 academic year indicate a remarkable growth in place-based activity in just five years, spreading well beyond the humanities department.

Students See Their Community Through A Different Lens
What accounts for this growth? Several factors stand out: (1) strong and positive messaging about the benefits of place-based education and sharing of success stories, (2) regular opportunities for professional development workshops that engage faculty with community resources, (3) administrative support and funding for institutional memberships, (4) networking and relationship-building with community partners, and (5) faculty buy-in.
Numbers tell part of the story. But what are students saying about Hartford Heritage courses? Here's a sample:
"I have become more aware of the history, culture and heritage of this city. I have more appreciation for it, and I am happy that I can tell people why I know that Hartford is a great city to live in."
"My opinion of Hartford now is that it's a great city, rich in history, and I know more and I am interested to learn more about Hartford's history and to share it with others."
"This course has given me a sense of pride for my state capital, and I look forward to volunteering and giving back in the future when I make money. I have a new respect for this city of ours."
If you notice a subtext of surprise in these comments, it might help to know that Hartford has a serious self-image problem. When we survey students at the start of a place-based course, most of them express negative attitudes toward the city. It seems that most students can't wait to get out of Hartford.
For this reason, what these students say after taking a course that employs place-based pedagogy is significant. They have discovered something relevant, something that connects them, and they want to share that new-found pride of place with others.


This kind of civic attachment can be inspired through courses that engage students with landmarks and art. But it also comes through courses that critically engage students with issues and problems facing the communities around the college. A course on immigration brings students to the refugee center and the Hispanic Health Council. An advanced composition course engages students in field research on poverty. A first-year composition course visits a new skate park to discuss street art and re-purposing of public space.
Anecdotal evidence conveyed by professors suggests that students engage with their communities and feel more attached to them when they go deeper into the problems communities face. "They" and "their problems" become "we" and "our solutions."


On the Hartford Heritage website, video interviews with students reveal the impact of this place-based approach. A Dominican woman who took a Hartford-focused immigration course talks about how she had no idea that "this country was built by immigrants." She describes how the streets and buildings of Hartford now speak to her about the struggles and achievements of people, many of them immigrants, who came before her.
She says emphatically, "We belong to Hartford, so we need to know about it."
Offering students a tangible experience of resources in their communities, connecting them with communities in meaningful ways, and fostering civic attachment, pride of place and a sense of belonging–these are the hallmarks of a place-based pedagogy.
"We belong." I can think of few lessons more valuable than that.


This blog is part of our "Place-Based Education" blog series. To learn more and contribute a guest post for the series, check out the PBE campaign page. Join in the conversation on social media using #PlaceBasedEd. For more on Place-Based Education see:
Jeffrey F. L. Partridge is professor of English, Chair of Humanities and Director of the Hartford Heritage Project at Capital Community College in Hartford, CT. The Hartford Heritage Project and Capital's place-based education efforts were recently featured in a podcast. JeffreyPartridge, director of the Hartford Heritage Project and Humanities Chair at Capital, was interviewed on Teaching Matters, a podcast hosted by Scott Titsworth, Dean of Scripps College of Communication at Ohio University, and produced by WOUB public radio in Athens, Ohio.
Feature photo by Tony Bacewicz
---
Stay in-the-know with all things EdTech and innovations in learning by signing up to receive the weekly Smart Update.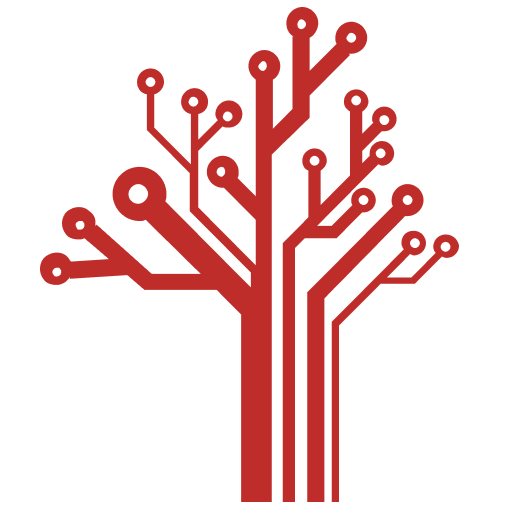 Getting Smart loves its varied and ranging staff of guest contributors. From edleaders, educators and students to business leaders, tech experts and researchers we are committed to finding diverse voices that highlight the cutting edge of learning.