Open-Ended Exploration | Design, Make, Play at NYSCI
By Douglas Moore
What contributions can institutions like the New York Hall of Science make to supporting authentic, place-based education?
The New York Hall of Science (NYSCI) is an inspiring physical place with over 450 exhibits and programs that engage diverse family and school audiences, including hosting World Maker Faire every year. Every day, we see the power and potential of young people and educators alike when they're put at the center of their own learning, invited to creatively solve problems they find compelling and supported in their creative endeavors.
NYSCI Approach
Our work is guided by an approach to learning that we call Design, Make, Play:
Design

 emphasizes intentionality in problem-solving and helps people see the possibilities in the world. We support interest-driven problem solving where learners actively shape the tasks they are working on.
Make

 highlights hands-on experiences with materials, tools and processes, and nurtures the development of skills and confidence. We engage kids as creators, not consumers, of content, materials and projects.
Play

 promotes intrinsic motivation and deep engagement. We leverage children's natural instincts to engage playfully in STEM experiences.
When combined, these strategies support open-ended exploration, imaginative learning, deep engagement and delight—ingredients that inspire passionate learners, critical thinkers and active citizens.
There's an uplifting video about it here, and below:

Design, Make, Play from NYSCI on Vimeo
Over the last few years, we've embarked on an ambitious initiative to go beyond our walls and support inspiring and empowering learning experiences for learners around the world. We applied the same principles that inform our exhibits and experiences which engage our broad and diverse audience.
We started with asking: How could we make challenging and essential topics in math and science (e.g., fractions, motion, ratio and proportions) utterly irresistible to a broad array of learners? How might we leverage children's natural play to foster deep understanding of science concepts?
Noticing Tools: Apps for Creative Learning
We think of any technology as a tool—from laser cutters to 3D printers to everyday materials to iPad applications—these are tools for creators, and what's most exciting is what you can make with them.
Using the Design, Make, Play approach, we developed a suite of five iPad apps—Noticing Tools—and a growing library of lesson plans and inspirations to leverage enthusiasm and engagement in creative making into an understanding of big ideas in mathematics and science through reflection and thoughtful questioning by a teacher, parent and peers.


We put people and play at the center—that is, we put the person in personalized learning. Rather than start with content and then thinking about how to make it interesting for kids, we started by asking, "What's utterly compelling that kids won't want to put down?" and then, "How could we leverage that to support deeper learning?"  The engaging hooks are the characters, stories, places and experiences that kids bring. It's not being personalized or adapted for you by a system—it's an open, playful invitation to what you the learner find compelling and intrinsically motivating.
Noticing Tools were designed to help its users explore, embrace and discover what is out there in the world, notice the math and science all around them, and see the world as something they can shape and remake.
Noticing Tools embrace the principles that many (see, Papert, Resnick et al.) have used to guide deeper learning experiences:
Low floor – a playful invitation, a low barrier to entry so everyone can find a foothold
High ceiling – increasing levels of complexity, so when you want to go far, you can
Wide walls – open to creative applications and divergent solutions
That last one – wide walls – is crucial for providing opportunities to apply core content and practices to problems students are emotionally invested in solving or making.
These initial, delightful invitations—make a mashup of you and your friends, animate a dance that has symmetry, see how fast you slide down the slide—serve as jumping off points for richer, deeper projects, like exploring the history and culture of Moroccan rugs and then making your own with tools like Fraction Mash.

Open-Ended Tools to Support Deeper Learning
We approached the challenge by designing open-ended and extensible tools so that teachers, parents and kids could take them in lots of different directions and adapt them to their own circumstances. As Peggy Monahan, NYSCI exhibits creative director, loves to say, the best part of making open-ended exhibits and tools is that what kids and teachers create in response is always way cooler than what we initially thought up. Below are some examples of and reflections on educators that have used Noticing Tools in a variety of contexts, from elementary up through high school, and from physics to math to art, to support deeper learning competencies.
Master core academic content. Explore the physics in your own motion on the playground (running, jumping, swinging) with Playground Physics, then extend to study stomp rockets, home runs, tennis and all kinds of motion. A high school principal using the Size Wise Tool shared this insight:
"I could tell that the more they interacted with the app the more they were using math vocabulary with each other as well as with me. They used the grids and ratio tool to create precise ratios. All the tools helped the students use math vocabulary every time they discussed with each other."
Think critically and solve complex problems. Encouraging divergent solutions means there is no one right answer, but rather multiple pathways and outputs through which learning takes place. Students are invested in the designs they make, and mathematics can become a potent tool for creating more complex compositions. Users can create hilarious juxtapositions with forced perspective photography in Size Wise, make a LEGO empire state building look the same size as the actual building, create playful scenes at the beach, or recreate a favorite movie scene. These all provide compelling contexts for exploring ratio and proportions. A middle school art teacher shared this reflection after a project on perspective:
"I remember being taught perspective traditionally in a classroom with rulers and paper and pencils and completely not understanding it…if I wasn't able to follow their steps, I would never have been able to do it accurately on my own…It wasn't until I was much older and happened to be on a highway and able to see a road that got smaller and buildings that sequentially got smaller over space.
This exercise and this app gave my students that ability to see, and maybe that's why it worked so well for them. They own it. They're not faking it, they're not copying me. And you can see by the projects that they're able to be so creative with it because they actually really understand and own this information instead of just imitating it, which is exciting."  
From an initial invitation of making a dance that has symmetry, you can get more complex and invite students to design and optimize a subway system. Examples can be found here, and Jason Wright's Brand New Subway project is a wonderfully inviting extension for anyone to redesign and improve the NYC subway. A high school math teacher observed the following:
"The apps allow students to produce multiple outputs that are entirely different from each other without much effort differentiating my lesson. A beginner student may create a few simple moves to produce a story, while an advanced student may utilize several complicated moves to convey his/her ideas. Though the two produce entirely different outputs, both still satisfy the same learning outcome that I want them to master."
Communicate effectively. Students are empowered as creators and publishers when they develop artifacts they want to share and reflect on with others. "Make a mashup of you and your friend" inevitably produces many different approaches, techniques and compositions.
Work collaboratively. Teamwork and the exchange of ideas are essential to students completing their projects. An 8th-grade math teacher made this observation:
"We all have students who are not excited to be in school and certainly not excited to be in math. But the days that we use these apps, they're all engaged and working together, talking with each other, using mathematical terms, and coming up with creative ideas and joyfully explaining and talking about their projects."
Learn how to learn. Deeper learning emerges through design challenges that students shape and direct. Students are driven to follow their own interests and begin to see how mathematical practices can be applied to understanding the natural and designed world around them.
This blog is part of our "Place-Based Education" blog series. To learn more and contribute a guest post for the series, check out the PBE campaign page. Join in the conversation on social media using #PlaceBasedEd. For more on Place-Based Education see:
Douglas Moore is VP Digital Education Strategy at NYSCI. Follow him on Twitter: @dnielsenmoore.
---
Stay in-the-know with all things EdTech and innovations in learning by signing up to receive the weekly Smart Update.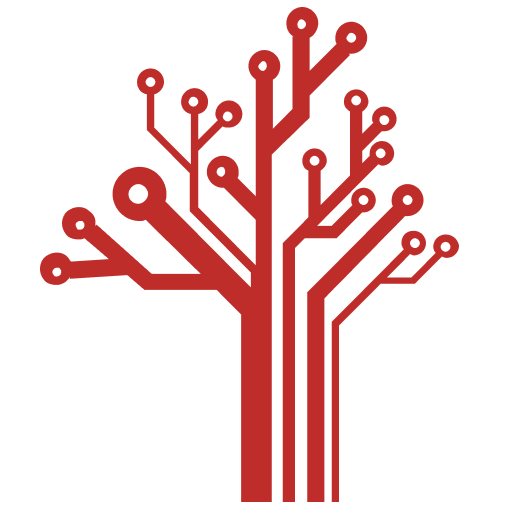 Getting Smart loves its varied and ranging staff of guest contributors. From edleaders, educators and students to business leaders, tech experts and researchers we are committed to finding diverse voices that highlight the cutting edge of learning.