A "Fail Forward" Approach: Building Cultures of Innovation in Schools
By Meg Van Voorhis, Manager of Dual Language Curriculum and Instructional Services, VIF International Education
The term "fail forward" is becoming a popular one—it can be found in book titles, TED talks and even business ideologies. But what does this approach really look like within the context of a school environment, and how does it promote cultures of innovation?
In a 2015 Edweek post, "Fail Fast, Fail Forward" was the first out of the four steps listed to promote a culture of innovation in the classroom. Failure, though, is not an easy topic to discuss with educators who often feel overly scrutinized and undervalued.
I recently had the opportunity to speak with Jason Jowers, principal at Global Scholars Academy, a charter school within Durham Public Schools (DPS) in North Carolina. Jowers is a former DPS Teacher of the Year, and a firm believer in a "fail forward" approach to administration, teaching and learning. The slogan on the marquis outside his school reads "Free to discover!" and highlights the school's emphasis on innovative learning.
Jowers has done his fair share of creative experimentation beginning with his time as a classroom teacher, and not all of the experiments succeeded. For example, his last school tried an initiative that connected students who were thriving academically with students who were struggling.
According to Jowers, "In theory it was great, but in practice it failed miserably. So we tried it again the following year and refined the program. When things don't work, there's probably a reason for it and you don't have to give up after one try if it's worth doing."
Through his creative and sometimes unorthodox initiatives, Jowers was able to encourage students to follow his lead, allowing students to create and investigate in the classroom without the fear of repercussions if mistakes were made. For Jowers, success in and out of the classroom boiled down to motivation and trust. "You have to develop meaningful relationships with students. If students don't think you've bought in, then they don't buy in," he said.
Based on his experiences as a teacher and administrator, I asked Jowers to describe his own plan for creating and maintaining a culture of innovation in school. His response, along with my own observations as an educator, can be broken down into four main categories:



Train teachers as facilitators. Set an expectation that teachers are not lecturers. Students should feel like every day is different, that subject matter is never stale or stagnant and that teachers are constantly reinventing their lessons and instructional strategies to meet students' needs. Teachers should be made to feel that they're integral parts of school processes and encourage students to feel the same. Teaching within the confines of a curriculum is important, but integrating student-led learning and dialogue is critical.




Build a culture of trust. Building trust starts with getting to know students' interests and allowing them the freedom to create, experiment and make mistakes. After talking with Jowers, I was inspired to reach out to a few of my former fifth-grade students, now juniors in high school, to ask them a few questions about their experiences in school. When asked about what motivates them to be creative and overcome their fear of failure, one student responded: "I believe that no subject is impossible to learn. I just believe that the teacher plays a huge role in the learning of the students. I'm least fearful of failure when I trust the teacher on doing her job and when a teacher trusts me on following up in class."



Integrate the community. According to Jowers, his biggest success since becoming principal of Global Scholars Academy in July is witnessing increased buy-in from parents and a transition to a more community-oriented school culture. There has been increased attendance at "Parent Empowerment" meetings, "Dinner with Dads" and a greater appreciation of the school's mandatory extended day offerings. When students see parents and community members interested in their school experiences, they take a more active interest and feel empowered to make positive changes. The message to students, teachers and community members with regard to taking an active role in promoting academic achievement is simple: "Why not us?"



Promote student collaboration. Teachers can prepare students to be part of a collaborative, global market through classroom dialogue, project-based learning and training to develop both hard and soft skills. Group problem solving and inquiry-based projects allow students to have meaningful dialogue that connects to real-world issues. The process encourages students to respectfully voice opinions and share their work without fear of mistakes. Students are "makers" and "doers," rather than passive observers and listeners.

Building cultures of innovation in schools can, and should, start with the administration. Jowers encourages administrators to visit other schools and make observations just as teachers observe in other classrooms to learn from peers. This eagerness to learn and adapt to change eventually trickles down to students. "Administrators need to refrain from running a dictatorship and allow teachers the freedom to try new things," Jowers said. "Everything for us stems from a growth mindset—it's the only way to truly innovate."
To see more administrators, teachers and students building cultures of innovation in their schools, check out VIF International Education's 2016 impact report and Participate Learning's collection of culture of innovation.
This post is part of the "Impact of Teacher Learning" blog series produced in partnership with VIF International Education (@vifglobaled). Join the conversation on Twitter using #classroomstories. For more, check out the interactive website at impact.viflearn.com and see:
Meg Van Voorhis is the Manager of Dual Language Curriculum and Instructional Services at VIF International Education. Follow Meg on Twitter, @mcvanv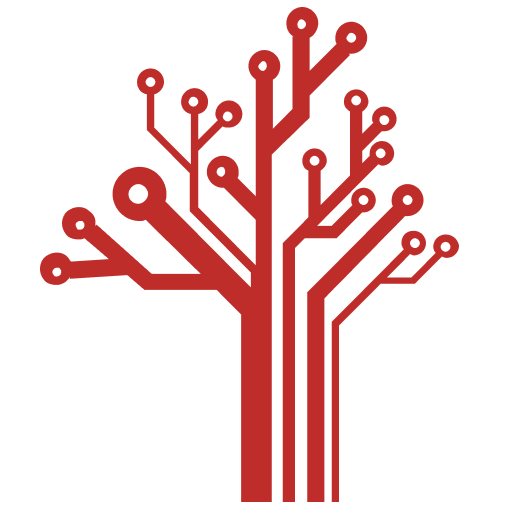 Getting Smart loves its varied and ranging staff of guest contributors. From edleaders, educators and students to business leaders, tech experts and researchers we are committed to finding diverse voices that highlight the cutting edge of learning.