SchoolsNEXT Puts Students at the Center of STEM Learning
SchoolsNEXT is an annual international competition asking middle school students to innovate, iterate and take deep dives into STEM topics they find interesting.
The program challenges student teams to design learning environments that enhance learning, conserve resources, are environmentally responsive and engage the surrounding community.
The multi-disciplinary solution requires students to follow a planning process from the concept phase to completion of the project, with thorough documentation. Students then present their project to a jury for review. This year's finalists presented their "school of the future" designs at the A4LE Annual Conference in Philadelphia, where Tom Vander Ark gave the opening keynote.
Victoria Bergasagel, founder and President of Architects of Achievement and coauthor of the book Architecture for Achievement, shares more about the many creative ideas and concepts she has seen students present while participating in this program, how it connects to STEM For All and what is in store for the next phase of this amazing program.
---
By Victoria Bergsagel
I will never forget the first time I served on the SchoolsNEXT jury.
Walking down the street that April morning in 2004, I watched as a bus rolled up and several rambunctious D.C. public middle school students bounced their way into 1300 Pennsylvania Avenue carrying physical models and posters of their future school concepts. Accompanied by their Howard University mentors, they were just three short blocks from the White House and thrilled to be there.
Fast forward twelve years, and SchoolsNEXT—formerly known as the Schools of the Future Competition—has grown in so many ways. Moving beyond just serving D.C. Public School students, the program is now an international competition that encourages middle school students from across the globe to illustrate the creativity they can bring to school design.
Together with the National Council of Teachers of Mathematics and the U.S. Green Building Council, the Association for Learning Environments (A4LE, formerly known as the Council of Educational Facility Planners International) developed an award-winning curriculum that can be deployed either in a class or after-school club.
Every fall, teams download contest materials and design their schools of the future; then every spring A4LE convenes first state, and then regional juries to select finalist teams to present to a jury at the organization's international conference in late September.


The program emphasizes the importance of well-planned, healthy, safe, sustainable and resilient schools that foster achievement and enhance community vitality.
By asking teams to provide multi-disciplinary solutions that follow a planning process from concept to completion, it encourages students to collaborate, connect with community mentors as role models (local architects, engineers and scientists), study sustainability, use computer-assisted design programs (such as REVIT or Google Sketchup), build models, produce videos, write project narratives and present to real-world audiences.
Learning to both innovate and iterate, students take deep dives into topics of interest to them, including science, design thinking, engineering, green building practices and videography.
STEM 2026
This September, coinciding with my preparation to experience yet another SchoolsNEXT competition, I read a remarkable new report jointly released by the U.S. Department of Education and American Institutes for Research entitled, STEM 2026: A Vision for Innovation in STEM Education,
Its aspirational vision is to promote a rigorous STEM education and lifelong learning among youth in all communities. Author Cindy Tanenbaum asserts, "The complexities of today's world require all people to be equipped with a new set of core knowledge and skills to solve difficult problems, gather and evaluate evidence, and make sense of information they receive from varied print and, increasingly, digital media. The learning and doing of STEM helps develop these skills and prepares students for a workforce where success results not just from what one knows, but what one is able to do with that knowledge."
U.S. Department of Education and American Institutes of Research STEM 2026 Vision Graphic

STEM 2026 offers the following six interconnected components, all of which are readily apparent in the SchoolsNEXT program:
Engaged and networked communities of practice connect students to STEM mentors.
Accessible learning activities invite intentional play and risk.
Innovative and accessible measures of learning recognize that formative assessment can provide valuable insight into the mindsets and habits associated with successful academic and postsecondary outcomes.
Societal and cultural images and environments promote diversity and opportunity.
Flexible and inclusive learning spaces are located in schools, the natural world, makerspaces and learning environments augmented by innovative technologies.
Educational experiences include interdisciplinary approaches to solving "grand challenges."
What greater "grand challenge" is there than to ask students to design compelling and sustainable schools?
The Reality and the Goal
Daunting challenges remain if the goal of STEM for all is to be realized.
According to STEM 2026, "Recent analyses indicate that during the next five years, major American companies will need to add a total of nearly 1.6 million employees to their workforce: 945,000 who possess basic STEM literacy and 635,000 who demonstrate advanced STEM knowledge."
Yet unfortunately, significant achievement gaps endure. Our country's most recent National Assessment of Educational Progress (NAEP) results indicate that:
Compared with 43 percent of White students and 61 percent of Asian students, just 13 percent and 19 percent of Black and Hispanic students, respectively, are scoring at or above proficiency in eighth-grade mathematics.
In eighth-grade science, 45 percent and 46 percent of White and Asian students, respectively, perform at or above proficiency, compared to 20 percent or less of other racial minorities.
Eighth-grade students with disabilities, and students eligible for free or reduced-price lunch, scored nearly 30 points below their peers in science and mathematics.
English learners scored nearly 40 and 50 points below their peers in math and science, respectively.
Performance trends over time show higher percentages of males than females scoring at or above proficiency in math and science.
STEM for All
SchoolsNEXT has the potential to address such achievement gaps by providing mentors and rich STEM experiences, but like so many other youth development programs it will need to vigilantly ensure that all students are given rich opportunities, not just those who are naturally afforded them.
That's where A4LE's members come in. Working together with local educators, they recruit diverse students to mentor, invite them into the workplace and give them real-world experiences. They provide materials and professional insights. And when local students are successful, they raise funds to send their teams to the various venues of the competition.

Making a Difference
Testimonials abound around the young lives have been affected by SchoolsNEXT over the years.
For instance, in the three years since he participated in the program, Cole Webber (a high school student from Ontario) has written a book, founded a nonprofit, spoken at twenty international school planning events and served as an advisor to the Minister of Education in his province.
In a video he recently posted on YouTube, Cole said, "SchoolsNEXT was the thing that started it all for me. It lit a spark in me. It challenged me to uncover my passion and to unlock my potential. I can say first-hand the value of this program. It is not just a fun project to do in school. This program changes lives."
Several recollections stand out as I think back on my experience as a SchoolsNEXT juror, including:
The charm offensive by the young African-American students from John Phillips Sousa Middle School in Washington, D.C., whose idea for a historic timeline included a mural in their school's main entry depicting the school's rich history of music, desegregation and civil rights was actually realized.
The poise and intelligence of the Latino team from Imago Dei, a tuition-free middle school for low-income families in Tucson, AZ. After gathering feedback from students in China, Mali, and France, the team designed a school made of local and reused materials on an abandoned lot in their neighborhood.
The intelligence of a group that showcased the wit of a young man from Connecticut who applied for a patent for his turbine water collection gutter system, and the talent of his female teammate who demonstrated greater skill with REVIT than any architect on the

SchoolsNEXT

 jury.
The green knowledge of four girls from Mukilteo, WA. After observing a Congressional briefing on sustainability, they were asked by Senator Patty Murray's staff if they had anything to add. Standing up shyly, they went on to demonstrate that they knew more about sustainable building design than most adults in the room.
Then there was the year a middle school team from Wasilla, Alaska, swept the contest with an astonishing presentation. Matriculating into high school, they contacted A4LE to ask if there was a program for them at that level.
Upon discovering that no high school contest existed, Ariel Hasse (now a student at Cal Tech) and Zachary Neubauer (now a student at the University of Portland) went on to establish their own virtual Future High School Contest in 2012.
I was fortunate enough to be asked to serve on their virtual jury that first year and remember well the winning entry. A group of teens from Summit Prep in California designed a school (made from repurposed shipping containers) that would float off Coyote Point in the San Francisco Bay just south of the airport.
Renderings developed by 2012 Summit Prep high school students illustrating their floating "School of the Future"
Project XQ
Just a few years later Laurene Powell Jobs, widow of Apple founder Steve Jobs, established Project XQ, and after reviewing 700 entries, awarded ten schools from across the nation $10 million each to design "super schools."
It is not surprising that one of the ten awardees was from Summit Public Schools, and that another, New Harmony, a school in Plaquemines Parish, LA, will feature…wait for it…a floating classroom on a barge where students will partner with teachers and scientists to create solutions to the complex problems of community displacement and coastal erosion!
As he presented New Harmony with their prize, former U.S. Education Secretary Arne Duncan said, "I've never been to school on a barge."
The 2016
SchoolsNEXT
 Winners
This year, Oregon's Lake Oswego Middle School team received the SchoolsNEXT Award of Excellence for their eco-friendly and student-centered school comprised of collaborative, project-based maker spaces.
Exhibiting an eloquent division of labor and well-defined planning process, the students articulated their community's "needs" and "wants," and told the jury how they came to choose an innovative solution that includes a Holodeck for virtual field trips and extended learning, vertical green walls for safety and security, CO2-sequestering concrete, a treehouse-like observation deck and flexible studio spaces. Tours with community members and their local facilities bond committee, extensive google surveys for students and staff, and meticulous research informed their winning learning environments.


Earning the SchoolsNEXT Award of Distinction was the Sutter Middle School team from Folsom, CA; the Award of Merit went to the team from Neal Middle School, Durham, NC.
Awards of Commendation went to Brecksville-Broadview Heights Middle School, from Cleveland, OH; Isle of Portland Aldridge Community Academy, from Dorset, UK; Null Middle School from Houston, TX; and St. Michael's Academy from Springfield, MA.
The Next Phase for
SchoolsNEXT
Until now, SchoolsNEXT has been a contest for middle school students.
Then last fall, Philip Arnold, a teacher from Frederick County Career and Technology Center in Maryland, asked A4LE to open their competition to high school students, asserting that, "While there are plenty of engineering competitions for high school students, there are relatively few for planning and design."
His students went on to take up the SchoolsNEXT design challenge and made plans to renovate their own career and technical center. Incorporating renewable technologies and inclusive design elements, their project featured a School of Design, a School of Service and a School of Fabrication and several outdoor learning spaces.
A4LE members in Philadelphia were so impressed with the Frederick County students that two major architectural firms offered them intensive internships on the spot, and plans are now in the works to include high school students in the SchoolsNEXT competition going forward.
A Bright Future
Perhaps it comes as no surprise that young people today believe they genuinely can, and should, make a difference in their local communities. In fact, Fast Company reports that overall, millennials believe the best way to make a difference in the world is to improve education, followed by protecting the environment and eliminating poverty.
SchoolsNEXT gives students the opportunity to address such interests as they design future schools. One of the gold standards for education, its holistic approach to learning and rich connections between an ever-increasing network of school, industry and community partners, it offers students the opportunity to use high-level thinking and creativity to solve some of their generation's most pressing problems.
Give students the rigorous and relationship-based instruction they crave and provide them with opportunities to connect with the world around them, and they'll astonish us with their focus and wow us with their accomplishments.
For more, see:
Victoria Bergsagel is the Founder and President of Architects of Achievement and currently works as an educational design strategist. Follow her on Twitter: @archachieve
---
Stay in-the-know with all things EdTech and innovations in learning by signing up to receive the weekly Smart Update.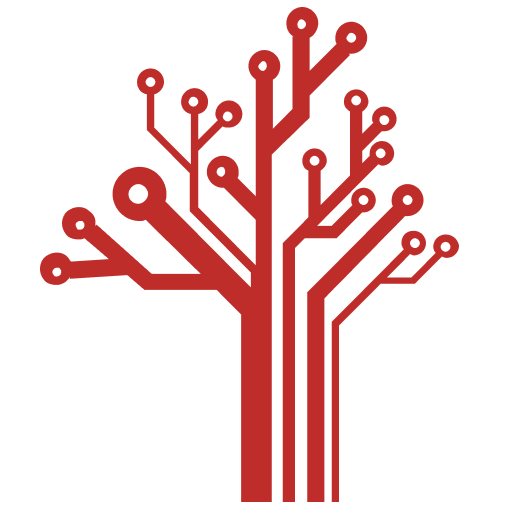 Getting Smart loves its varied and ranging staff of guest contributors. From edleaders, educators and students to business leaders, tech experts and researchers we are committed to finding diverse voices that highlight the cutting edge of learning.