Equity for English Language Learners: Quality Two-Way Immersion
By Lilah Ambrosi and Kenneth C. Williams
There exists a clear and persistent achievement gap among students labeled English Language Learners (ELL). In U.S. classrooms, one out of every ten students is an ELL and 71% of them come from Spanish-speaking homes.
Of all at-risk subgroups, these students are the least likely to graduate high school and in some tragic cases, have been encouraged to drop-out. The reasons for this achievement gap are legion. But let us suggest two important ones, and then offer a hopeful look at how we can ensure equity in our educational offerings for these students.
1. The nomenclature of "English Learners" is one of disadvantage
Those students who come from homes where English is not the primary language are certainly learners of English, but so is every other student in the U.S. Our nomenclature of disadvantage misses the forest for the trees. These students are not just learning English; they are already learning in two (or more) languages. They are nascent bilinguals. Far from being disadvantaged, they come to school with a fantastic advantage.
We wouldn't tell a first grader who comes to school doing algebra to slow down and work on basic addition. Rather, we would build on that foundation by accelerating her individual program and providing the support needed to continue developing her math skills. We certainly would not tell her to stop using the knowledge she already has about math. Yet, for some reason, we treat language skills differently.
Unlike the hypothetical burgeoning mathematician, the growing population of ELL students represents a systemic challenge: How will we provide effective programming for nascent bilinguals which does not strip them of this advantage, but builds upon it?
2. A monolingual mindset lowers expectations for ELLs
While the business world rewards multilingualism, and our international peers in education expect multilingualism of their students, we often treat our growing bilinguals (especially those who speak Spanish at home) as though they have a disability. We end up making judgments about what they can't learn rather than working to ensure every student masters what they must learn. This judgment is killing a very important opportunity we have as a nation.
The tectonic shifts occurring in our nation's demography and economy have combined to make multilingualism a non-negotiable 21st-century skill. When the increased problem-solving capacity and cross-cultural acuity that accompanies multilingualism are thrown into the mix, we can imagine multilingual American graduates shaping and leading an innovation economy.
Unfortunately, our current ELL "support" systems work to fit every student, regardless of home language, into the English monolingual pipeline. The result is the loss of the student's home language and inadequate proficiency in English. More bluntly: illiteracy in two languages.
Changing our nation's monolingual mindset will take time, but when the expectation is that all students can and will gain advanced proficiency in multiple languages, ELL students will be understood for what they truly are: nascent bilinguals poised to lead in a multilingual world.
Quality immersion programs offer hope and equity for ELLs
Ensuring equity for our nation's nascent bilinguals means adopting an additive approach to language acquisition. Research shows that the most effective way to help nascent bilinguals develop their language proficiency in English is by first strengthening literacy in their home language. This additive approach typifies quality language immersion programs. However, not all immersion models are created equally.
Bilingual models that do not dedicate adequate instructional time to the minority language will never help ELLs develop the literacy skills they need in either language. Without a clear understanding and professional development surrounding the how of immersion education implementation, we create programs in which teachers "double teach" concepts in both languages and waste precious instructional time better spent enhancing literacy skills.
A proven effective immersion model does exist
The 90-10 two-way immersion model has been proven to be the most effective method for developing literacy in two languages for both native Spanish and native English students.
In this model, English-dominant and ELLs each comprise half of the class. Early literacy instruction begins in the ELLs' home language, ensuring that students are not only able to speak Spanish but also read and write Spanish (or Mandarin, Korean, etc.). Their side-by-side English-dominant peers are learning in a second language, both from their teachers and interactions with their classmates.
As students progress through the grades, they eventually receive 50% of instruction in Spanish, and 50% in English. Content is not taught twice, but rather cross-linguistic skills are developed so students can make connections in both languages, regardless of the language of instruction.
When quality dual language immersion programs are created, the status of the minority language is raised and families that have traditionally felt excluded by our educational system begin to feel welcomed and valued. Communities built around these programs empower ALL parents to advocate for their children by valuing the language of the home and allowing parents to understand their child's education experience.
Equity in action for our nation's ELL students means ensuring they reach the same bar expected of all students. By making multilingualism our aim and taking the necessary steps to bring programs into alignment with research on language acquisition, we can provide students and families with the equitable education they deserve.
For more, see:
Lilah Ambrosi is a co-founder of add.a.lingua. Follow her on Twitter: @lilahambrosi
Kenneth C. Williams is chief visionary officer for Unfold the Soul. Follow him on Twitter: @unfoldthesoul
---
Stay in-the-know with all things EdTech and innovations in learning by signing up to receive the weekly Smart Update.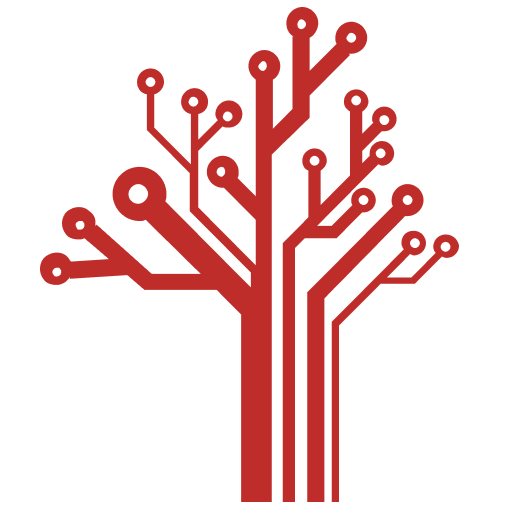 Getting Smart loves its varied and ranging staff of guest contributors. From edleaders, educators and students to business leaders, tech experts and researchers we are committed to finding diverse voices that highlight the cutting edge of learning.