Introducing the 'Selfie' Generation to the Real World
By Sébastien Turbot
I often meet people who are appalled to see today's "selfie-generation" drag itself through education–as if it doesn't care or see the importance of education.
"What is education for?" my eight-year-old asked me one day.
"Your education will offer you a good job, it will prepare you for the world," I replied. But as soon as I finished my sentence, I realized that my pragmatic response was no longer valid. Education is for life. Indeed. Except it no longer prepares us for our rapidly evolving world. Today, an entire generation remains shut out of the global job market.
Why?
Too much schooling is delivering very little relevant learning. Our current education system is designed to prepare us for one specific task. Except the one-job, one-employer career is over. By the time today's graduates are 38, they would have gone through 10 to perhaps 14 jobs.
Surveys, global research reports, experts and global think tanks unanimously say that employers desperately seek recruits with strong soft skills such as communication and critical thinking. Yet, universities continue churning out millions of graduates who master knowledge but have very little idea of how to apply it in the real world.
In the next 15 years, 65% of young graduates will be walking into jobs that don't exist today. But our 19th century education system is ill-equipped to prepare them for the unknown. Moreover, millennials are expected to make up 75% of the workforce by 2025 and a large majority will never be employees in the traditional sense. While some will find long-term steady jobs, many will choose to jump from one project to another.
So, now, let us take a step back to put ourselves in the "selfie-generation's" head:
So my lessons are boring, and have no link whatsoever to what is happening outside. I am memorizing stuff that I can easily find on Wikipedia. I am caught in this stress spiral of poor grades, fear of failure and debt. And this education is not even a guarantee of me getting a good job – or even a job in the first place? So what am I doing here in class? What is the point?
Indeed, what is the point of education? What is its purpose? More importantly, is it really preparing young people for the 21st century 'gig' economy?
Not really.
There is no quick fix to the problem but as a parent and an educator, I find project-based learning (PBL) to be an effective solution. "What matters today is not how much our students know, but what they can do with what they know,"according to Tony Wagner. And this is what PBL is all about. It makes learning real. PBL helps children apply their knowledge in the real world. It helps them to connect their lessons with their own lives. It encourages deeper learning.
My lessons at Science Po's Paris School of International Affairs (PSIA) combine International Relations with communication in development, post-conflict and humanitarian contexts. The topics are not PBL-friendly, yet it remains an effective strategy to give students a taste of the real world of global development.
My students aspire to be part of the global development sector–represent the United Nations or launch their own initiatives to make a difference in society.
At PSIA, I don't manage a classroom. I run a semester-long workathon. I don't teach students, I guide a group of young practitioners who have to find concrete solutions for intricate challenges such as communicating about AIDS, providing clean water, improving access to education in remote areas, etc. The future workforce in my classroom is expected to manage everything from defining the strategy to spending their very last dime.
They write slogans for adverts, design logos, determine communication release plans, identify communication channels and partners, etc. The exercise opens a world of new concepts (like branding and content design) that students often discover once they step into the world of work.
The learning process inculcates the much-needed social and emotional skills: collaboration replaces competition; problem solving overshadows rote learning; and empathy eclipses jealousy.
At Me and My City, a learning program in Finland, school children get to act and play in a 500 square meter miniature town where they run businesses and public services. They get to work on their entrepreneurial and interpersonal skills, they learn to entwine multiple subjects such as Math, Science and Literature to solve a problem. And most importantly, they learn to navigate their future world.
Big Picture Learning in the United States is another example that illustrates the positive impact of PBL on learning outcomes and student performance.
In addition to preparing learners for the rapidly evolving global economy, project-based lessons promote equity. I find it to be a great equalizer in the classroom. My cohort comprises of students from 15-17 different nationalities. They are products of diverse education systems and economic backgrounds. But their differences are diluted as soon as they start working together. Immersed in a project-driven learning environment, they all have equal access to opportunities, resources and support.
Since there are no exams or grades, learners are not expected to invest heavy amounts of time, money and energy to access high-quality content and support. They are only expected to bring their own expertise, passion and diversity to the table – just like in a real-world meeting room.
This blog is part of "It's a Project-Based World" series. To learn more and contribute a guest post for the series, see the Project-Based World page. Join in the conversation at #projectbased.
For more, see:
Sébastien Turbot is a Curator for Social Good and currently heads content and programs at Qatar Foundation's WISE Initiative. Follow him on Twitter: @sturbot.
---
Stay in-the-know with all things EdTech and innovations in learning by signing up to receive the weekly Smart Update.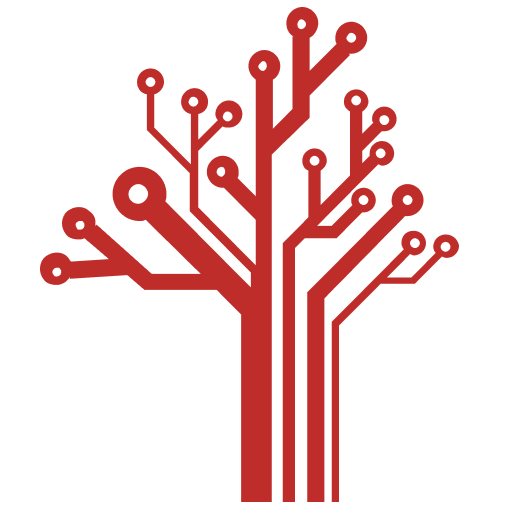 Getting Smart loves its varied and ranging staff of guest contributors. From edleaders, educators and students to business leaders, tech experts and researchers we are committed to finding diverse voices that highlight the cutting edge of learning.