Back-to-School Prep for School Leaders
By Jason Stricker
With the new school year just around the corner, there are a million to-dos for leaders in schools and districts: hire new staff, prepare buildings, ensure supplies arrive on time, prepare for August teacher professional development—just to name a few. Even among the frenzy though, I'll bet one big question is top of mind:
"How are we going to raise student achievement this year?"
In our experience supporting hundreds of schools and districts across the nation, we've found that the greatest levers to improving student achievement lie in the school leader, an effective Instructional Leadership Team (ILT), consistently aligned and focused efforts and a true culture of feedback. Below are a few critical questions and concrete suggestions to contribute to your reflections regarding these levers.
1. What can principals and ILTs do to better support teachers? Many states and districts support local control, which translates into the principal being responsible for hiring, firing and supporting teachers. But any of us who have been principals know that the job is too big for one person. The best principals create a participatory, distributive leadership mindset that empowers all the educators in their schools, which ultimately leads to improved student performance.
Principals can implement distributive leadership at each school by creating an ILT. An ILT is composed of administrators and instructional coaches/teacher leaders, and is at the center of any meaningful change at the school level. ILTs are not a new concept, but an ILT needs to do more than hold regular meetings. Through a collective mindset of focus, discipline and accountability, an ILT should ensure that professional growth initiatives are implemented, monitored and supported.
Focus is like a laser beam: narrow, focused and capable of cutting the finest lines. For ILTs, this means that they prioritize, align their actions and know intuitively that "less is more."
Discipline is like a tightrope walker. There are many distractions and alternative courses of action when it comes to implementing an improvement project. Great ILTs stay the course—they make adjustments, but only those that allow for balance and progress.
Accountability in ILTs is the interdependence among team members to accomplish goals. Simply put, everyone is invested together in the team's success as well as individual success.
2. Are your school's or district's systems for teacher growth connected and aligned? How do you know? A common characteristic among the highest performing schools is that all initiatives and processes work together. When systems are aligned and implemented with fidelity, teachers feel supported and momentum is built towards the school's larger goals for teaching and learning. Hence the emphasis on "focus" by the ILT. So how do get your systems to be connected and aligned?
Conduct a professional development and instructional needs assessment. Whether you lead a school or a district, it's important to perform a resource audit every couple of years. You'll be surprised to discover resources—books, subscriptions to ed tech products, seats in online courses—you didn't know you had. The bottom line is that professional development programs should not be merely a collection of disconnected events. They should be a part of coherent, focused program that drives toward particular outcomes for each staff member and serves the overall vision for the school or district.
3. Does your school or district have a culture of feedback? What evidence do you have? Feedback is key to educator growth. As Grant Wiggins put it in Seven Keys to Effective Feedback, "Formative assessment, consisting of lots of feedback and opportunities to use that feedback, enhances performance and achievement." The challenge is that building a culture of feedback across school or district is hard. It requires time and deliberate efforts to build trust, but it is possible and can provide not only greater educator satisfaction, but also greater success in student learning. So where do you start?
Start by investing in your observers, including anyone who provides feedback to teachers. In many schools, it's not just coaches providing feedback, and as a result teachers receive mixed messages and inconsistent support. Calibrating all observers along the same frameworks, standards and expectations of effective teaching is key.
Look for ways to make evaluations about growth over gotcha. We've heard this refrain before, but it's really hard to realize the promise of this ideal state. Another way to think about this is the concept that improvement requires failure. I don't mean persistent failure; but rather, failure that produces learning and a change in action. I see this happen every day in adults and especially in children (including my own). We have to be willing to let others fail and support them with effective reflection, learning and course corrections. What does this mean for teachers in our most prevalent system of evaluation?
If teachers participate in four formal observations per year, for example, that shouldn't be the only time they analyze their own performance. One way to empower teachers to drive their own learning and engender a sense of reflection on potential failure is by looking at their practice on video, on their own or with another teacher—without observation. Before they submit a video for formal observation, they can share feedback with colleagues and refine what they're doing in the classroom multiple times. This cycle gives teachers the freedom to try something, fail and improve before they are evaluated in a situation where their pay or even their job can be at stake.
Teacher growth is not a once-a-year conversation. Check in on these questions once a quarter with your leadership teams. I guarantee they will invite good conversation and get you on the road to your most important goal: increasing student achievement.
For more, see:
Jason Stricker is the CEO and co-founder of Insight Education Group and co-founder of Insight ADVANCE. Follow him on Twitter: @stricktlyjason.
---
Stay in-the-know with all things EdTech and innovations in learning by signing up to receive the weekly Smart Update.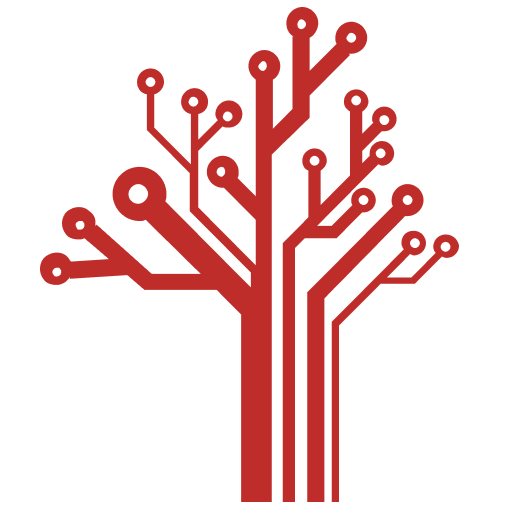 Getting Smart loves its varied and ranging staff of guest contributors. From edleaders, educators and students to business leaders, tech experts and researchers we are committed to finding diverse voices that highlight the cutting edge of learning.