Why The Future Of DIY Education Should Take A Page From The Past
By Michael Krakower
I was going to go to college. The question was not so much if, as where. This decision was not the hard-won result of any serious deliberation—or any deliberation at all, for that matter—but more so the result of my parent's tax bracket. I was, am, a member of the social class that Yale professor Andrew Delbanco has said is "privileged to know from childhood that college was a scheduled stop along the way to adulthood."
And so I went–to the best school I could get into, Emory University; and with no qualms at that, fully committed to my 4-year rite of passage. Freshman year was as standard as they come–dorm life, introductory classes, bad food, parties. But at some point in the following summer I began to question my investment, in money of course, but even more so in time. What was going on out in the real world? What was I missing? How much was I actually learning in school? Was my class work going to be of any value to me in my professional ambitions? All students contemplate these questions, some more than others, but in the past decade or so something has changed: it has never been so easy to actually act on these doubts. Avid readers of this blog know well, resources like online courses, pop-up learning communities, and access to professional internships are proliferating with remarkable speed. Designing a high-quality education for yourself seems entirely feasible.
So I decided to act. I found an organization called UnCollege piloting a Gap Year program designed to help ambitious young dropouts design their own higher education. UnCollege uses the term 'hacking your education' to describe this endeavor. They have repurposed a rather new term from the Silicon Valley Technorati—to hack, as in to 'hack together', or build something—for a rather old term, autodidacticism. "Hacking your education is about figuring out how to create an education for yourself," UnCollege founder Dale Stephens writes in his 2013 book on the topic. "There are all these different parts of an education that are currently just given to us; and hacking your education is figuring out how to find the mentors, how to build the network, how to find the content and put those together in a package that works for you."
The Gap Year program promised three months of living/learning experience with fellow self-learners, three months of independent travel, three months of internship, and three months working on a final project. It was an early–and prescient, I suspect–attempt to organize DIY Education into a formal process.
It was a fruitful experience to say the least. I met co-learning peers that I will call friends for life. I bought a motorcycle in Vietnam and got continuously lost for weeks. I spent a summer working at a promising young startup, absorbing the wisdom of some immensely skilled entrepreneurs. I started a business and learned quickly that failure comes a lot easier than success. I did a lot of growing up.
But when it was all said and done, I decided to go back to school. I missed school. I missed having smart professors make me read hard books, and write hard papers, and critique my bad ideas. I certainly wasn't doing it myself. For all its great exposure to the ways of the working world, my DIY education felt like a far cry from the liberal arts education I had remembered. 'Hacking my education' actually felt more like 'hacking my career'—a noble pursuit sure, but one I didn't feel I yet had the intellectual foundation for.
Since its beginning, formal American education has been about cultivating a morally motivated, civically engaged, self-reflective population–not just an army of formidable capitalists. This involved making students read hard books in vocationally impractical disciplines like philosophy, history, and literature. It forced them to dissect the arguments of others, formulate their own, and understand the full context of the world around them–essential skills for life in a society of democratic self-government, skills not particularly well exercised by vocational pursuits (even white collar ones) like financial accounting or computer programming. This is the sort of education my dropout experience left me wanting.
At the end of my college career I met with a former professor I greatly admired and asked him if he thought I could have completed his class without him; if given a stack of books and recorded lectures, could I have created the same experience for myself? This was his response:
"In the humanities, at least, the process of education is not separable or detachable from the product. And if there are college or university classes where this is not true—where the work of the instructor and the participation of the student does not far surpass what a person could gain alone, separately, then that is an immediate sign that the class needs a dramatic overhaul. There is a reason why Plato wrote dialogues rather than monologues."
DIY Education is an incredibly powerful movement globally and was an incredibly powerful experience for me personally. Question is, what does DIY learning look like when taken to its ultimate end, when everyone is doing it themselves? What would get lost along the way? My generation is a smart bunch no doubt, but left with complete freedom to choose how and what to learn, it's easy to imagine what we might overlook.
About "GenDIY"
eduInnovation and Getting Smart have partnered with The J.A. and Kathryn Albertson Family Foundation to produce a thought leadership campaign called Generation Do-It-Yourself (GenDIY)–how young people are hacking a pathway to a career they love–on The Huffington Post and GettingSmart.com. This campaign about reimagining secondary and postsecondary education and career skills will explore the new generation building a global economy and experiences that are impact driven and entrepreneurial. For more on GenDIY:
Seeking Adventure with Purpose, Gaining Trust and Support
By Michael Krakower, UnCollege Alumnus
---
Stay in-the-know with all things EdTech and innovations in learning by signing up to receive the weekly Smart Update.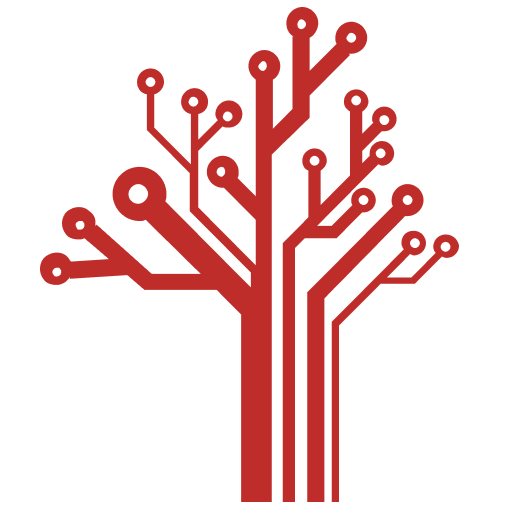 Getting Smart loves its varied and ranging staff of guest contributors. From edleaders, educators and students to business leaders, tech experts and researchers we are committed to finding diverse voices that highlight the cutting edge of learning.