Seeing is More Than Believing in Teacher PD
By Diane Lauer
A version of this article originally appeared in Scholastic Administrator.
Consider these facts:
A national survey from Scholastic reveals eight of ten teachers say they need more quality professional development to be successful.
TNTP estimates that teachers spend the equivalent of 19 school days per year on training activities.
A national report on professional learning found fewer than 50% of teachers rated their professional development as useful.
By my calculations, that's an astronomical amount of time spent on potentially fruitless activities! Furthermore, it leaves the education system with an urgent problem—districts need to provide effective, collaborative professional development (PD) that supports teachers through the implementation stages and addresses the specific obstacles to changing classroom practice.
Massive investments in daylong, sit-and-get workshops or "one size fits all" after-school lectures that require little more than passive participation will not change teacher practice. We differentiate and personalize learning for students, so why not for teachers?
Here at St. Vrain Valley, we are.
Our district serves 32,000 students in seven towns northwest of Denver, and we've augmented our professional learning program with what we think is becoming the gold standard for improving teacher practice: personalized collaboration and differentiation via an online video-coaching platform for classroom observation. It's augmenting our one-on-one coaching and collaborative study teams, and we're seeing great results.
Catching Ourselves on (Candid!) Camera
The addition of the Edthena video observation protocol in districts like ours is helping to make professional learning simple and personalized.
St. Vrain teachers using the platform analyze their instructional practice through a recorded video taken from their iPad minis (although a flip camera, computer, tablet or smartphone would work just as well). With just a few clicks, they upload videos of their own classroom instruction and securely share them with their coaches or colleagues who provide time-stamped comments.
This practice has accelerated the rate at which our teachers implement differentiated changes to improve their craft, because they can now upload videos of classroom instruction directly from their mobile devices using the platform's iOS app. In the same way that athletes learn from reviewing game tape footage, our teachers can analyze their unique teaching practice and notice changes in their practice over time.
Developed by a former science teacher and principal, the platform delivers on the full promise of how video can be used to drive individualized teacher learning. It's helping our schools across the district implement video observation in a variety of scenarios including teacher induction, teacher mentoring, professional learning communities and peer observation.
Power is Personalized in Pictures
Learning is collaborative, and learning to improve teaching is no exception. By offering teachers authentic collaboration, our PD program is helping to foster ideas about how to teach concepts in new and engaging ways.
But we know it's hard to bring a group of adults into a classroom at the same time to observe and learn from real classroom practice. This platform solves this problem for our teachers and their coaches.
It instantly makes abstract theory concrete. It also offers our teachers the opportunity for pure, personal reflection because they can see themselves in action, acknowledging their strengths and identifying areas where they need to grow. And watching others can be just as beneficial.
With this observation platform, we now have access to the complete library of Measuring Effective Teaching Extension videos. The METX library, funded by the Bill & Melinda Gates Foundation, is one of the largest video collections of classroom practice, with more than 2,100 recorded lessons.
By accessing the METX videos inside the platform, our teachers and coaches can interact with and analyze the teaching videos using the platform's commenting tools. While watching a video, it's possible to add comments, just as with their own personal videos. Comments can also be linked to any teaching framework, again offering a highly personalized and differentiated approach, no matter what professional metrics are being measured by a school or district.
As I've expressed to my team, there is power in pictures–or in this case, video. When our coaches and teachers connect face-to-face, the teachers are primed for deep conversations that incorporate concrete examples such as using higher level questioning, moving fluently around the classroom or scaffolding instruction for English language learners. And that's beneficial for both veteran teachers and new hires.
One of our coaches used the time-stamped video to focus on the teacher's classroom management technique, specifically the transition time between the ringing of the class bell and the moment that learners actually got to work. Together, they used the video to capture evidence of student behavior, and then they used the time-stamping feature in Edthena to measure it. Together, the coach and the teacher worked to increase classroom instructional time and illuminate what student engagement looks like.
We also documented a case in which a teacher's reflection after a classroom observation raised questions about her ratio of positive interactions with students. She thought she was providing a high ratio of positive interactions, but she couldn't recall concrete examples. So the coach invited the teacher to video her instruction and note the positive engagements on her own. Even before the coach returned the following week, the teacher set a goal for herself of a 5:1 ratio—five positive student interactions each day for every negative one—and began changing her practice. There's power in seeing live video action.
The fact that the online video coaching accelerated the pace of the PD cycle even before the coach returned to the classroom was an important discovery for our coaches. Our teachers no longer had to wait until the next scheduled coaching conversation to reflect or plan a new goal.
Keep in mind, the classroom observation platform also helps us organize and manage the entire PD process… and not just video observations. The platform is flexible enough to allow us to set the timeline for the learning cycles and the standards to be measured against,and our teachers can also share non-video artifacts like lesson plans.
Results Reign
Ours is one of nine exemplar districts designated by the U.S. Department of Education to be "Future Ready," and the integration of this video coaching platform has become an extension of our initiative to embolden our teachers through multidimensional, differentiated and personalized learning. And here's why.
Decades of research have confirmed three things:
When you contemplate the possibility of video-based teacher PD for this year or beyond, keep in mind that this option empowers teachers and accelerates their professional growth, personally. It leverages differentiated, participant-driven professional sharing via 21st-century technologies that specifically allow educators to curate, create and collaborate among themselves quickly and conveniently on the things that matter to them personally.
We are on the cusp of a transformation in professional development. As instructional leaders we are uniquely positioned to capture today's teaching using technology as a means to provide rich self-generated and peer-to-peer learning, minus the constraints of time and distance. If we want differentiated and personalized learning for our professional growth, it's time to let the full power of video reign. Here is a video sharing more about our experience:

For more, see:
Diane Lauer is the executive director of professional development and assessment at St. Vrain Valley School District in Colorado. Follow her on Twitter: @MrsLauer.
---
Stay in-the-know with all things EdTech and innovations in learning by signing up to receive the weekly Smart Update. This post includes mentions of a Getting Smart partner. For a full list of partners, affiliate organizations and all other disclosures please see our Partner page.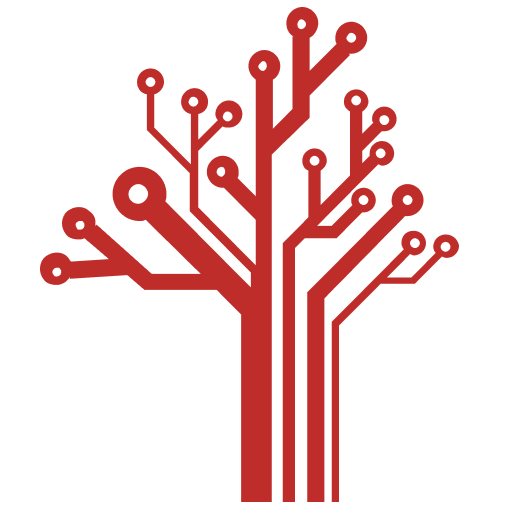 Getting Smart loves its varied and ranging staff of guest contributors. From edleaders, educators and students to business leaders, tech experts and researchers we are committed to finding diverse voices that highlight the cutting edge of learning.