From Hamilton to the Common Core: Rap is Changing Education
By Alex Rappaport
Back in 2005, I visited a 10th grade classroom in Brooklyn, New York to perform some educational rap songs. This was shortly after we launched Flocabulary, a learning tool that uses rap to teach everything from science to social studies to ELA in education. The songs we performed that day were designed to teach SAT-level vocabulary–squirrely words like "obsequious" and "sacrosanct."
The students had been listening to the songs for a few weeks ahead of our visit and we didn't know what to expect. Boos? Cheers? Indifference? But as the beat began to play, the students started to nod their heads. Some rapped along with the lyrics, and others jumped up and danced at their desks. Many of the students had the lyrics memorized and drowned us out on the choruses. It was a small classroom with no more than a dozen kids, but when we were all waving our hands, it felt like a rap show.
After the performance, a student walked up to me and said, "Mister, I used to study words in a perfunctory manner. Now I love words!"
My jaw dropped. Never in all my days had I heard that word used in a sentence (and I haven't since!). Yet here was a tenth grader confidently using it in conversation. And this wasn't a tenth grader at an elite private school–this was a student in a special-needs classroom in a low-income neighborhood of New York City. Now I love words, too.
A Few Lessons Learned
I learned two important lessons that day–lessons that have helped guide us as we've developed Flocabulary into an online learning platform used in more than 20,000 schools.
First, music is a powerful learning tool. Students in that classroom who had previously struggled to memorize the definition of one vocabulary word had learned and internalized dozens of words in a matter of weeks. Learning in this format came naturally to them, and there's a scientific basis for this. Studies by David Rubin and Wanda Wallace in the Journal of Experimental Psychology have shown that music enables memorization and recall, and forms long-lasting connections to academic content. In other words, music sticks in our heads.
Most rhymes fall into the category of things you don't even know you know: names, facts and numbers that are stored away in some special place in your brain, deep in your memory and yet accessible at the drop of a hat. Anyone who has turned on the radio and found themselves singing along with a song they haven't heard for 20 years can attest to this.
The other thing I learned that day is that when we respect students' interests and reflect them in our teaching practices, students feel like they belong in class, allowing more impactful learning to unfold. By cultivating these scholarly identities, we create sustainable bridges between students and academic content.
We've seen this idea come to life in the classroom time and time again. We recently visited students at a nearby elementary school in our hometown of Brooklyn, New York, who made comic strips and posters to illustrate words they'd learned in Flocabulary's "Word Up" vocabulary songs. A school in Georgia uses Flocabulary as inspiration every year in a student video creation competition; students are charged with making a Flocab-style music videos after researching a historical figure from the antebellum era in U.S. history. In Tennessee, a high school ESL teacher tasks groups of students to write their own rap songs to prepare for the WIDA test, an English language proficiency exam used by a number of states across the U.S.
These are just a few examples of how teachers are using Flocabulary as a springboard into creative, student-centered learning. This springboard is built on a foundation of authentic student engagement that stems from a simple fact: kids love music.
The student who used the word "perfunctory" told me he loved rap. When his passion was brought into the classroom, he instantly connected. Culturally-relevant teaching increases accessibility and engagement, which leads to much more than rote (perfunctory!) learning. It can ultimately lead to content mastery and ownership. Teaching with rap is about more than memorizing vocab words. It's about learning to love learning.
The Educational Rap Movement
Educational rap is having a major cultural moment. If you need proof, look no further than Broadway's hottest ticket Hamilton. It has influenced everything from the social studies curriculum to the ten dollar bill. As someone who has been working in this realm for more than a dozen years, I find this surge in popularity validating and hopeful. It shows how profoundly rap speaks to a diverse group of students on a cultural level, and how it's being embraced for educational purposes.
But more broadly, it has the potential to speak to all of us on a human level. We are fundamentally musical beings, and rap taps into one of our most ancient competencies to make learning accessible, engaging, relevant and fun.
Just don't be surprised if you catch a colleague rapping in the teachers' lounge.
For more, see:
Alex Rappaport is a co-founder and CEO of Flocabulary. Follow him on Twitter: @alexrappaport.
---
Stay in-the-know with all things EdTech and innovations in learning by signing up to receive the weekly Smart Update.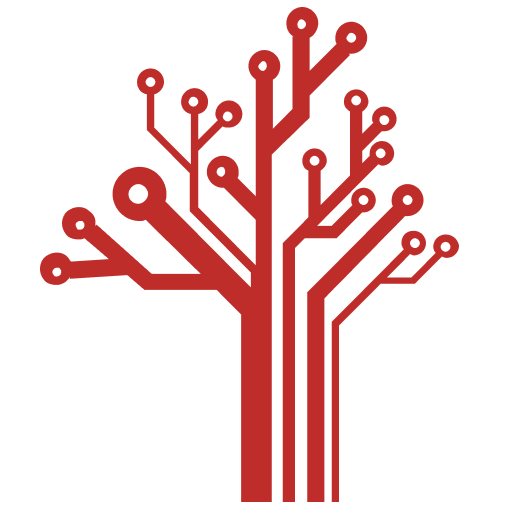 Getting Smart loves its varied and ranging staff of guest contributors. From edleaders, educators and students to business leaders, tech experts and researchers we are committed to finding diverse voices that highlight the cutting edge of learning.