Free College Abroad: Strategies for Student Success
By Jennifer Viemont
As a parent of two, thinking about the price of college stresses me out. I thought that my kids' options were limited to attending a somewhat affordable state school (which may or may not be a good fit), or figuring out how to come up to close to $50K a year for a private university.
Given that we don't have that sort of money laying around and would really prefer not to go into debt, I have always kept my ear to the ground for other options. Thus, I was excited to click on an article that appeared in my Facebook feed about free college in Germany.
After reading an article I found one day, I thought looking into the feasibility of international college options taught in English would be a fun weekend project. I had no idea how this topic would suck me in! I didn't anticipate that, in non-Anglophone countries, there are over 300 fully accredited schools offering well over 1,500 bachelor's programs taught in English. There are over 40 schools with English taught programs that offer tuition free programs–even to international students–and almost 400 programs are under $4000 per year.
Another key driver of cost is length of program. Most bachelor's degree programs in Europe take just three or three and a half years to complete. In the U.S., the trend is going in the opposite direction with over 60% of students taking longer than four years to complete a bachelor's degree.
Employability is also a good measure of whether this is a good investment to make. Many schools have stats on their sites about how long it took graduates to get jobs as well as how much they were making. Traits such as risk taking and the ability to succeed in unfamiliar circumstances help international graduates stand out in the job market. Further, international experiences are valued by employers in our global economy.
There is not a good single source of free and reliable information about these programs. Each country has an education site with different levels of user friendliness. Germany has a particularly good site as does France. If visiting the education site of every country does not appeal to you, Beyond the States offers membership to a searchable database of all the English conducted bachelor's degree programs in non-Anglophone Europe.
Over the past months, I've talked to many American students who have graduated from or are currently enrolled in bachelor's programs in Europe. We've talked a lot about the traits that make a successful student in Europe. Though these qualities are all distinct, I believe the combination is a crucial component for success as an international student in Europe.
1. Curiosity and Openness
The student needs to be curious about learning and enjoy being an active participant in the learning process. This should not indicate that the student has to have been a passionate high school student, but is more about their overall quality of intellectual and cultural curiosity.
I spoke to Hannah from New Jersey who attends school in the Netherlands. She noted that, while she was always an avid reader and enjoyed current events, she was not an enthusiastic learner in high school. Now she attends a University of Applied Science, so all her courses directly pertain to her program of study and she does not have many general education requirements. Focusing on her area of interest from the start has made her an engaged and successful college student.
The student also needs to be curious and open to other people's experiences, opinions and points of view. How can you cultivate this cultural curiosity?
Look at your peer group (and your parents' peer group). Do you or your parents know anyone whose family is from another country? Growing up, I had a friend whose family was from India. The house always had incredible food smells and I was intrigued by the Hindu shrine. I loved hearing her stories about her trips to India, and it's still on my short list of places to travel. Some people are afraid to ask about cultural differences, but it's absolutely okay as long as it's done in a respectful manner. 

See if there are any cultural festivals in your area. This is a great way to experience food and traditions of other cultures.  

Use the internet and books. I was recently re-reading Anne Frank in preparation for a trip to the Anne Frank House in Amsterdam. I was shocked at how many issues/thoughts/complaints my own 12-year-old American daughter has in common with  a 13-year-old German/Dutch girl in hiding from the Nazi's in the 1940s.  You may be surprised at how many commonalities you have with people who initially seem very different.
2. Desire for Independence
One aspect of needed independence relates to academic life. I don't know about you, but I alway hated busy work. My son experiences it in high school, but I was surprised at how much busy work college kids in the U.S. are expected to do.
In Europe, students are expected to do a lot of work on their own that is ungraded and not monitored by the professors. The work in between classes is done to prepare for the next class discussion as well as to prevent the need to "cram" for tests. Students I've met in Europe have said that they are more motivated to do this ungraded work since it usually related to their area of interest (most European schools don't have the gen-ed requirements we have in the US). Grades for classes are generally composed of just a few tests and/or projects.
I recognize that there are a lot of structures in American schools and society that do not give teens as many opportunities for independence, particularly if they don't live in an urban environment. The internet provides great ways to start learning the skills you will need.
For example, if you are unfamiliar with using public transportation, check out a European city metro map. Choose a few random points and figure out how you would get to each point. Once you have learned how to navigate the system in one city, you will be able to apply the same skills to navigating the system in the city you choose.
Students who have not already cultivated their independence can also succeed in Europe so long as they are excited by the possibilities and confident in their abilities.
3. Proactive and Willing to Ask for Help
Part of being independent is not only figuring out everything on your own, but knowing when and how to access the information you need. Most schools have an abundance of resources, but students must be proactive and seek them out.
Most schools also offer tutoring, language learning, help with residence permits and various programs to help with acclimation. If you aren't offered information about these programs and services, you will have to be willing to ask around to find it.
Though you are not receiving frequent grades, professors are available to give you feedback and assistance. In addition to appointments and office hours, some countries (like Denmark) have Friday bars where professors set out soft drinks, beers, etc. and socialize informally with students.
Housing is another area in which students need to be proactive about finding help. Very few schools guarantee housing. Some schools help students find housing; some just point students to different resources. Other students and the Erasmus Student Network (ESN) chapter can help students navigate this system. There are even Facebook pages that helps students locate housing, but these are resources that the student must locate and utilize. Start exploring when you are considering schools so that you can be prepared and hit the ground running when you are accepted and decide on a school.
The benefits of earning a degree in Europe are great. In addition to the financial benefits, this option can provide students with critical thinking skills, global experiences, language skills and greater job prospects. I truly believe this is a fantastic option for students who feel limited by aspects of U.S. higher education possibilities.
About "GenDIY"
eduInnovation and Getting Smart have partnered with The J.A. and Kathryn Albertson Family Foundation to produce a thought leadership campaign called Generation Do-It-Yourself (GenDIY)–how young people are hacking a pathway to a career they love–on The Huffington Post and GettingSmart.com. This campaign about reimagining secondary and postsecondary education and career skills will explore the new generation building a global economy and experiences that are impact driven and entrepreneurial.
For more on GenDIY:
Jennifer Viemont in the Founder of Beyond the States. You can follow her at @JViemont. 
---
Stay in-the-know with all things EdTech and innovations in learning by signing up to receive the weekly Smart Update. This post includes mentions of a Getting Smart partner. For a full list of partners, affiliate organizations and all other disclosures please see our Partner page.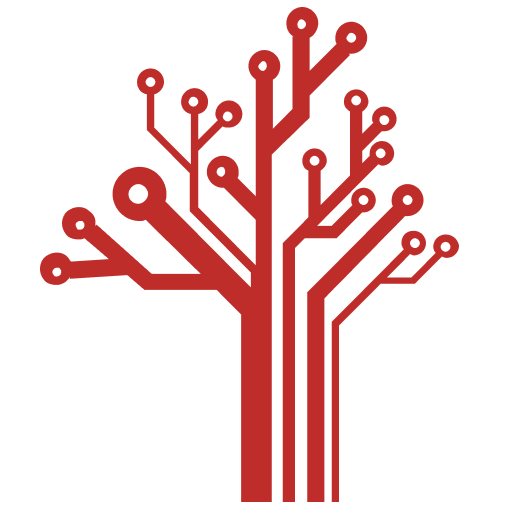 Getting Smart loves its varied and ranging staff of guest contributors. From edleaders, educators and students to business leaders, tech experts and researchers we are committed to finding diverse voices that highlight the cutting edge of learning.