Leveraging the Gap Year to Solve the World's Most Pressing Problems
By Andrea Wien
Opinions of the gap year vary widely depending on location, generation and occupation—some think it's the answer to our current educational hand wringing, while others view students who take gap years as lazy and unfocused. And while the gap year movement has made great strides in showcasing this time as a viable and worthwhile option for graduating high school seniors, it's still a long way off from being "mainstream."
That's unfortunate because the gap year is a proven way to kick start an important and often overlooked type of learning that extends beyond the classroom and out into the world at large. But let's take a step back and look at the bigger picture of what our society is up against:
In his TED Talk, author and speaker Mark Lindquist says the most uninformed decision we'll ever make is when we're forced to choose our college major.

Think about it: before we've even had to do our own laundry, we're expected to decide what we want to do every day for the rest of our lives. Seems a little backwards, doesn't it?
Today's college students are staring down mountains of student loan debt and crushing anxiety. To fully paint this scenario for you, consider that student loan debt now hovers at a staggering $1.2 trillion (an increase of 84% since the 2008 recession), and more than 50% of students surveyed in a recent American College Health Association study have experienced overwhelming anxiety in the last year, making academic success a challenge.
Once students graduate for university–which now takes nearly six years instead of four–they're facing a bleak job market where they may be under, or oftentimes, unemployed. Unfortunately, there's no knight in shining armor on the horizon. But that doesn't mean that examining the already available options can't offer some reprieve to the situation.
This is where the gap year comes in. Here is a podcast I recently recorded with Getting Smart explaining more about it:

What's The Gap Year All About?
Defined as structured and intentional time away from formalized education, the gap year is typically taken between high school graduation and the freshman year of college, though plenty of students also take gap time throughout their matriculating years.
Historically, the gap year has been viewed as a goof-off time; a mystical break that conjures up images of rowdy backpackers doing Jameson shots in an Irish pub until the wee hours of the morning. Now however, we're starting to realize the gap year can be so much more. Researchers Karl Haigler and Rae Nelson have found that well-planned gap time with a strong focus on self-reflection builds three core competencies that are often unseen in peers who went straight through to college.
Specifically, Haigler and Nelson say that these skills–supporting and cooperating, leading and deciding, and adapting and coping–are more prevalent in gap year students than in general student populations. This is also something that colleges around the country are starting to recognize anecdotally on campus.
Scott Leroy, Associate Director of Princeton's Bridge Year Program, says he's seen firsthand how a properly structured gap year can foster these traits:
These are all skills that correlate highly to being successful in college, but they're also skills that not every eighteen-year-old has, at least not in any large amount. You could describe them as skills that help students be more adaptable and more resilient.
Princeton is not the only university tuning in to how a gap year could help students excel. You may also be surprised to learn that Harvard has supported the gap year for forty years, going so far as to credit time off as a key driver in their high graduation rate. Like Princeton, UNC and Tufts have also instituted their own gap year programs, and colleges across the country from The Ohio State University to Florida State have now implemented transparent processes that allow students who've been accepted to defer admission in favor of a gap year.
Critics of the gap year often cite lack of drive to return to school after a gap year as a main reason students shouldn't take time off, but in fact, the opposite is true.
Students who take gap time more often than not come back with a renewed vigor in higher education.
Of the students who take a gap year, nine of ten return to school within six months of completing a gap year, and the research shows that they often outperform their peers in academic standing, party less and graduate faster.
Can The Gap Year's Benefits Extend Beyond College?
That's all fine and good, but what about after college? Can a gap year help in the workforce? The answer is a resounding yes. In an era when employers are looking for innovation and creativity to solve the world's most pressing issues, our current education system of rote memorization inside the same four walls isn't doing a great job of preparing students for primetime.
But the gap year, which combines elements of calculated risk-taking, global citizenry and exposure to unrelated experiences, could be exactly what's needed to problem solve. Did you know that exposure to unrelated experiences is the number one driver to creativity and innovation?
According to Harvard research, this is called "associating," and it's the number-one skill that separates innovators from non-creatives. In Iconoclast: A Neuroscientist Reveals How to Think Differently, author Gregory Berns writes, "To see things differently than other people, the most effective solution is to bombard the brain with things it has never encountered before."
Will a gap year completely wipe the slate clean and rewire education? Of course not. But for now, it's at least a step in the right direction toward creating a generation of people who highly value the learning that happens when we're living life rather than just reading about it.
How To Start Planning A Productive Gap Year:
Begin by making a list of your interests. Don't limit yourself during this process! If you've always loved marine life, or had an interest in Africa or art, add it to the list. You can worry about cutting things out later, but for now, the sky's the limit. This is your chance to dream up outrageous or totally improbable scenarios and experiences. Have fun with this step.
Once you have a list, it's time to research. There are a few good places to start, including the American Gap Association's website, or GoOverseas.com. You can also simply plug in "[your interest] + gap year" into Google and see what pops up. During this step, it's not about deciding exactly what your year will look like, but rather, seeing what's available and starting to get a feel for what might be possible. It's likely that during this process, you'll start to see a few themes rising to the top of your list, so pay attention to what types of opportunities you're drawn to.
Enlist some help. These days, there are plenty of knowledgeable gap year and independent educational counselors who can help you narrow down your options and plan a productive gap year. The Center for Interim Programs is a fantastic place to get in touch with–and they offer free 90-minute consultations to help you get started. You can also search for independent educational consultants at the Independent Educational Consultants Association website, though keep in mind not every consultant knows the ins-and-outs of how to plan and find gap year opportunities. Don't discount your own network, too. Think about your parent's friends, coworkers and your extended family. Does anyone know someone in a different country, or in an industry you're considering? Cast the net far and wide–chances are you'll be pleasantly surprised with what comes back to you.
eduInnovation and Getting Smart have partnered with The J.A. and Kathryn Albertson Family Foundation to produce a thought leadership campaign called Generation Do-It-Yourself (GenDIY)–how young people are hacking a pathway to a career they love–on The Huffington Post and GettingSmart.com. This campaign about reimagining secondary and postsecondary education and career skills will explore the new generation building a global economy and experiences that are impact driven and entrepreneurial. For more on GenDIY:
Andrea Wien is the author of Gap to Great: A Parent's Guide to the Gap Year and the founder of Gap to Great, the world's first global gap year community. Follow her on Twitter: @AndreaRenee.
---
Stay in-the-know with all things EdTech and innovations in learning by signing up to receive the weekly Smart Update. This post includes mentions of a Getting Smart partner. For a full list of partners, affiliate organizations and all other disclosures please see our Partner page.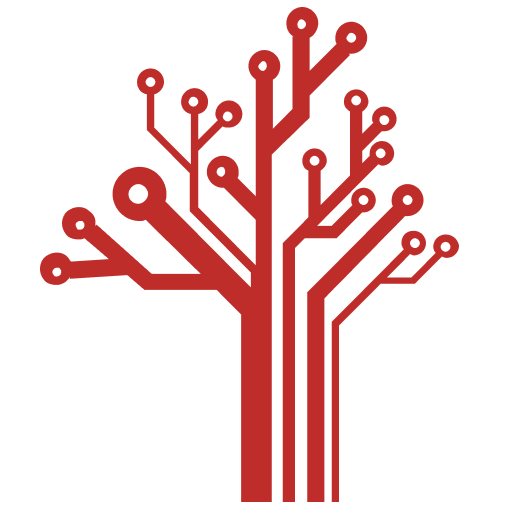 Getting Smart loves its varied and ranging staff of guest contributors. From edleaders, educators and students to business leaders, tech experts and researchers we are committed to finding diverse voices that highlight the cutting edge of learning.