Core Competencies to Master: Uncovering Your Leadership Potential
By David Pumarejo
When entering high school, I assumed that the most powerful leaders I would encounter along the way would be my teachers. Instead, I find myself surrounded by student leaders in my classes every single day. Our teachers are unique in that they hand over the class to be run by us, assigning new class leaders to guide discussions and hold the rest of the class accountable.
I am fortunate to be exposed to leadership styles of every kind at The Ron Rubin School for the Entrepreneur at Culver Academies. My exposure comes from being part of the Rubin Café Management Team; we run the gourmet coffee shop on Culver's campus. The experience allows me to witness firsthand various leadership styles: the silent leader, the vocal leader, the iron-fist leader, the nurturing leader–each having a place given the proper context where it should be applied. We are all different leaders that work as a well-functioning team because we are in an environment where we can learn by doing.


I often find myself challenged to be a DIY learner–leading my own path towards developing the skills today that I will apply to my life after my education. I recently discussed this idea with one of my peers from the management team, and we wanted to share the core competencies we rely on that could be helpful to other motivated learners:
Creativity. Even if you don't consider yourself particularly creative, you probably daydream or envision yourself in different situations, like a team captain, prom/king or queen, CEO, engineer or even a celebrity. It doesn't need to be realistic, just exercising your imagination helps you identify passions, come up with ideas and find answers that serve as a driving force.
The hardest part is freeing up your mind. It may seem lazy to let your mind wander; it might feel wasteful given all of the pressure on us in high school. But this kind of mindfulness helps relieve stress and increases your performance level. It's important to keep practicing: even allowing 10 minutes a day can help move your mind, especially during a workout or when listening to music.
It's also helpful to be passionate about changing your surroundings. An innovation doesn't have to be complex or brand new, sometimes you can make little modifications that cause a meaningful change. Find a mentor, a person who will give you advice, but at the same time give you freedom to make decisions.
Critical Thinking. Creativity is all about exploration, but critical thinking is a different skill: it involves analyzing options and choosing the best one. You need this ability, because plans don't always run smoothly. You may have to try a few different routes before you can get to a goal, so give yourself time to consider the outcome of each before deciding.
Which brings me to an inevitable point: you will probably fail, and that's OK. Failure doesn't mean that you lack talent, ability or made the wrong choice, it just means that there was a missing point of view or detail to your plan. When you think of failure in this way, it is easier to see it as part of the journey to finding the right path. Consider that Albert Einstein, Steve Jobs, J.K. Rowling and even Walt Disney experienced major failures on the road to success. Your failures lead to greater and stronger results.
I've been part of team failures that have led to major improvements. For example, one week we nearly ran out of supplies for The Rubin Café. My classmates and I, who are responsible for all aspects of the café, had to review our accounting, finance, operations and marketing processes. Failing made us fully think through scenarios, find the vulnerability and brainstorm plans B and C. We were able to develop a more efficient inventory management system, and what seemed like a disaster actually improved the way the business functioned. I consider these types of experiences amazing opportunities to learn from failures that occur in the real world, while still being in a safe environment.
Collaboration. It's not always easy to work with different people, because personalities and agendas can clash. But teamwork is one of the best ways to learn, and it's likely that you'll learn life skills in addition to the subject matter at hand.


Collaboration is worth it: working with different people gives you more ideas, different perspectives, strengths and weaknesses that help move projects forward. That's been my experience as part of the Rubin Café team: each member adds a different strength that improves the team in areas that are essential for the café. The truth is that, regardless of the goal or project, you are surrounded by people who have a great deal to teach you if you are open to learning.
Sure, there may be disagreements. I experience this a lot, since much of my school work is group-based. But differences of opinion, like failure, gives you an opportunity to take charge, practice listening, use empathy and unify people who have different goals. It may take a little creativity at times, but resolving conflict is a side benefit of collaboration that you can apply in almost every area of life.
Connections. Relationships matter, even as "teenagers." It's easy to get sucked into the "now "of being a student. Grades, social life and extracurricular commitments are a whirlwind, but the people you interact with along the way, your circle, are some of your greatest assets.
Classmates, teachers, mentors and your classmates' parents are connections that should not be missed. Take time to develop and maintain these relationships, because you never know when you may need to call on them to further your future business or make key introductions. I'm lucky that 20 percent of the students at my high school are international. Networking with students from all over the world with varying backgrounds, family businesses and connections has changed the way I perceive the world despite what the news says. I strongly believe that this will serve me later in life, wherever it takes me.
When it comes to making connections, it is best to spend time in person. Yes, our generation is known for being tech savvy and social media is our comfort zone, but being in the same room with a potential mentor or contact is important for relationship building. It really helps you get to know each other and focus on the topic being discussed. It also helps you strengthen interpersonal skills.
Part of identifying your passions, learning and carving your path comes down to the skills and values you use every day. For me, being passionate about everything I do, managing my time appropriately, creating a plan and using creativity, critical thinking, collaboration and connections, has given me a framework I feel confident can serve me both professionally and personally.
About "GenDIY"
eduInnovation and Getting Smart have partnered with The J.A. and Kathryn Albertson Family Foundation to produce a thought leadership campaign called Generation Do-It-Yourself (GenDIY)–how young people are hacking a pathway to a career they love–on The Huffington Post and GettingSmart.com. This campaign about reimagining secondary and postsecondary education and career skills will explore the new generation building a global economy and experiences that are impact driven and entrepreneurial. For more on GenDIY:
David Pumarejo is a senior in high school at Culver Academies. Follow Culver Academies on Twitter: @CulverAcademies.
---
Stay in-the-know with all things EdTech and innovations in learning by signing up to receive the weekly Smart Update.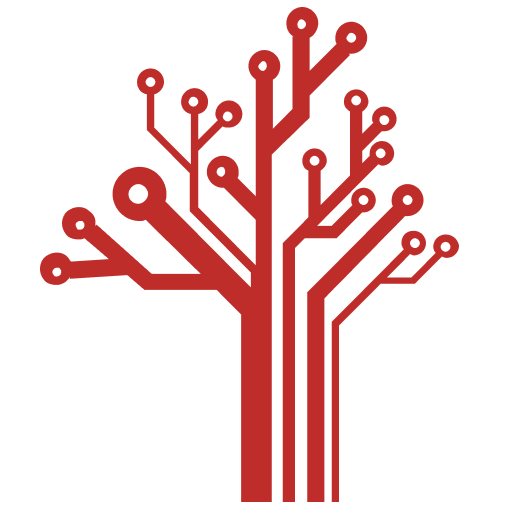 Getting Smart loves its varied and ranging staff of guest contributors. From edleaders, educators and students to business leaders, tech experts and researchers we are committed to finding diverse voices that highlight the cutting edge of learning.