Student to Creative Director: Why Learner Experience Matters
By Robyn Bagley 
Walk into our Learning Center on any given day and you will find the artwork of Ashley posted in various strategic locations. She is the designated artistic director for Student Leadership Council activities. Her artwork is clever and whimsical. She's definitely got talent. But it goes beyond that. Ashley has the drive and initiative to hack her own pathway to the career she loves. She is a GenDIY student.
Ashley came to Career Path High at the beginning of her Junior year. Up to that point in time she had always attended her neighborhood public schools. I wanted to better understand what motivates a successful, well adjusted student like Ashley to make an education lane change in the middle of her high school experience. I interviewed Ashley and asked her several questions.
Ashley's long-term goal is to become an Art Director. As she describes it, "An Art Director is someone who is in charge of unifying or bringing together the overall vision for a creative project. My dream would be to work for a large animation/special effects company and help create the magic that I have seen in movies and film growing up." Ashley has been eyeing a couple of specialized colleges in California and dreams of an internship with a company such as Pixar. My bet is her dream will come true.

Ashley has no trouble taking charge and unifying. In addition to her art talent, she is driven and goal-oriented and a natural leader. Her drive for excellence prevents her from taking a back seat. That's why she had no problem stepping up to run for Junior Class President.
She's always been involved at school. So what made a student like Ashley choose to trade in the trappings of a traditional public school for a mission driven early college charter? "I have always enjoyed being involved in school, whether it be drill team or different clubs, but I chose this model because I knew that it would get me to where I want to go. I am able to focus on preparing for the future instead of focusing on my social status."
By traditional education standards, Ashley seemingly had it all. Yet she wanted more from her high school experience. She told me, "I've never really gotten caught up in high school politics or the social ladder. I'm here to learn. High school for me is more about preparing for the future and working towards my overall goals."
What Ashley found in Career Path High's early college model was an opportunity for a more direct pathway to her goal of becoming an Art Director. "I decided to transfer from my traditional high school to Career Path High because upon discovering the Digital Media Design program I just knew that it was the perfect model for me."
She expressed that this model gives her the flexibility to start working towards her ultimate career goal without having to get stuck on a pathway predetermined for her, as was the case at her traditional high school. "I really enjoy that Career Path High allows and encourages me to chase after my dreams. Their model gives me the chance to work as far and as fast as I need to in order to accomplish all of my plans. The teachers and administration are focused on my learning style, my personal growth and my plans for education." Ashley saw an opportunity to reimagine her education and she took it.

The Career Path High model is designed to empower GenDIY students like Ashley over their learning experience, so I asked Ashley about this. Her journey at Career Path High has taught her things about herself that she did not know–valuable skills and insights that will not only help her to excel in her future career but also better inform her career choice. Personal responsibility, time management and taking initiative are at the top of her list of empowering skills gained.
"I have learned through this experience that I have a lot more self discipline than I had originally thought. I'm given the freedom to set my own schedule and I've learned the importance of sticking to it. To really take control over your own pathway you need to ask questions. By branching out and networking with new people, not only will new opportunities arise but you will have a hands-on experience in your chosen field of study. This has helped me discover whether or not I am actually on the right career path."
Unconventional journeys require courage, which Ashley has characterized as "being willing to take a leap of faith." For students considering a non-traditional school, she shares, "It was definitely a little weird because I was taking an approach to school that I have never taken before. I would just say that you need be willing to try new things because that's the only way you can grow." Her advice is, "In order to take control over your own pathway you need to really be invested."
Options are important to the GenDIY student. Ashley's leap of faith is translating into a giant leap ahead of the limited progress she would have made towards her career goals had she remained in her traditional school. "Career Path High helps me meet my goals by giving me the flexibility to finish my high school education while also receiving my certification in Digital Media Art and Technology. I am receiving a strong base and a hands-on experience that will place me at an advantage when I transition into my post secondary education plans."
Of course, I wanted to know how Ashley views herself. Does she consider herself a GenDIY student? Her response, "Absolutely! I consider myself a GenDIY student because I am trying something new. By branching outside my comfort zone and trying a different education model than the one I had been in for almost 11 years, I am taking control of my education!"
About "GenDIY"
eduInnovation and Getting Smart have partnered with The J.A. and Kathryn Albertson Family Foundation to produce a thought leadership campaign called Generation Do-It-Yourself (GenDIY)–how young people are hacking a pathway to a career they love–on The Huffington Post and GettingSmart.com. This campaign about reimagining secondary and postsecondary education and career skills will explore the new generation building a global economy and experiences that are impact driven and entrepreneurial. For more on GenDIY:
Robyn Bagley is a Director at Career Path High. Follow her on Twitter: @gallagherrobyn.
---
Stay in-the-know with all things EdTech and innovations in learning by signing up to receive the weekly Smart Update. This post includes mentions of a Getting Smart partner. For a full list of partners, affiliate organizations and all other disclosures please see our Partner page.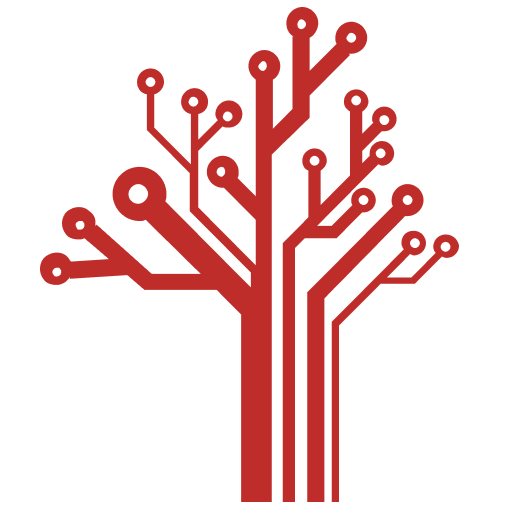 Getting Smart loves its varied and ranging staff of guest contributors. From edleaders, educators and students to business leaders, tech experts and researchers we are committed to finding diverse voices that highlight the cutting edge of learning.