3 Key Ways to Inspire Student Engagement and Motivation
By: Kim Smith
Jasmine Lawrence isn't investing in her career–she's investing in her future.
Even though she just in her 20s, she's already started a successful beauty and hair care product line and is a recent computer science grad working on the Xbox team at Microsoft. Jasmine is not leaving her future in the hands of others; she's building her future herself by using entrepreneurial skills she learned in high school.
"Learning how to have an entrepreneurial mindset was key for me," Lawrence said. "It taught me that my future was up to me and I could shape it by learning to recognize opportunity, take smart risks, and be persistent and flexible."
The entrepreneurial mindset Jasmine learned is a well-researched way of thinking and approaching obstacles and opportunities. It includes several learnable skills such as how to be comfortable with smart risk, and how to adapt, collaborate, and persist through adversity. There's a reason many people in business and academia alike refer to that collective set as workforce skills–they are the skills people will need this century in order to compete in the job market.
More and more, young students and young workers like Jasmine will have to rely on these entrepreneurship skills to create and manage their own career opportunities. Essentially, they will have to learn to become their own "do it yourself," self-reliant practitioners proficient in a variety of skills and settings.
We can do more than help them–we can teach them the tools to help themselves. We can teach them how to be innovative, creative and collaborative through entrepreneurship.
Research has shown that young people who learn the entrepreneurial mindset are more self-reliant overall, do better in school, and are more goal-oriented in their career and life. Once you activate a person's entrepreneurial mindset, it's the ultimate, portable "do it yourself" tool.
By activating the mindset, I don't necessarily mean that scores of young people should be taught to launch their own businesses. Entrepreneurship is mostly about learning how to find your own way, and applying what you know in order to be successful. And we can activate this mindset–the entrepreneurial mindset–in young people. At the Network for Teaching Entrepreneurship, we've been doing that for more than 27 years.
In more than twenty-five years of teaching the entrepreneurial mindset, we've been able to hone in on a few key pillars of inspiring student engagement and motivation:
Teach the Mindset
Because the goal of entrepreneurship education isn't necessarily business creation, the best entrepreneurship education programs teach the mindset directly. Activities and lessons are linked directly and openly to relevant workplace skills. Students are challenged to collaborate, ideate and solve problems on a continual basis. Success is measured in both concept mastery and project completion and presentation.
Make it Project-based
Our entrepreneurship courses focus on the creation and presentation of a business plan focused on a concept for a product or service. The course is 100% student-centered, because it is focused on the student's idea. Throughout the project, students engage many dimensions of entrepreneurial skills. By focusing on the end goal of completing the plan and pitching in competition, students learn how to work towards an end goal. Through project work, students learn the real value of investing in their work and even the power of smart shortcuts and efficiencies.
Make it Experiential
Owning your future is an active endeavor. We don't teach concepts by lecture, reading and testing–we teach by "doing." Students learn the mindset concepts through hands-on experiences. They create, they sell, they speak to their classmates and potential customers, they build prototypes and calculate market shares of their products.
With authentic learning, there is little substitute for the type of outcome-based, hands-on classroom experience that emphasizes skills such as flexibility, creativity, and persistence. Young people get it. They know these skills are the keys to their futures. Often, they see the connection themselves – and more clearly than academics do.
Mijin Ha is a senior English major at Rice University. In a story about universities investing in entrepreneurship programs, she told the New York Times:
"To be honest, our generation is no longer interested in doing one thing for the rest of our lives…Our generation is interested in learning different things, and if the environment does not provide it, we want to jump out and take a risk."
Today's and tomorrow's workers have to be comfortable taking a risk and creating their own opportunities.
By teaching the entrepreneurial mindset, we can arm students with the skills they will need not just to navigate this new, uneasy economy, but to conquer it.
About "GenDIY"
eduInnovation and Getting Smart have partnered with The J.A. and Kathryn Albertson Family Foundation to produce a thought leadership campaign called Generation Do-It-Yourself (GenDIY)– how young people are hacking a pathway to a career they love – on The Huffington Post andGettingSmart.com. This campaign about reimagining secondary and postsecondary education and career skills will explore the new generation building a global economy and experiences that are impact driven and entrepreneurial. For more on GenDIY, see:
Kim Smith is SVP, Programs and Research at the Network For Teaching Entrepreneurship (NFTE). Follow them on Twitter: @NFTE.
---
Stay in-the-know with all things EdTech and innovations in learning by signing up to receive the weekly Smart Update. This post includes mentions of a Getting Smart partner. For a full list of partners, affiliate organizations and all other disclosures please see our Partner page.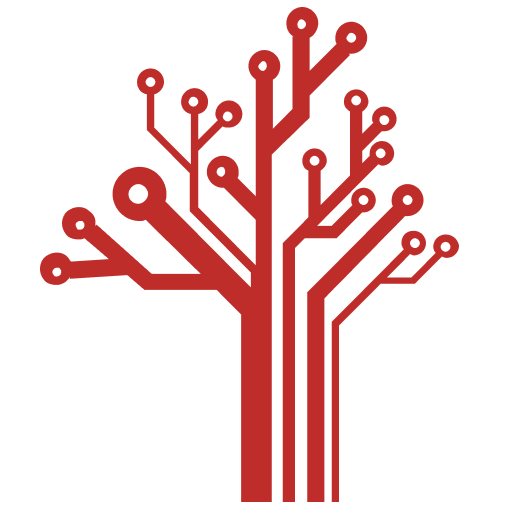 Getting Smart loves its varied and ranging staff of guest contributors. From edleaders, educators and students to business leaders, tech experts and researchers we are committed to finding diverse voices that highlight the cutting edge of learning.