Next Generation DIY in Career and Technical Education
By Andy Hepburn
Traditionally, Career and Technical Education (CTE) programs attract students who seek to align their learning style and interests with real world applications.
So in many ways, this area of education shares many of the elements of DIY education. It includes non-traditional learning, student voice/choice and different definitions of success.
However, these traditional models of career and technical education, long minimized by the steady march toward the one-size-fits-all college placement educational initiatives, are being reimagined for the Generation DIY student.
The relevance of learning, as the foundation for the development of the essential knowledge, skills and aptitudes that are directly aligned to careers, lies at the heart of the next generation of Career and Technical Education. Pathways that blend the boundaries of where high school ends, and postsecondary and careers begin, attract the student who seeks opportunities that directly align to their learning style and passion.
Work-based learning in a range of forms from co-ops, internships and formal apprenticeship solutions, provide powerful learning practices that engage the learner and minimize the inefficiencies in seat time, credit and brick-and-mortar models of education. Personalization of learning aligned to both formal degrees and stackable industry certificates organize the learning into shorter feedback loops that accelerate education and produce outcomes that are directly connected to careers. These elements provide relevant learning experiences for students and outcomes that are not the traditional definition of success.
For example, Student A is a struggling learner in a traditional high school environment, has the ability to adapt to the traditional expectations, but finds it difficult to remain engaged with the learning. The result is a lack of value in the traditional exercises of study, test and repeat. Interest in learning by doing, and a high level of desire to "get started" with something that has a relevant value, will make the difference for Student A.
Enrollment in a next generation CTE program like the one offered by GPS Education Partners provides a successful pathway with uniquely different outcomes. Upon completion, Student A has completed all the requirements for his/her high school diploma, gained hands-on training in the manufacturing field, and has employment history that includes up to three years of work experience, a technical certificate or degree from a two-year educational institution, and several industry certifications.
More importantly, they have experienced how to be successful in the workplace, navigated and mastered essential employment skills, life skills and the emotional maturity to succeed not just in further schooling, but in a career. Finally, waiting at the conclusion of this learning pathway is a career that would otherwise not be available for two more years through traditional learning pathways, without incurring the debt and costs of the traditional approach. Priceless!
Defining one's success, organizing one's learning toward that success, and realizing the value of one's effort and impact can change the way students in high school connect with technical career pathways, and can develop the next generation of workforce leaders who will drive economic success of American businesses.


Meet GPS Alum Tristan Heitkemper
Tristan Heitkemper joined GPS Education Partners in 2013. Prior to joining, Tristan was experiencing the life of a traditional high school student–a life that didn't suit him. He recalls sitting in classes every day and being disinterested in the subjects, the work and the overall standard structure of high school. No matter how hard he tried to fit in, pay attention and complete his homework, he still was disengaged and produced bad grades. So like many students in Tristan's situation, he gave up.
Fortunately, he had friends that knew his struggle and knew of a program that could help. One of his friends through church, and the general manager of BPM, Inc., a GPS business partner, told Tristan about GPS. A self-proclaimed hands-on learner who likes manufacturing, Tristan had no doubt that he and GPS were the perfect match.
Tristan became a GPS student and immediately took to an education geared toward immersive, work-based learning. He was now able to excel in the classroom and the workplace, and credits GPS for helping him receive his high school diploma. The small class sizes, personalized attention, and family atmosphere that Tristan experienced through the GPS program placed him on a pathway to success.
The aspiring IT director graduated from high school and the GPS program in 2015. Tristan was offered a job before graduation by GPS business partner UTC Aerospace Systems. Now his days are consumed with building luxury aircraft seats that cost anywhere from $15,000 to $25,000 per unit. He finds the work very exciting, and relishes in what he calls the great benefits and rewards package the company offered him, along with the many opportunities for advancement.
The next stop on Tristan's journey is college, a goal he set for himself only after joining GPS. He explains that without GPS, he would not be as successful as he is today, or be considering a postsecondary education. The momentum Tristan gained nearly three years ago when he joined GPS continues to grow in his life as he takes it to the next level.
Tristan is a great example of how DIY and Career and Technical Education can positively change the course of a student's life.
About "GenDIY"
eduInnovation and Getting Smart have partnered with The J.A. and Kathryn Albertson Family Foundation to produce a thought leadership campaign called Generation Do-It-Yourself (GenDIY)–how young people are hacking a pathway to a career they love–on The Huffington Post and GettingSmart.com. This campaign about reimagining secondary and postsecondary education and career skills will explore the new generation building a global economy and experiences that are impact driven and entrepreneurial. For more on GenDIY:
Andy Hepburn is Chief Innovation Officer and Program Director at GPS Education Partners. Follow them on Twitter: @GPSEdPartners.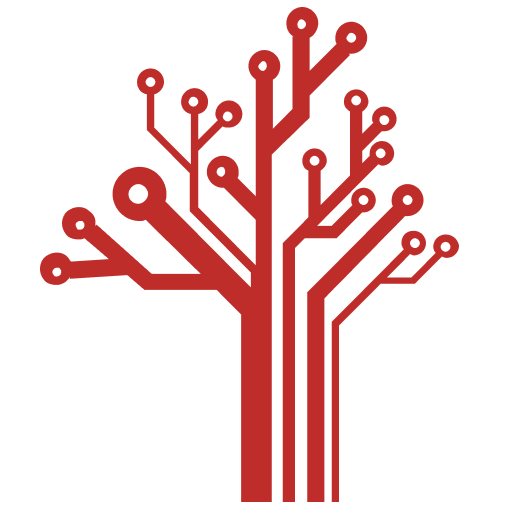 Getting Smart loves its varied and ranging staff of guest contributors. From edleaders, educators and students to business leaders, tech experts and researchers we are committed to finding diverse voices that highlight the cutting edge of learning.