Rising to the Challenge: Digital Tools, Rigorous Curriculum Key to ELL Success
By Jane Swift
More than five million strong, English Language Learners (ELL) are the fastest growing student demographic in U.S. schools. The growth of ELLs, including wildly unpredictable enrollment swings experienced by districts across the country, has become a major challenge for our public education system.
Not only does ELL growth strain school budgets, but the lack of proper resources and effective strategies for ELL instruction has also prevented thousands of ELLs from achieving academic success. Truancy and high dropout rates are all too common in some districts since many students feel disconnected from learning–not to mention disconnected from their new home communities as well.
In speaking with educators across the county over the last few years, I have heard about the challenges schools are facing with rising ELL populations and the growing achievement gap for non-native English speakers. Helping ELLs reach their full potential is one of the great educational challenges of our time.
We at Middlebury Interactive Languages decided to explore ways for our company to help meet this challenge. Middlebury Interactive has a long pedigree of excellence in world language instruction–one that stretches back 100 years to the founding of Middlebury College's Language Schools.
Rigorous curriculum and a strong focus on culture are the cornerstones of our approach to language acquisition. So we started thinking: what if we used the same model to create digital curriculum modules that challenge English learners through meaningful activities and authentic cultural materials?
Teaching a world language course is not the same as academic English language instruction of course, but the core instructional principles are consistent. We thought that ELLs would thrive when challenged beyond their current English speaking capabilities and would connect with the interactivity of the courses.
Essentially, we decided to do something new that really shouldn't be all that novel: treat ELLs like any other learners.
Our in-house academic team worked with outside ELL experts–including Dr. Jim Cummins of the University of Toronto–to develop the framework of the new curriculum. But, recognizing the programs needed to be effective in classrooms, we worked side-by-side with ELL teachers and school administrators in the Hartford Public Schools (HPS) to develop the curriculum and a pilot in 10 schools.
Over the first year of the program, we heard from the teachers about the culture change in the cohort of students enrolled in the 300-student pilot program. In a big shift from typical ELL attendance rates, students were almost universally showing up for class and were more attentive, engaged and ready to learn according to their teachers. What's more, parents of ELLs in the program started to take a deeper interest in the education of their children. HPS teachers said that parents' nights at the school, which historically only drew a couple of attendees, had become standing-room-only affairs. Additionally, many parents were very familiar with the schoolwork their children were completing.
Since we know that anecdotal accounts only tell part of the story, we commissioned a third-party assessment of our ELL courses to see if we could begin to quantify the benefits of the program. A third-party assessment of Middlebury Interactive Languages' ELL programs "discovered very favorable opinions of the program, including a common belief that it was very effective in helping students learn academic English and thrive in the school culture."
Specifically the assessment, conducted by the Johns Hopkins University Center for Research and Reform in Education (CRRE) over the 2014-2015 school year, showed that both students and teachers gravitated toward the culturally authentic videos, gamification and other digital activities embedded in the courses.
The impact on the schools' learning culture has been very positive. One teacher told the researchers that, "Students enjoy the lessons very much, to the point where they don't want to leave the class. The motivation has been positive in their academic growth." Another said that the students were becoming more independent and self-directed learners by taking "responsibility for their own learning."
The study also highlighted early progress on the LAS Links reading assessment, a key benchmark of ELL development. Students in the Middlebury Interactive program showed more progress on the LAS Links reading assessment than HPS students not enrolled in the pilot program. The study concluded that the Middlebury Interactive program has the "potential to strengthen the positive benchmark trend and show positive impacts on the LAS Links Benchmark Assessments."
Customized versions of the curriculum modules and professional development frameworks developed in Hartford are now being implemented in districts across the country, including in the Oakland Public Schools in California and the Lawrence Public Schools in Massachusetts. While it's early in the implementation in most of these new partnerships, we are hearing from the new districts positive reports that echo the feedback we received from Hartford.
The early success of this program and other innovative ways to boost ELL achievement can hopefully lead to better solutions and policy. It would also help if policymakers at the state and federal level started making ELL a bigger priority. There are measures before several state legislatures that would improve flexibility for districts and schools to create ELL programs that best fit their students' needs.
In addition, we should all support a growing movement to create a state-level Seal of Biliteracy to recognize mastery in more than one language by high school graduates. This seal started in California and recently has expanded to 14 other states, including New York and Texas. Non-native speakers who demonstrate advanced levels of proficiency in English and their native language would receive this award, as would any native English student who shows mastery of two languages. The seal helps create a shift in the way the education system views ELLs by recognizing them for their potential contribution to society as bilingual Americans–especially since the U.S. trails far behind the European Union and other economic competitors in the percentage of bilingual residents in the workforce.
Digital tools, when paired with strong curriculum and well-supported teachers (and sound public policy) have significant promise for closing the ELL achievement gap and putting more non-native English speakers on the path to success. Please visit middleburyinteractive.com for more information on our courses, to see a course demo and to read testimonials for our ELL programs.
This blog is part of the Supporting English Language Learners Series with support from The Bill & Melinda Gates Foundation. For more, stay tuned for the culminating podcast, infographic and publication.
For more, see:
Jane Swift is the CEO of Middlebury Interactive Languages and the former Governor of Massachusetts. Follow her on Twitter: @janeswift and @middinteractive.
---
Stay in-the-know with all things EdTech and innovations in learning by signing up to receive the weekly Smart Update. This post includes mentions of a Getting Smart partner. For a full list of partners, affiliate organizations and all other disclosures please see our Partner page.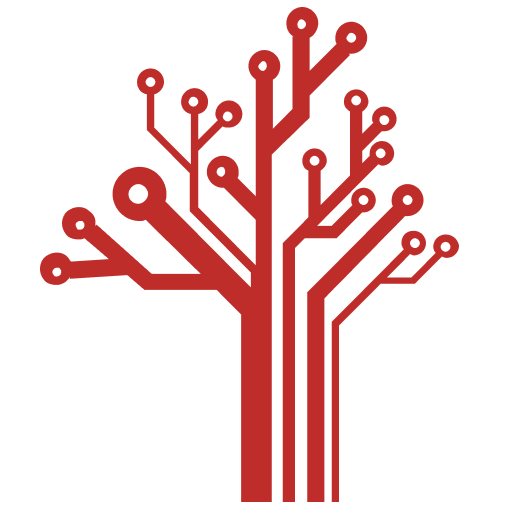 Getting Smart loves its varied and ranging staff of guest contributors. From edleaders, educators and students to business leaders, tech experts and researchers we are committed to finding diverse voices that highlight the cutting edge of learning.