Creative Strategies for Finding and Creating Internships
By Andrew Rothstein
In the United States, job forecasts indicate that more than 65% of all future employment opportunities will require candidates to have some postsecondary education whether it be a 4-year degree, master's degree, technical or job specific training.
While high school students are busy with assignments, exams and applications in today's fast-paced world, it has become crucial to provide access to education that is relevant to workforce needs to ensure that each and every young person is future ready.
Internships serve as the bridge between education and the working world, and these experiences allow students to apply the skills they learn in the classroom to real-world situations.
In turn, it is also crucial to motivate America's corporations to invest in the future of our students–the future of their workforces.
NAF works with prominent companies to align high school education with future workforce needs, in terms of developing diverse talent and providing students with the relevant knowledge, training, leadership and team building skills required to meet the demands of the global economy. This is accomplished when students have access to the most up-to-date industry specific curricula — approved by professionals in the field — to ensure that all materials are relevant and forward-thinking, as well as exposure to opportunities that allow for real-world application, through the support of a professional network and participation in work-based learning practices.
Work-based learning is designed as a continuum of experiences beginning with career awareness activities, progressing to career exploration activities, and culminating in career activities, including internships. In the 2014-15 school year, 7,053 internships were completed by NAF students.  


Students should also receive the soft skills training required for presenting themselves appropriately in a professional setting, such as having the chance to participate in activities including mock interviews and etiquette trainings, as well as receive expert advice on everything from how to "dress for success" to resume crafting–all which provide ample feedback and allow room for improvement and progress.
When students can understand the value in their coursework and see how it pertains to the working world–while building their network and learning from the experts–that is also when businesses succeed, and the return on investment becomes even richer. Additionally, it is so important for educators, mentors and business professionals to challenge students to think beyond the practical and focus on how their academic knowledge can benefit society as a whole.
When students experience how the world outside the classroom operates, they are introduced to different people and situations, and develop a worldview, compassion and empathy.
Those values are something that can never be taken away, and are influential in not only deciding a career path, but doing the work that can give back to the communities that helped shape their future.
NAF academies focus on one of five career themes: finance, hospitality & tourism, information technology, engineering and health sciences. Internships are provided by local businesses and give students the opportunity to build relationships with mentors and learn from successful adults who have been in their position.
New York's Lancaster High School Academy of Finance, a NAF distinguished academy near Buffalo, has achieved a 100% participation rate for internship completion since 2007. Students have secured placements at finance and insurance companies such as the Lancaster Depew Federal Credit Union.
Nobody knows better than University of Central Florida finance major, Amy Bonilla, that planning and focus are essential for remaining one step ahead in today's progressive society. An alumna of the Boone High School's NAF Academy of Finance in Orlando, Bonilla traveled over four hours back and forth each day to attend classes that prepared her with the tools and resources to jumpstart her career path.
In her experience, Bonilla learned key skills such as presenting in a professional setting, networking with the local business community, preparing an accurate budget, and crafting an impressive resume and elevator pitch–all critical for the job hunt and interview process. Additionally, she completed internships and participated with the IRS Volunteer Income Tax Assistance Site–all before her first semester as a college student. Her dedication, determination and NAF education were instrumental in landing her a position with Lenovo as a Finance Analyst in their Chicago office.
Persistence and networking paid off in the case of Tobi Graham, an Eastern Connecticut State University freshman and NAF Pathways Academy of Technology and Design (Hartford, CT) alumnus, who made a connection at a NAF event with the Vice President of Human Resources for AT&T, and by staying in touch, secured an internship for this summer. Tobi is participating in the Future Leaders Internship Experience (FLITE) program where he will learn from top professionals and be exposed to real-word situations, and credits his ability to develop key skills–such as interviewing, networking and presenting–that helped him land his dream job.
This elite program familiarizes top students with key roles across functions, allowing participants to explore career options, gain new perspectives and learn from AT&T's diverse leadership. He credits his NAF education as providing the communication skills and expertise he'll need to excel over the course of the internship.


Another way to provide more internships is through virtual opportunities–sure to be the trend of the future. Providing students with the ability to work from anywhere, especially in rural communities or those with limited access to transportation, NAF aims to provide equal opportunity to all students in gaining real-world experience through virtual internships. Pilot programs with companies like Verizon have been a way for students to fulfill their internship obligations online while still connecting to key individuals in the field.
Additionally, companies are looking for ways to offer virtual learning opportunities, such as Lenovo, who connected working professionals with students across the country during the first Lenovo in the Classroom Day. More than 50 employees visited NAF academies virtually and in person to talk about the importance of STEM skills and careers. Industry leaders such as KPMG and Capital One have also worked to incorporate problem-solving techniques into the mix, such as investing time and resources for all students to have alternatives when location and access to transportation becomes a challenge.
Some examples included providing funding that enabled high schools to arrange busing for students to travel to their internships or various work-based learning sessions, when their parents may be unavailable or time is limited. These creative solutions keep the students experience front of mind and remove any logistical obstacles, so that the focus is entirely on equal opportunity for all students, no matter if they hail from a suburban or more rural area.
It is crucial for corporate America to take the time to invest in the future of our students while they are still in high school and recognize the clear role they can play in making learning both relevant and inspiring, while also becoming active stakeholders in the education of our future leaders through meaningful and authentic engagement.
By hosting internship opportunities and offering the support of their networks, businesses can make a huge difference in the lives of students and set them up for success. When education and business work together, it is possible to close the skills gap and increase academic achievement with real world integration–allowing students and corporations alike to truly Be Future Ready.
About "GenDIY"
eduInnovation and Getting Smart have partnered with The J.A. and Kathryn Albertson Family Foundation to produce a thought leadership campaign called Generation Do-It-Yourself (GenDIY)–how young people are hacking a pathway to a career they love–on The Huffington Post and GettingSmart.com. This campaign about reimagining secondary and postsecondary education and career skills will explore the new generation building a global economy and experiences that are impact driven and entrepreneurial. For more on GenDIY:
Andrew Rothstein is senior vice president of programs at NAF. Follow them on Twitter: @NAFCareerAcads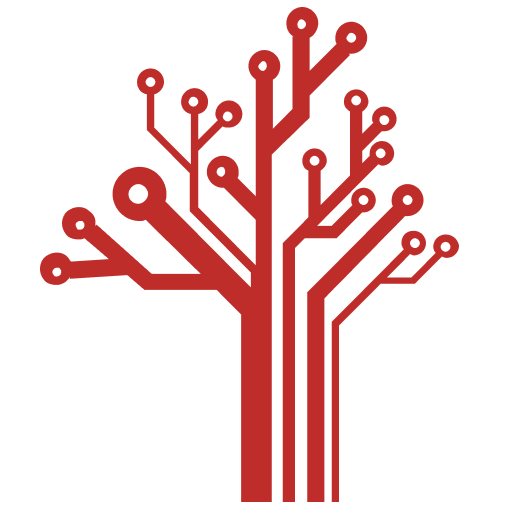 Getting Smart loves its varied and ranging staff of guest contributors. From edleaders, educators and students to business leaders, tech experts and researchers we are committed to finding diverse voices that highlight the cutting edge of learning.