What To Expect When You're Expecting…The Every Student Succeeds Act
By Samantha Tankersley
The Unexpected Bipartisan Deal
For eight years, Congress tried–and failed–to reauthorize the Elementary and Secondary Education Act (ESEA). Despite broad agreement on the need to overhaul key provisions of the law, there was little consensus on the exact solutions. A central element of the debate was defining a federal role that balanced state authority with protections for struggling students. By 2015 however, No Child Left Behind (NCLB) and the conditions the Administration placed on waivers from the law had grown incredibly unpopular on the left and the right.
Much to the surprise of the education world, in December 2015 President Obama signed into law the Every Student Succeeds Act (ESSA), the conference report to reauthorize the Elementary and Secondary Education Act (ESEA). It passed the House by a vote of 359 – 64 and the Senate by a vote of 85-12.
The strong bipartisan vote of support was generated by a compromise federal framework that substantially reduces the federal role and gives more authority to states and school systems while also maintaining accountability for the success of all students by preserving annual assessments and key reporting requirements.
An Uncertain First 18 Months
As you can see in the timeline below, Congress has given states a full 18-months to transition to ESSA (new accountability requirements and most new opportunities do not take effect until the 2017-18 school year). This transition period gives states a tremendous opportunity to use their new authority to adopt innovative approaches to accountability and promote state-determined policy priorities.
But states also face uncertainty from a number of sources:
Legal uncertainty. While ESSA returns a ton of authority to the states, that authority is not absolute. The legislation includes a number of unclear provisions that must be clarified through U.S. Department guidance or regulations.
Stretched state capacity. Most states must unwind their ESEA waivers and continue their transitions to new assessment systems, all while revising their accountability systems to meet new requirements and take advantage of new flexibility.
Presidential election. In case you haven't heard, a new President–and a new Secretary of Education–will assume office in January 2017. This new Administration will take over the implementation process, including the approval of new state accountability plans. Or, in a worst case scenario, they could change the regulations and the entire approval process.
Don't Panic: What States Can Do Now
State policymakers should not overreact–in fact, they have an incredible opportunity to advance bold reforms and new innovations.
As the timeline helps illustrate, states should not use the 2016 legislative session to make major changes to their accountability systems that may be out of compliance with ESSA before the U.S. Department of Education has issued crucial regulations interpreting the new law.
However, states should begin to plan around several important strands of work:
Build consensus for a thoughtful transition to a strengthened state education system. The 18-month implementation timeline gives states an opportunity to be thoughtful about their transition to the new law. States should: begin looking at data on what is/is not working under their current system; consult with national state level education reform groups as well as local education leaders; and build political will around rigorous and fair school accountability systems and other state-determined priorities.
Prepare for new accountability requirements and responsibilities. States should begin to think about how to use the new flexibility to improve accountability. For example, states ought to begin to consider which additional indicator of school quality or student success is most appropriate to include in their accountability systems. Many indicators and measures are important, but would be better included in the new school report cards instead of the systems that identify which schools need improvement.
Identify menu of school interventions. Perhaps the least discussed area of ESSA implement that will be the most challenging is identifying the interventions and supports for the low performing schools identified by state accountability systems. Under NCLB, states were prescribed a cascading set of federal consequences (including tutoring and school choice) for schools that failed to meet performance targets.
Under ESSA, those interventions are completely up to the state and districts. States should start to think about what interventions they want in their "turnaround toolbox" such as recovery school districts, turning over the management of a school to a high performing charter organization, creating an intensive reading intervention program, or using digital learning models to help improve student learning.
Lead with fewer, better tests. States have the opportunity to use federal funds to audit their assessment systems to identify unnecessary or duplicative tests. They can also experiment with new, more efficient assessment delivery options involving computer-adaptive assessments or rolling up interim assessments into a single result at the end of the year.
Prepare for new opportunities for innovation. States should start to identify the policy priorities they would like to support using their allotment of a new Student Support and Academic Enrichment block grant, which could equal up to $1.6 billion (depending on annual appropriations). These funds can be used to help accelerate state literacy, STEM, arts, or computer science programs.
They could also be used to help schools acquire the tools and connectivity to support personalized learning. The Weighted Student Funding pilot will provide up to 50 districts with the opportunity to advance student-centered funding reforms and create the proof points needed for future reauthorizations to include full funding portability supporting choice.
ExcelinEd Information and Resources on the Reauthorization of the Elementary and Secondary Education Act:
For more, see:
Samantha Tankersley serves as Policy Coordinator for The Foundation for Excellence in Education (ExcelinEd). Follow ExcelinEd on Twitter @ExcelinEd
---
Stay in-the-know with all things EdTech and innovations in learning by signing up to receive the weekly Smart Update. This post includes mentions of a Getting Smart partner. For a full list of partners, affiliate organizations and all other disclosures please see our Partner page.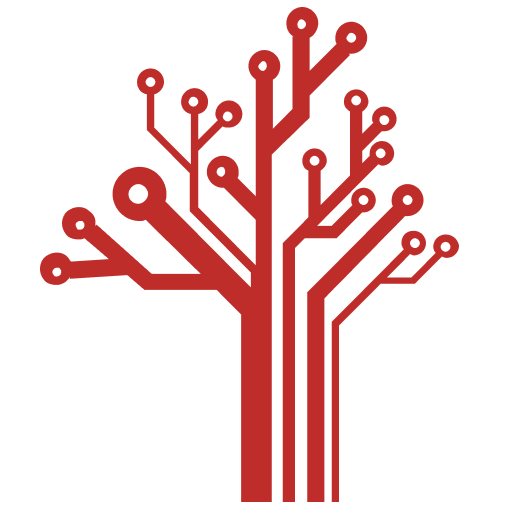 Getting Smart loves its varied and ranging staff of guest contributors. From edleaders, educators and students to business leaders, tech experts and researchers we are committed to finding diverse voices that highlight the cutting edge of learning.