5 Best Practices for Supporting Refugee ELL Students
By Sache Crouch
In the fall of 2014, Hawa sat in her English as a Second Language (ESL) classroom on her first day of school with confusion and fear all over her face. She had arrived in the U.S. two weeks prior with her family from a refugee camp in Kenya.
Hawa had never attended school. She did not speak English, nor did she understand American culture. Hawa did not smile. She did not make eye contact. She was 12 years old and placed in the sixth grade. My team and I quickly knew Hawa needed an individualized learning plan so that we would be able to meet her needs.
Each year, our ESL/English Language Learner (ELL) population in the United States is growing, including the number of refugees. Refugee students present a unique set of challenges. Most of them arrive with little to no formal schooling and lack basic school skills such as holding a pencil, writing their name or holding a book.
Educators must meet them where they are and give them the skills they need to become successful in American schools. Here are five best practices for supporting refugee ELL students:
1. Know your students' native language literacy
When students have developed literacy skills in their native language (L1), they tend to have higher success rates in the second language (L2). Research shows that literacy skills transfer from one language to another. The cognitive processes necessary for language acquisition (verbal working memory, perception, attention, problem-solving, affective processing) are believed to be similar across different languages, making them interrelated language-learning processes.
Refugee students are often not proficient in their native language, making their English language development delayed. These types of students are referred to as Students with Limited or Interrupted Formal Education (SLIFE).
As ESL teachers, we must remember that even though their learning curves are great, they have utilized survival and decision-making skills in an intense and traumatic environment. Development of supportive educational environments, intense focus on literacy and language instruction, flexible scheduling that includes newcomer classes and/or schools and instruction that promotes critical thinking and evaluation relevant to their lives and interests are a few things educators can do to develop English language skills.
2. Recognize learning a new language takes time
Scientific research shows that learning a language takes time, which is something that is not mentioned enough among the politicos of education. According to Stephen Krashen, there are five stages of second language acquisition. It is important to consider two distinct types of language skills.
Basic Interpersonal Communication Skills (BICS), the language needed to interact socially with people, require one to two years to develop while Cognitive Academic Language Proficiency Skills (CALPS), the skills required to perform on state/federal assessments, require five to seven years to develop. For refugee students, these time frames are increased due to their lack of literacy skills in their native language. These students also go through an acculturation process that affects their motivation and focus to learn.  While keeping all of this in mind about language acquisition, ESL teachers must be dedicated to displaying patience and understanding.
3. Teach language and culture
ESL teachers must teach refugee students English, and it is also imperative that they teach the culture of the United States and public education, while respecting the importance and role of their native languages and cultural practices. Many of these families have been living in refugee camps for years and have extremely different cultural practices. They often arrive here with little to no possessions. Many refugees also do not arrive with important documentation such as birth certificates, vaccination record, school records, etc.  
For example, in many African communities there is a lack of emphasis on actual birth dates and students do not know how old they are. They sometimes do not understand how to use our modern appliances such as the toilet, sink or stove. The foods we eat and the way we eat are very different. Many refugees have lived through serious trauma and horrific experiences. By teaching cultural norms, we can empower students to be ready to learn. It is our responsibility to teach academic skills and social/cultural skills with sensitivity to their culture and life stories as well.  
4. Support resettlement efforts and agencies
In Tennessee, World Relief is the agency in charge of accepting and establishing the refugee families. They are funded through the federal government (Office of Refugee Resettlement) and provide support to families for approximately six months. It is at this time that the federal government has decided that families should be "self-sufficient." Families should be able to navigate all facets of life – housing, employment, transportation, schooling, medical/health, English language.
This of course is close to impossible and the families still require support. Often this support comes from other refugee families in the community with longer periods of time in the U.S. and from their children's school, specifically the ESL teacher. We serve as advocates for the children and families and may act as a link to the rest of the faculty. We also connect these families to various community organizations that work to meet their needs.

5. Use best practices that work well for all ELLs
Our school uses blended learning practices. All students at our school have a device. Our students use Imagine Learning as a language intervention program which has good assessment and reporting tools for teachers. They use a variety of language websites as well as iMovie for projects and to monitor reading progress and fluency.
Additional more tactile strategies for ELLs include using visual aids, modeling and peer tutoring. Be dedicated to understanding the backgrounds of your students, their families and celebrate their cultures within the classroom.
The definition of a refugee is "a person who has been forced to leave their country in order to escape war, persecution or natural disaster." Refugees flee their country in order to survive and begin a new life in a new country. In the United States today, refugee resettlement has become a controversial issue with many states proposing resolutions to challenge the federal government's authority and close the door on resettlement.
I implore you to find information about your own state's stance on refugee resettlement and speak out against this discrimination.  For more on this, see: http://www.tnimmigrant.org.
Share Your ELL Ideas:
We are conducting an analysis of promising new tools and instructional strategies supporting English language learners and teachers. The culminating publication will feature strategies, tools, policies and supports for students and teachers in the field. We would like to hear from you about what works, so here are two ways you can participate in this series:
If you are interested in contributing your story and ideas, please create a guest blog in response to one of these

prompts, 

follow our

guest blogging procedures and submit it to

[email protected]

with the subject line "ELL."

To share your favorite ELL tool, tip or strategy on social media, please tweet us

@Getting_Smart

using the hashtag

#SupportELL.
This blog is part of the Supporting English Language Learners Series with support from The Bill & Melinda Gates Foundation. For more, stay tuned for the culminating podcast, infographic and publication.
For more see:
Sache Crouch is an ESL teacher for Shelby County Schools in Memphis, TN, with over 12 years of experience, including 2 years at an American school in Costa Rica. Connect with her on Twitter @SacheCrouch.
---
Stay in-the-know with all things EdTech and innovations in learning by signing up to receive the weekly Smart Update.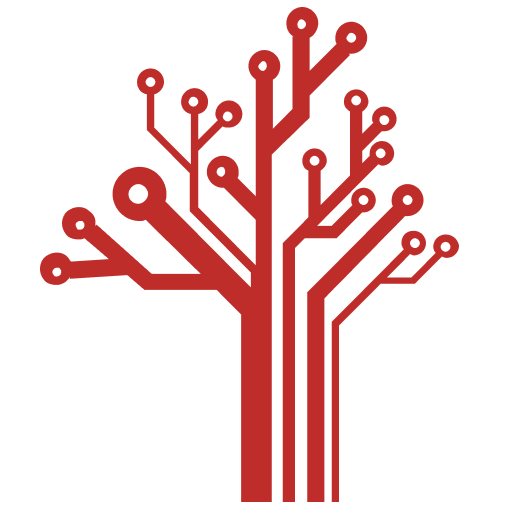 Getting Smart loves its varied and ranging staff of guest contributors. From edleaders, educators and students to business leaders, tech experts and researchers we are committed to finding diverse voices that highlight the cutting edge of learning.