Thinking Outside the Box: Leaving "Boxed Instruction" Behind
Tracey Hertzog
A few years ago, my principal at R.L. Stevenson Elementary School of the Arts came to me with a big idea. He was excited about a new way to design and implement standards aligned instruction and explained that we were going to be on the front lines of Literacy Design Collaborative (LDC).
This sounded intriguing, but at the same time foreign and daunting. However, I felt if there was something cutting edge out there that could help teachers and students, I needed to explore it. I had no idea what I had gotten myself into.
Shortly thereafter my principal, assistant principal and I headed to P. K. Yonge Research Lab in Gainesville, Florida, to learn more about LDC's curriculum design system. During our three days of training, we packed information into our brains until they literally hurt. Yet there was an excited energy among our group as we grappled with our task template, debated about how to build our instructional ladder and impatiently moved through the training like the Type A personalities we are.

A "Saving and Spending" module example created by Stevenson Elementary educators
To develop curriculum, you need to have the right entry point introduction. LDC's use of focus standards supports alignment between standards, instruction and results beginning with the development of an engaging task. It's not about using a "scripted curriculum" either. I am in control of text, the writing products, the scaffold and development of the "mini tasks." LDC's online design system allows me to organize what I want to teach in a sequential way—helping to build the thinking process from simple to complex by bridging reading to writing.
After the three day workshop and some additional training, I was 100% ready to implement LDC at my school. I experienced firsthand how LDC could support me in doing the work I want to do– designing powerful lessons to engage my students in complex thinking and authentic work. Which also meant it was time for me to train a very leery group of high performing teachers on how to build LDC modules.
Needless to say, they were excited and confused, and at times overwhelmed during our sessions. But my fellow educators want to help students grow and develop thoughts of their own based on real facts that are relevant to their lives. So they continued working hard, and eventually everyone was on board and ready to implement LDC schoolwide.
A Growth Mindset
For me, professional development is about having a growth mindset where I can attempt things that I have not done before, while simultaneously working within the structure of a curriculum design system like LDC. This has helped me develop a better roadmap for instruction and it increases students literacy along with improving their overall writing.  
The Stevenson administration fosters just that environment. They encourage teachers to take risks and work outside of our comfort zones–trying things, failing at times, but always learning. This truly made all of the difference for our professional development growth as we continued trying out the LDC platform.
Creating a LDC module also requires collaboration. Professional Learning Communities (PLCs) have been an integral part of our everyday work, but now we have an even more common purpose with a strict focus on instruction. We discuss, develop, create, mull over and then go back to the drawing board to perfect our instructional ladder so that greater meaning comes from how we teach and students learn at a deeper, more complex level.
So through the hard work of our teachers on individual learning and group collaboration, as well as our administration's continued support, here we are today—an LDC Demonstration School.

Tracey directs 5th graders in a Skype video debate on solar energy vs. hydro-power.
The Difference For Students
Today, I walk the halls and hear words coming from our elementary students such as: DEFEND, PROVE, CITE, THINK CRITICALLY and RESEARCH. Why are students using such terms? Because LDC saturates students with many types of text, both informational and narrative on a topic where it informs, so they are able to defend their ideas and convince others to see their way of thinking.
They are empowered to write passionately to support their thoughts, thereby making their arguments persuasive. I have found that I no longer have "cookie cutter instruction." On the contrary, everything is thought out as there is alignment of the standards to the task, to the mini-tasks and then to the end product.
LDC has not only heightened my professional learning, but it has opened my eyes to the fact that learning should be rich, meaningful and shared with others. Last year, we opened our doors to other educators so they could witness our students' level of engagement and interaction with each other as they wrestle with complex ideas.

Stevenson Elementary students volunteer to share their learning during LDC Demonstration Day
As a fifth grade teacher, I was blown away at the level of enthusiasm and eagerness students had while sharing their experiences with our guest. I vividly recall their excitement while describing a video streaming debate we held with another school around which energy source would best serve humankind in the future. I was impressed that they could articulate and, with detailed and persuasive knowledge, explain their reasoning. Now that is learning!
As I move forward, my aim is to take my team's modules through LDC's peer review process so that they can be used by many schools across the country. Personally, I have come to realize that this remarkable journey has enriched my teaching by focusing on my understanding of how "backward design planning" improves learning for my students.

This blog is part of a series brought to you by Literacy Design Collaborative. Sign up for your free account at coretools.ldc.org/login. For more, stay tuned in April for the final published Smart Bundle, Getting Smart on Teachers as Collaborative Curriculum Designers, and the accompanying podcast and infographic. You can also check out additional posts in the series here:
Tracey Hertzog teaches at R.L. Stevenson Elementary School of the Arts, part of Brevard Public Schools in Florida. Follow Brevard on Twitter @BrevardSchools.
---
Stay in-the-know with all things EdTech and innovations in learning by signing up to receive the weekly Smart Update. This post includes mentions of a Getting Smart partner. For a full list of partners, affiliate organizations and all other disclosures please see our Partner page.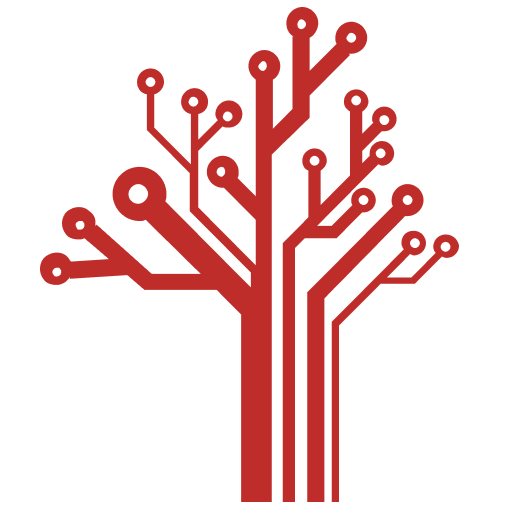 Getting Smart loves its varied and ranging staff of guest contributors. From edleaders, educators and students to business leaders, tech experts and researchers we are committed to finding diverse voices that highlight the cutting edge of learning.