4 Strategic Decisions to Take When Planning a Competency-Based Education Program
Paul Bowers
Competency-based education (CBE) is on the rise in higher education. With competency-based education, institutions can help students complete credentials in less time, at lower cost—with a focus on real-world learning that leads to greater employability. This versatile model benefits the student, the instructor, the institution and the economy.
Public Agenda, the policy group supporting the Competency-Based Education Network (C-BEN), estimates that there are as many as 500 higher education institutions considering or developing some form of CBE program. Eduventures reports there are more than 150 existing programs enrolling over 200,000 students and projections show that number could top 500,000 by 2020.
Managing the Move to CBE
CBE is complex, because of the shift away from the traditional building blocks of educational programs – time, classrooms, group-pacing, credit hours and semesters to name a few. And CBE is fraught with uncertainty because these shifts break boundaries established by regulation and accreditation, especially with respect to financial aid. Regulatory and accreditation policies are just beginning to catch up.
Pearson recently released a framework, the CBE Playbook that provides a guide to help educators seeking to develop CBE programs deal with the twin challenges of complexity and uncertainty and design approaches that fit into the particular constraints and context of unique institutions. The playbook provides a framework that outlines seven key work streams to focus planning efforts on essential details, processes and decisions, and to coordinate efforts across the whole institution – a necessary element for successful CBE program development.
The heart of a CBE program lies with defining and shaping competency claims – what skills and abilities students will master – into a systemic framework and then defining the precise assessments and measures that will be used to demonstrate mastery of each competency. But once the framework for competencies and assessments has been outlined, the next challenge is to craft an overall program model that addresses the details for how learners will progress through the program, how they will be supported, and how the institution will design processes that will integrate a new model into a traditional system. It is here that the complexity and uncertainty really take hold.
Four Strategic Decisions for Success
In the CBE Playbook, four strategic decisions for planning a CBE program are identified as the most essential starting points. The choices made in these four areas form the foundation for all of the other implementation details that will shape the success—or failure—of the program.
Program Management: What is the most appropriate organizational model for our CBE's program roles and responsibilities?
Program management defines roles and responsibilities for those involved in the program. The organizational model goes beyond simple roles and responsibilities. It often speaks to how the institution views the degree of constraint the CBE program has to fit into. Usually, fitting CBE into existing organizational models corresponds to a recognition of greater levels of constraint that the CBE approach has to live within. A lot depends here on factors such as institutional size, mission, and scope of adult/CBE program, scale of CBE program and executive vision and leadership.
There are four major program management models:
A departmental model

where the program is managed within the existing disciplinary unit

A coordinating management model

where the program is managed through a distance learning or adult education office

A separate business and academic

unit with budget and academic accountability,

A cross-institutional model

where the entire organization tends to be focused on alternative education models.
Program Design Approach: What approach will we take for how students complete the program?
The CBE model potentially changes educational delivery in two significant ways: time and place. At one end of the scale are programs that are entirely self-paced, where learning occurs apart from any classroom setting. Other program models are still bound to both classroom and seat-time measures of learning progress. Hybrid models combine aspects of both approaches.
The three main choices make when designing a program are:
   Classroom-based or self-paced

   Semester/term-based or non-term based

   Credit hour-based or direct assessment
These choices have significant implications for other aspects of the model, including tuition, student support, financial aid, and accreditation.
Accreditation and Financial Aid: What is our strategy for seeking accreditation and financial aid approval?
The overall strategy for accreditation and financial aid is closely related to the program's design. The U.S. Department of Education is concerned with preventing financial aid fraud, and most of the regulations governing financial awards and disbursements have been developed around traditional program delivery practices, term structures and definitions of student progress.
There are three potential strategic approaches to accreditation and financial aid:
   Credit hour-based or semester/term-based

   Direct assessment

   Blended
This decision is perhaps the most significant of the four because it determines the basis for accreditation approval and financial aid compliance. Direct assessment has the highest bar for compliance and the greatest uncertainty because the federal financial aid implications are still emerging here. The blended option refers to programs that seek to do only a part of the requirements in a CBE format, usually keeping CBE components to less than 50 percent of the total program. Staying below the 50 percent level avoids some of the requirements for accreditation and financial aid.
Program Strategy: How do we select or validate program choices for CBE development?
Program strategy takes into account the fact that CBE initiatives don't emerge in a vacuum; they usually arise from a particular need for a program area or degree. It is important to think about the program strategy by evaluating the appropriateness of providing a CBE program, and also considering which programs or degrees that might be offered in the future. It is also essential to consider what the development strategy will be and carefully evaluate market research. Leaders at higher education institutions still tend to overlook the importance of solid market research that evaluates both program supply and demand, along with basic research about the nature of the potential student population and the regional and local needs of employers.
Most CBE programs tend to focus on broad areas in disciplines that seemingly lend themselves to the approach, mostly at the associate and bachelor's degree levels. But there is growing interest in CBE certifications in healthcare, IT, and manufacturing. Recent data suggests that there is a potential explosion of these new programs on the horizon, so it may be difficult to gauge now what the supply side for CBE delivery will look like in the future. Nevertheless, it is essential to consider the potential program development strategy and carefully evaluate market research.
For more, check out:
Paul Bowers, manager of higher education consulting services at Pearson. Follow Pearson on Twitter, @PearsonNorthAm. 
---
Stay in-the-know with all things EdTech and innovations in learning by signing up to receive the weekly Smart Update. This post includes mentions of a Getting Smart partner. For a full list of partners, affiliate organizations and all other disclosures please see our Partner page.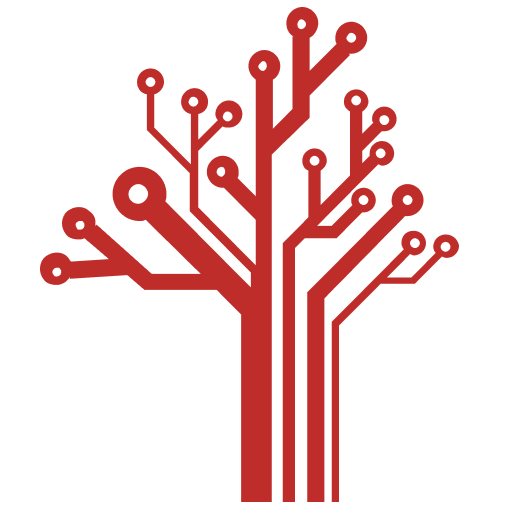 Getting Smart loves its varied and ranging staff of guest contributors. From edleaders, educators and students to business leaders, tech experts and researchers we are committed to finding diverse voices that highlight the cutting edge of learning.