Discover Your Motivation: How to Make a Career Out of Your Passion
Caitlin Coggeshall
As an eight year old I had my life planned out. I knew I was going to graduate high school, go to college, get my J.D., become a lawyer, get married, and live happily ever after. This is more or less what I perceived to be expected of me and I was prepared to make it happen. Growing up in a predominantly upper-middle class suburb of Seattle with two parents who had master's degrees and supported all of my passions and dreams not only shaped these perceived expectations, but also limited my understanding of any alternative path or definition of success.
Be open to change
In 2007 I graduated from high school in the top 10% of my class, and began college at the University of Washington (UW). Within my first year at UW, I realized I had absolutely no desire to become a lawyer. I realized I had absolutely no idea what truly interested me. And I was pretty terrified.
So, I took a step back and allowed myself to change my life plan. I, like many of my closest friends, grew up thinking that we were passionate about one thing, only to find out mid-way through making that thing happen that we were not in fact passionate about it at all. It is important to be open to change, because it is often in these times of change and uncertainty that you figure out what you are really passionate about and what drives you toward accomplishing your goals big and small, day in and day out.
Through the classes I was taking, I became interested in discussions of human rights, specifically the rights, or denial of rights, to women and girls. It appalled me (and still does) that in many countries around the world women and girls are denied many basic rights simply because they were born female.
Make time for self-reflection
Sitting on my bed one night at the end of junior year I was considering ideas for the topic of my senior thesis, and kept coming back to the issue of women's rights and gender inequality. I realized that this issue was something I was truly passionate about. As I sat thinking of the specific issue I wanted to address, I also began considering how I could address it in a meaningful way.
It wasn't until very recently that I really understood the importance of setting aside time for self-reflection. I have never been great at relaxing, and especially struggle with slowing down enough to sit quietly and think. But, I've learned that these times of reflection are vitally important to personal growth and happiness, and can happen in many ways. Some of my best thinking and reflecting happens while I work out. I have also found that taking five minutes after waking up or before going to bed to simply sit quietly is really helpful in helping me confirm that my actions are in alignment with my goals and that my goals are in alignment with my passion.
In those moments of reflection during my junior year, I realized that a college degree was not going to completely prepare me to enter the post-college world and positively impact the lives of women and girls. So, I applied to the Peace Corps. A year passed. I graduated, but I still didn't know where I was going. Summer started, and finally, at the end of June 2011 I got my assignment. Ukraine. I'll be honest I had no idea where Ukraine was. But I accepted. I knew if I wanted to be successful in empowering women and girls and changing the policies that negatively affect them, I needed to improve my capacity to affect this change. Peace Corps was my path to achieving this.
Be prepared to put in the effort and iterate
Peace Corps has a saying – "Peace Corps is the toughest job you'll ever love." I am certain that I rolled my eyes every time I heard someone say it, but it turned out to be absolutely true. The 27 months I spent in Ukraine were the most challenging months of my life. I had huge aspirations, both personally and professionally, as well as many expectations of what my time would be like.
For a while I felt sorry for myself.  I assessed my situation, made a list of short-term goals to help me integrate into my town, and figured out how to accomplish them. After finding a language tutor, doing hours of lesson planning, introducing myself to everyone I could, and meeting with a number of people at my school, I began to make a list of the long-term goals that would shape my service. This list changed as I got a better understanding of my community, the Ukrainian culture, and the needs of my town, but ultimately help me in creating success.


Setting short-term and long-term goals can help focus and prioritize a foreign and challenging journey. New situations always present obstacles and uncertainty, and if you're anything like me, you may occasionally consider quitting (after all it seems like the easy way out). But, setting goals provided me with short-term motivation to overcome these obstacles and long-term vision to remind me why I set the goals in the first place. One lesson I learned early on was to constantly revisit my goals. As I began to learn and grow personally and professionally I found that I needed to alter my goals in order to ensure my overall success and happiness.
Define your values and personal mission
My initial goals in joining the Peace Corps were to gain a better understanding of the issues affecting women around the world, and improve my capacity to affect change. It was through service opportunities that I became the director of a summer camp called Girls Leading Our World (GLOW), and was introduced to an American nonprofit called I AM THAT GIRL. Learning about the work of this organization, incorporating the lessons into my school lessons and GLOW curriculum, and taking a leadership role empowering women across Ukraine helped me realize the urgency of defining my values. I quickly understood that if I could not articulate my values and the values I looked for in my role models, I could not empower other women to define their values and become positive role models themselves.
After many iterations and a lot of self-reflection, I was able to create a list of ten personal values. They include: faith, conviction, integrity, empathy, humility, tenacity, passion, gratitude, patience, and, accountability. These goals informed the creation of my personal mission statement: I strive to always be guided by my sense of integrity, humility, and passion, and in doing so support opportunities for youth to develop their interests, skills, and abilities in order to realize their full potential as adults. This list of values and mission statement have guided me in the decisions I have made both as a Peace Corps Volunteer and in deciding what to do after Peace Corps.


When defining values and a personal mission, provide yourself with a path toward success. A mission provides you with a sense of purpose and clarity as you make choices, big and small. By knowing  values and allowing your mission to guide you, it's easier to make decisions that align with your goals and passions.
Since first writing my personal mission I have learned two lessons: 1) it will change over time – I revisit and revise mine as I accomplish major goals and achieve major milestones, and 2) it holds much more power when you share it – the more you share it, the more support you get in living it.  
Because of the decisions to deviate from the path I prescribed for myself, the time I took to reevaluate my career plans, and ultimately the experience I created as a Peace Corps Volunteer, I discovered my motivation, and identified how to make a career out of this passion. Don't get caught up in preconceived ideas of what success looks like. Instead reflect on and define what success looks like for you. Take time to understand what your core values are and define your mission. In doing this you are more likely to accomplish your goals and be satisfied with your accomplishments. No matter how much work it is along the way.

About "GenDIY"
eduInnovation and Getting Smart have partnered with The J.A. and Kathryn Albertson Family Foundation to produce a thought leadership campaign called Generation Do-It-Yourself (GenDIY)– how young people are hacking a pathway to a career they love – on The Huffington Post andGettingSmart.com. This campaign about reimagining secondary and postsecondary education and career skills will explore the new generation building a global economy and experiences that are impact driven and entrepreneurial. For more on GenDIY:
Caitlin Coggeshall is Graduate Student at the Evans School of Public Policy & Governance at the  University of Washington. Follow Caitlin on Twitter, @coggsmahal.
---
Stay in-the-know with all things EdTech and innovations in learning by signing up to receive the weekly Smart Update.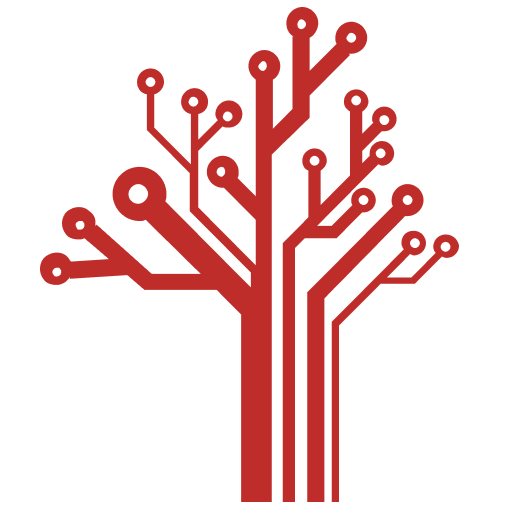 Getting Smart loves its varied and ranging staff of guest contributors. From edleaders, educators and students to business leaders, tech experts and researchers we are committed to finding diverse voices that highlight the cutting edge of learning.