How My Small-Town Texas School Created a World-Class Course Access Program
I grew up in a small town. We had one stop light, one major grocery store and one local high school that served a few hundred students. While that small home town of mine has now grown quite a bit, it was often limited (in a number of ways) due to its size and distance to the nearest "big city." This was all before the opportunities that Course Access and online learning now provide for students in the 21st century. But, even with those opportunities, there are still rural towns around the country that are struggling to find ways to provide world-class courses for students with varying interests.
Luckily, educators like Summer Reel are finding creative ways to make it possible for students to learn what they want, when they want, even if they live in the smallest of towns. Summer shares her story in the blog below, previously published on
The EdFly Blog
from The Foundation for Excellence in Education.
---
Summer Reel

Small towns certainly have their charm. But they also present challenges, especially when offering diverse courses and quality teachers to students in rural areas.
I live in Guthrie, Texas. Nearly 100 miles from the nearest city, Guthrie has one church and a single school serving the population's 115 preK-12 students (our school building also houses the public library and district offices).
The challenges we face in everyday life are certainly unique. We have be strategic and plan ahead—from deciding what's for dinner every night because there isn't a food delivery system or large restaurants, to coaxing quality teachers to teach a specialized course in our school.
The latter became a real problem when neighboring schools were having difficulty finding a certified spanish teacher for their students. The state requires schools have a certified foreign language teacher because Texas students must have foreign language credit to graduate. A group of local superintendents put their heads together and came up with a revolutionary solution that included Course Access and me, a certified Spanish teacher.
Initially, they weren't exactly sure what I would do or how I would do it. We eventually decided to work with Rosetta Stone, and I became the official teacher of record for the fledgling Course Access program. I created a syllabus and pacing guide for the students and track progress and was responsible for sending grades to each campus at the close of the grading period. In the beginning, the students only worked in the Rosetta Stone program and completed lessons based on the pacing guide I created.
After making campus visits, I started brainstorming ways to create a virtual classroom that would allow for more interaction between myself and distance learning students. I was very impressed with the Rosetta Stone program, but I wanted to build around it and develop supporting activities and assignments that provided opportunities for a more varied and well-rounded approach to the learning objectives. I also really wanted a platform that would allow me to carve out my own virtual classroom space to share with students.
Guthrie wasn't the only rural district struggling to offer quality courses by qualified teachers. Through this new program, I began traveling once a semester to visit the approximately 200 students enrolled in the Spanish program from seven different school districts. The closest student lived half an hour from me and the furthest was 90 minute drive.
To begin, I sketched out the Spanish program, wrote up a syllabus, and began meeting with students and monitoring their progress online. I pulled progress reports for each student and sent them to the appropriate district, and everything worked okay. But it was just okay—not great. We were clearly filling a need, but something was missing. I knew we could improve this system.
While running this initial program, I went back to school for my graduate degree through Texas Tech Online. As an online student, I found my favorite classes were those where the instructor knew me and was open to being contacted for any questions. It was encouraging and motivating to know there was an actual person cheering me on and working to ensure I learned. And I realized I wanted to offer the same experience to each of my students.
When I went back to the superintendent group to show them our progress from the first year, we discussed what had worked, what hadn't, what kind of worked and things I wanted to try differently. I proposed they hire me as an actual online teacher for the Spanish course so I could build an online classroom for these students around the Rosetta Stone program. They agreed and Guthrie Virtual School (GVS) was born.
I wanted to take the best parts of face-to-face classroom instruction and implement it online. Using Moodle, I built my virtual classroom around the following goals:
Immersing students in cultural activities available online.
Connecting students from different districts through online message boards so they could discuss assignments and receive peer support.
Building accountability measures to ensure we could tell if this approach was actually working.
Going beyond PowerPoint presentations and podcast lectures to make lessons more interactive for students.
Creating an environment where students would be comfortable reaching out to me when questions and issues arise.
As the only teacher for GVS at that time, I had a lot on my plate. But I knew I'd found my place—in my classroom, the one I had created for my students. It's not easier to teach online; in fact, I really have to work harder than ever to keep my students engaged. But we have a 94% passing rate that I'm very proud of.
During the 2014-2015 school year, we served over 800 students from at least 50 school districts across the state of Texas. We currently have seven certified Spanish teachers working for GVS any given semester, and have worked to increase our course offerings to include more than just the original Spanish courses.
Online classes are sometimes the last stop for students. Students come to us from all backgrounds and situations. Course Access can fill a need for a student to help them finish their education and not fall behind or through the cracks. There is more to teaching than just data showing how many students complete a course—one of the many things this experience has emphasized for me. I will continue to personalize this experience for every student enrolled.
For more on course access see:
---
Stay in-the-know with all things EdTech and innovations in learning by signing up to receive the weekly Smart Update. This post includes mentions of a Getting Smart partner. For a full list of partners, affiliate organizations and all other disclosures please see our Partner page.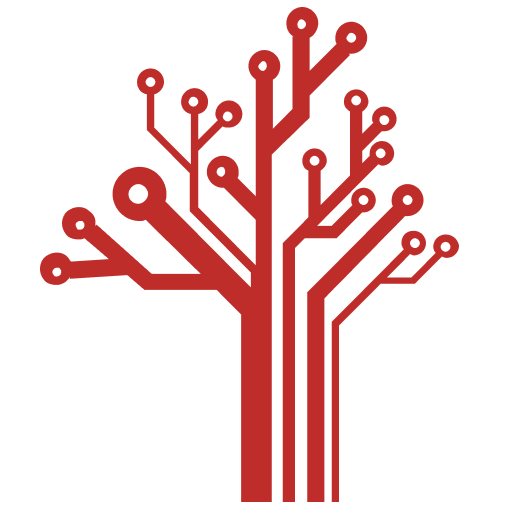 Getting Smart loves its varied and ranging staff of guest contributors. From edleaders, educators and students to business leaders, tech experts and researchers we are committed to finding diverse voices that highlight the cutting edge of learning.