Pushing Professional Learning to New Heights: What Will it Take?
Stephanie Hirsh
"Oh great, next Friday is our district PD day – let's be sure to get seats in the back to plan our next unit."
"Yes, we have team time every Wednesday – but we haven't really been sure about what to do at that time."
"Our standards session was really helpful. I wonder when we'll get back to that?"
I can't be the only one who has heard comments like these over the years. Education stakeholders have a love-hate relationship with professional development. On the one hand, anyone invested in improving education outcomes for students, with all that entails, knows that the quality of the teaching is paramount. Subsequently, doing everything we can to build educators' knowledge and skills should be a top priority. And no one disagrees with that.
On the other hand, professional development often fails to meet its promise. Too many educators have been obligated to attend professional development that didn't give them what they need. Too many systems have invested money in professional development that didn't produce better outcomes. A recent report from TNTP found that teacher supports in the school systems that they studied didn't have meaningful impacts.
The tolerance for ineffective professional development is rightfully low right now. Teachers themselves find that many of their experiences aren't meeting their needs, as they indicated in last year's Teachers Know Best. Teachers and schools are in the spotlight while districts and states across the country implement college- and career-ready standards, new assessments, and revamped educator effectiveness systems. Given these high-stakes demands, the need for deep understanding of effective professional learning is critical.
Those who advocate for effective professional learning know that no other school improvement strategy is as essential as building the knowledge and skills of educators along with the contexts and structures that make continuous improvement possible. Meanwhile, the body of knowledge that helps educators understand effective teaching is growing.
We know with greater confidence every year that meaningful collaboration among teachers improves their knowledge and skills, as evidenced most recently in a study of more than 9,000 teachers in Miami-Dade county. There are schools and systems around the world that have created learning systems that result in changes in practice and results, as highlighted in the report A Global Network of Teachers and Their Professional Learning Systems. The challenge is to apply the evidence in meaningful ways to inform immediate and long-term actions.
Learning Forward has long championed the view that professional learning is only effective when it leads to better teaching and learning. Through three versions of the Standards for Professional Learning, now used in more than 35 states, we have led the field in demanding meaningful professional learning and helping educators to understand what that is.
As stakeholders consider how to take next steps in ensuring that every educator has access to authentic support for growth, Learning Forward posits these foundational precepts as a starting point for designing a comprehensive professional learning system:
Articulate a vision for professional learning. Until educators at all levels establish that professional learning can and should be an integral and meaningful component to how a system reaches all students, the status quo will reign. Education leaders have an obligation to establish a vision for professional learning, share it widely, and devote resources to reaching it. Vision without the resources behind it will be an empty promise, so, for example, districts will need to find ways to create time for learning as did the 17 high-performing schools highlighted in Time for Learning from the National Center for Time and Learning.
Adopt Standards for Professional Learning. Just as systems establish rigorous standards for the learning that students experience, so too should they hold high expectations for the learning of educators. This echos the case made in Preparing Teachers for Deeper Learning. Standards not only outline the essential elements of professional learning and the conditions that make it possible, they also help to ensure equity. If systems hold all learning to the same high standards, then every educator will have access to the support they need.
Involve all stakeholders in professional learning. Establishing professional learning systems that have impact isn't possible without the active participation of the leaders and the learners the system is designed to support. Including all stakeholders' voices contributes to greater engagement, more effective learning, and widespread implementation. In addition, finding ways to validate teacher-driven learning, such as the micro-credentialing system highlighted in Making Professional Learning Count offers strategies for increasing not only engagement but innovation.
Measure for results. Professional learning can't really be standards-driven or achieve a vision without constant monitoring to ensure that the learning is leading to results for educators and students. While adoption of standards is essential, until systems measure the degree of implementation and the connection to results, standards are only aspirational. Measuring impact has implications for resources, planning, and staffing. Any complexity involved in assessing results doesn't excuse the obligation to do so.
What additional precepts would you put forth as educators demand more meaningful professional learning? Leave your response in the comments below.
This post is a part of a blog series in the upcoming "Getting Smart on Transformative Professional Development" Smart Bundle produced in partnership with Knowledge Delivery Systems (@KDSI). Join the conversation on Twitter using #TransformPD. For more, check out:
Stephanie Hirsh is the Executive Director of Learning Forward. Follow Stephanie on Twitter, @hirshlf.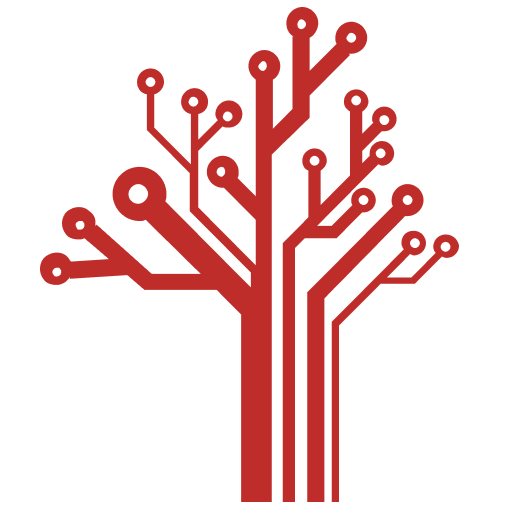 Getting Smart loves its varied and ranging staff of guest contributors. From edleaders, educators and students to business leaders, tech experts and researchers we are committed to finding diverse voices that highlight the cutting edge of learning.