Creating a Qualified Workforce for Georgia's Film Industry
Jennifer Klein
As the booming Georgia film industry grows more quickly than it can find qualified workers, Fulton County Schools in metro Atlanta knew it was time to implement training programs to meet those needs. Outside of the few glamorous acting and directing jobs on set, hundreds of crew members play an equally essential role. Their jobs can include catering three meals a day to hungry extras, constructing a city street corner set inside a giant warehouse, and spending hours meticulously editing footage.
"My dream would be that Fulton County students can be a part of a direct workforce pipeline to the film industry," says Yalanda Bell, Head of Career and Technical Education for Fulton County Schools. It is not unrealistic for Banneker students to consider future internships with producer Tyler Perry's studio, which is just 15 minutes down the road. "Right here in Atlanta there are opportunities to teach through real world projects, such as set building, film editing, and animation studios, as part of Fulton's Audio, Video, Technology and Film Pathway." Even the Wall Street Journal recently acknowledged "…the growth of what many call 'Y'allywood' is being threatened by a shortage of makeup artists and costume and set designers."
Addressing The Skills Gap
Bell and other district leaders examined the pathways that were proposed for the new South Fulton Career and Technical Education Center and found they didn't align with the industries nearby. Meanwhile, the film industry stood out as a local industry with a major skills gap, so they went back, looked at existing CTE pathways in Georgia, did research, polled students about their interests, and came up with pathways that were directly in line with the needs of the film industry.
The promise of a tax incentive continues to bring movie makers to film in Georgia. After LA and NYC, Atlanta is the number one place for film production. "Last year, the industry brought in about $5B to our economy, but they're still flying in crew employees from California and New York because of a skills gap," says Bell. "Most specifically, the skills in need are carpentry, construction, and film editing."
After extensively researching the Georgia film industry, Fulton County Schools participated in a forum with key industry players to learn how students studying film and design could meet the Georgia film industry's needs. Fulton discovered many of the jobs are in areas with definable skills which the current CTE curriculum is already equipped to address. So the district strategically placed career pathway courses, aligned to the needs of the film industry, in the South Fulton high school.
Customizing The Curriculum
A CTE building is scheduled to open August 2016. The building will be located next door to Banneker High School and will hold classes available to any interested Fulton county student. Fulton County is working with industry partners to help design its program and develop authentic projects for students. The five pathways being offered are:
Construction
AV Technology & Film
Culinary
Aviation
Internship & Entrepreneurship
Developing A Workforce
In addition to the new pathways, Fulton is entering a post-secondary partnership with Clayton State University, a business partnership with 404 Studio Partners, and a city partnership with nearby Union City, GA. Through these partnerships, one senior from each of the six South Fulton County high schools will receive a scholarship to Clayton State's Digital Film Technician Certificate Program, which was developed in early 2014 to help increase qualified crew members to fill growing jobs. The two-semester movie production apprenticeship program lasts six months and aims to fast-track students into the industry and give them long-term, well paying jobs. "The program trains students on professional equipment and orients them to all the jobs and procedures on film sets," says Barton Bond, Director of Digital Media Center at Clayton State University. "Then, most critical to their potential success, students are placed on the crews of independent productions in the Atlanta area." Right now the district is marketing the apprenticeship program to graduating seniors, who would start the program in June 2015.
Not Your Grandfather's Woodshop
CTE programs like these may teach technical skills, but it's not your grandfather's wood shop class anymore. Fulton has placed the focus on teaching general employment standards and preparing students to be productive citizens. "The film industry professionals can teach the tricks of the trade, but what they don't have time for is teaching employability skills," says Bell. "They need mature employees who show initiative, arrive on time, and can work in collaborative settings. Those are the skills we need to be teaching our kids before they go to college." The district has recognized a trend within the whole private industry sector that no matter where students choose to work, employers are willing to train them on actual job skills, but not on employability skills.
In each of the new CTE classes, one of the first curriculum points taught is the ability to exhibit employability standards, which means being able to communicate effectively, demonstrate creativity, and solve problems quickly. Learning these standards in combination with real-world training is the new formula for success in the industry after graduation.
The Direct Pipeline
The program and partnerships are directly aligned to Fulton's strategic plan of preparing 100% of students to be career ready. The district's goal is to provide the instructional support and resources so by the time students graduate they will be fully college AND career ready. "It fits in perfectly with Fulton's plan to have 90% of students graduate on time, and 85% accepted into a University System of Georgia College," says Bell. "We emphasize in Fulton that it's not 'college OR career ready' it's 'college AND career ready.'" By giving students the resources to do both during high school, they can discover through authentic learning whether or not they want to make a career out of it.
As the program continues to build momentum, Fulton will start dual credit classes so students can complete half of the program before graduation, making the program the first in the country of its kind. "It's a direct employment pipeline. Once kids get through the program, they can apply to get their union card and go directly to work on a set," says Bell. "So our program is different in that way."
Closing The Gap
While dual enrollment programs are common for mainstream subjects, Fulton's dual credit program in film and TV production would be the first in the country of its kind. "We are aligning the CTE pathway curriculum so by the time students leave they'll be ready to work on a film set," says Bell. "We are also aligning our standards with Clayton State so both can happen at the same time." Fulton has asked the right questions, found the right programs, and is actively addressing the skills gap in its community through a custom-built CTE program. By taking the existing state curriculum and customizing it to fill the skills gap in Georgia's film industry, Fulton is creating a win-win situation. "There is really authentic work going on," says Bell. "All we're doing every day is so much for students so they can get to college and feel more prepared. This requires critical thinking, analytical thinking, and collaboration. There is still a lot of work to come, but great work!"
For more on Fulton County, check out:

Jennifer Klein is a Principal at JMK & Associates Public Relations. Follow Jennifer on Twitter, @jrayklein.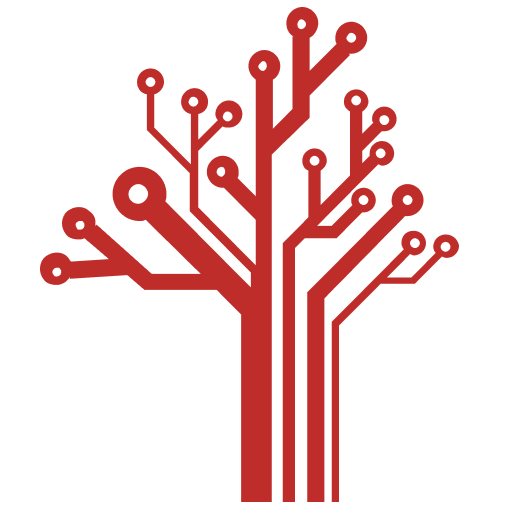 Getting Smart loves its varied and ranging staff of guest contributors. From edleaders, educators and students to business leaders, tech experts and researchers we are committed to finding diverse voices that highlight the cutting edge of learning.