Learning Gets Personal: What Personalized Learning Means to the Allen Family
Curt Allen
My wife Lara and I are the proud and grateful parents of five healthy and lively children, ages five to twelve. We feel responsible for their education, both at home, in school and beyond. With each additional child and each passing year, we find ourselves with fewer answers and solutions and more reliance on "shooting from the hip" daily. As a result, we are extremely dependent on "the village" that is our school, our extended families, and our church community to help us parent. In the process, we have learned a few ideas from lots of trial and error that we hope might be useful to other parents.
We believe that a few key principles have been most impactful:
Love
Family Support
Individual Agency
Personal Responsibility and Empowerment
Creative Expression
Love. Each of our children knows we love them unconditionally. While we may have issues with their particular actions, they never question that we love them.
Family Support. Everyone needs someone to cheer for them. Families (including extended families) provide a great environment for that.
Individual Agency. As parents, we are trying to help each child understand that they get to make choices every day about how they want to conduct their lives. They must deal with the consequences of their choices, but they get to choose. Kids are natural learning machines. Many of them lose that natural learning instinct when put into a formal setting where a teacher tells them what to do. Only when students choose to learn and take responsibility for their own learning outcomes, can they achieve their full potential.
Personal Responsibility and Empowerment. We believe that one of our primary roles as parents is to help each child take personal responsibility for their choices and actions. In our home, we believe they are capable of assuming such responsibility when they are eight years old. One of the most difficult things for us as parents is to watch our children learn how to exercise their individual agency and suffer the consequences when they make poor choices. Sometimes it can be as simple as learning they need to complete their chores around the house before they can use screens. That can be a hard lesson for a child to learn, but we believe it will have a profound impact on other more substantial lessons they will learn in the future. It is gratifying when they let us know they have learned a lesson and understand its importance.
Creative Expression. One of the most rewarding experiences as a parent is to watch a child achieve something that is important to them, after investing lots of their time and energy to make it happen. It can be as simple as drawing a picture or as involved as performing in a piano recital. Each child has individual interests, gifts and talents and we have made it a priority to invest the time and energy required to help each of them realize their potential.
Personalized Learning Begins at Home
Reading provides a wonderful window to the world. We believe it is one of the most important activities we can support to provide a strong foundation for a love of lifelong learning. Each of our children loves to read. Every child reads daily and we read together often as a family – providing each child the opportunity to read aloud to their siblings.
Music is another very important part of personalized learning in the Allen family. Lara is a classical pianist who brings the love and performance of great music into our home on a regular basis
Regular dinner times together also provide each of our children with the opportunity to share what they learned that day. Family activities provide each child with the opportunity to sing, teach, plan activities and have fun together.
To support their school work, the kids also do supplemental learning online at home – using XtraMath, ABCMouse, RazKids, Wikipedia, and other popular tools. The older kids are also very proficient with Google and GoogleDocs, Microsoft Office Apps, iMovie, and many other productivity and media apps.
Personalized Learning Continues at School
Great teachers make all the difference — so that has been the most important factor in our children's school experiences. Their teachers love them and have developed a personal rapport that makes learning exciting and fun — and personally relevant for each child. We are also big believers in non-traditional experiential learning, so we chose a school that has embraced a philosophy of "empowering kids through interactive learning." Seldom can one walk into a classroom at our school and see a teacher standing in front, lecturing. They are almost always demonstrating and applying every new concept – in the cafeteria counting bricks or "shopping" at a store to plan a budget for math class, finding art in nature outside, having a 'viking feast' – complete with their own paper-mâché helmets, no manners, and their own Viking name.
When there was a need for a theatre and music teacher at our school, Lara started teaching part time while our youngest was still in Pre-K. Each year she helps to organize the annual school musical. This year they performed The Little Mermaid. They learn more from the unifying efforts of memorizing lines and songs, learning to act, collaborating on creating costumes and building sets, and generally "showing up" to be responsible for their collective success. It is a highlight for the school and the families who support it. Like Lara, all of the parents who participate have a deep understanding of the subjects they teach.
We strongly support and prefer non-traditional learning experiences that give our children opportunities to get out of their books, their desks, and their classrooms in order to "experience the world" first hand. This year they have been on field trips to museums, an aquarium, and the zoo.
One of my recent highlights was accompanying our 10 year old son with his class on an overnight camping trip and hikes to Arches National Park. It was a pretty difficult hike for fifth-graders but they encouraged each other and turned it into a great learning experience — especially about their own capacity to do difficult things. Learning tenacity and persistence in the face of adversity comes in the doing.
Our 12 year old daughter made her first unaccompanied trip with her class that included dissecting squid and rays. We are still novices, but we believe that learning how to parent also means learning how to let go (although I'm still not ready for that yet.) These types of experiences have significantly enhanced their traditional classroom activities as engaging and mind-expanding because learning is done in non-traditional ways.
Other "outside the box" activities, instead of traditional written book reports, have included: posters, paintings, home-made games, and YouTube videos they scripted, shot, produced and directed themselves. To learn about our history and culture, they performed a puppet show with characters from U.S. and World History and celebrated an original Thanksgiving Feast.
Our son recently interviewed me in order to create a portfolio about our company, Agilix, and then wrote his own business plan (for a lemonade stand this summer) that he invited me to review for him.
Personalized Learning Becomes Lifelong Learning
When Lara goes to Parent-Teacher Conferences she says: "The first and last concern I have as a mother is whether or not our kids are learning and practicing compassion – yes, academic growth is critical, but trusting the teachers to teach and empower our kids to follow through and take on responsibility to demonstrate compassion and empathy is of greater concern. They learn best when they feel safe. . .I will always help when they ask for it, and will always require work before play, but I will never do the work for them."
Our kids are typical kids, so they often tell us that "recess and lunch" are their two favorite subjects, but they are learning a lot in the process. Because of these experiences and many others, we have come to believe that kids are capable of so much more than society generally gives them the opportunity to demonstrate at a young age.
We will always be grateful that we have had the opportunity to witness their growth.
This blog is part of our Smart Parents series in partnership with the Nellie Mae Education Foundation. For more information about the project, see Parents, Tell Your Story: How You Empower Student Learning as well as other blogs:

Curt Allen is the CEO of Agilix. Follow Curt on Twitter, @CurtAllen.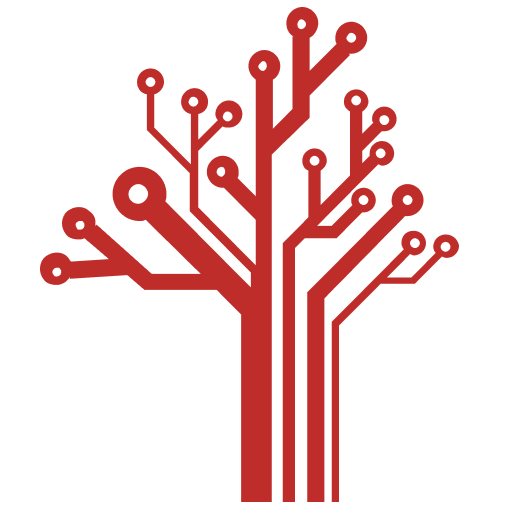 Getting Smart loves its varied and ranging staff of guest contributors. From edleaders, educators and students to business leaders, tech experts and researchers we are committed to finding diverse voices that highlight the cutting edge of learning.