How Parents Decide Which Education Materials Work
Solomon Steplight
Are you a tiger mom or a helicopter dad? Are you authoritative or permissive with your child? How does your approach to parenting impact your involvement in your child's education?
Many parenting styles today include being an integral part of your child's academic and career process. And, though technology has brought so much innovation to our fingertips, education is lagging behind in comprehensive resources for parents. Resources are growing, but most are disparate, hard to find, and hard to assess all in one view.
Traditionally, parents relied on school to give their students an education. But teachers and administrators alike have encouraged parents to get more involved. Parents have more choices than ever, and they are increasingly turning to each other, and the internet, for information on how to process those choices. Call it looking for a 2nd opinion.
Though teachers and administrators are the experts in developing and delivering learning opportunities through curriculum, the outside the classroom movement is burgeoning, and parents want to create personalized educational experiences for their students.
In this time of overcommitted student schedules, we need a way to help our kids explore their propensities in a cohesive way. My daughter enjoys dance classes, but I've learned that not all dance classes are created equal. If I had a better way of comparing activities besides trial and error, that would be innovative.
Traditionally, education innovation has focused on selling new programs to schools districts. Education technology companies then began targeting teachers directly without seeking buy-in from an entire district. The latest frontier in ed tech is creating resources that speak directly to parents and students.
As a new father surrounded by infinite educational resources and recommendations from professionals, peers, friends with children and others, I was pleased to have so much information being passed along to me. But also being shared in this exchange was peer pressure such as, "You don't do this with your daughter?" I quickly realized I did not necessarily have the skills needed to identify which materials or activities which were the best choices for my child.
Then I had an "Aha" moment. Other parents were asking me questions like, "Hey, how did you become an engineer?" Or, "What did you read or do as a kid to lead you to that career?" I found myself realizing that the games I played, gadgets I tinkered with, or trips I took really influenced me to pursue my love of engineering as a young child. This was actually a topic I felt comfortable referring resources to other parents on.
We still did not have a way to bring educational resources to parents in an immediate and easy to navigate manner. We were still doing things the old way…word of mouth, sorting through books at the bookstore or library, hoping to get a good summer reading list from our child's teacher. Amazon is probably the closest we've come to crowdsourcing referrals for educational materials. But it is hard to tell who on Amazon is qualified to make recommendations for my child. Even the medical world has it's one resource. Medical advice is now readily available on the Web. Yet, if I want advice on what books to give my child, I still need to cobble together an array of resources.
So I put my engineering skills to the task and developed a platform to help solve this problem, creating new tools to help assist in the academic planning process. I gathered educational and professional experts in their fields to make recommendations that children could engage in outside the classroom. That's how Prepfoleo was born.
Prepfoleo is a resource for parents to discover new educational materials and experiences for their child. It is an academic and career planning application that gives parents and students access to a catalog of educational resources vetted by leaders across a wide range of professions. With access to this information, parents and students can make more informed decisions on their investments in education.
Back to those parents who asked me what I did to become an engineer. They were looking for books, projects, toys, anything that could help encourage or grow their child's interest in engineering. Since I am successful engineer, what I did to get here is relevant to them. As parents, we have tough decisions to make with our children regarding priorities, time management, costs of activities, etc. If I know that buying a molecular biology set for my child who is showing interest in the sciences will help him or her build the skills needed to become a successful doctor, I might choose that set over, say, six weeks of violin lessons.
I think what we were missing is a global version of parent groups with a focus on education, and with vetted experts than can help guide parents on educational materials and activities. Parents are already turning to one another for advice in support, often locally in communities like the Park Slope Parents group in Brooklyn, NY. Why not open that up? By building a community of parents and experts, we can offer parents a way to discover, organize and share educational materials that could help lead students down a path toward the best career for them.
Seek resources that can help increase the flow of ideas for new educational materials and activities. Here are some:
Tips:
Identify areas where your child shows interest or strong propensities such as science, music, entrepreneurship and observe their level of engagement with materials or activities in those areas
Seek mentors, models, and tracks to explore or follow as examples of type of success that are aligned with your students passion
Parents move mountains for their children–taking them to best doctors, finding them the best tutors, buying them the best toys that the family can afford. We have everything at our fingertips–food delivery, car service, medical advice. Yet access to quality information about educational resources continues to be a challenge. Given the limited resources of parents and students today in the form of time and money, it pays to approach outside the classroom education armed with a plan and with the tools to deliver that plan to your children.
This blog is part of our Smart Parents series in partnership with the Nellie Mae Education Foundation. For more information about the project, see Parents, Tell Your Story: How You Empower Student Learning as well as other blogs:

Solomon Steplight is Founder and CEO of Prepfoleo. Follow him in Twitter, @prepfoleo.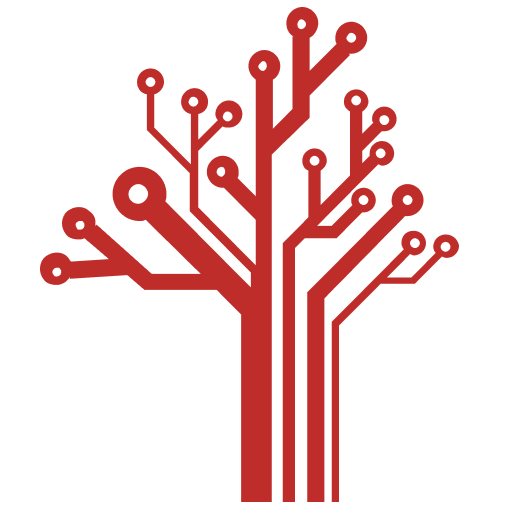 Getting Smart loves its varied and ranging staff of guest contributors. From edleaders, educators and students to business leaders, tech experts and researchers we are committed to finding diverse voices that highlight the cutting edge of learning.