Capture, Curate, Share: Building a Personalized PD Culture
Randall Sampson
A few years ago I was sitting in a cab heading to a meeting at Harvard's JFK School of Government. Don't get me wrong, I'm never the smartest person in the room; I just figure out a way to get it right for the kids and teachers I serve. I attended a lecture by Fredrick Hess, "Cage-Busting Leadership." I took out my smart phone and started recording his speech. I used the app Sound Cloud, as the platform to share what I thought was dynamic about his presentation. That's when it hit me like a 2×4 board to the head! We do not provide teachers with the choice to use social media tools as a platform for professional growth and development. This doesn't mean simply joining a Twitter Professional Learning Network (PLN) and quoting some great leaders. Deeper learning for educators will require using social media tools to "Capture-Curate-Share" their specifically unique instructional practices. Teachers will be able to apply the higher order thinking taxonomy of synthesis, evaluation and assessment to their personalized professional development experiences. This does not mean that leaders are off the hook; the same is applicable for the deeper thinking professional growth and training of leaders.
Through the use of "Tell Your Story," educators are engaged in deeper learning because the process is focused on the great experiences in the learning ecosystem. The best learning occurs when the individual has an opportunity to construct learning from the individual's experiences. Through the use of social media tools such as Twitter, Instagram or Pinterest educators will be able to capture, curate and share individualized models of their specific practices. In most states, teacher and leadership standards are coupled with the state's mandated evaluation process. However, the current status quo leadership practices prescribe to a mundane "sit and get" delivery of professional development. I can only speculate that this is compliance-driven practice, in order to suffice the powers that be.  In most school districts, there are too many of these compliance-driven initiatives placed in the professional development category. The end result, leaders do not focus on deeper learning for the staff. Too often leaders overlook the innovative tools available to connect the dots, encourage efficient use of time, reduce stress and enhance deeper learning.
The Challenge of Deeper Thinking Innovation
School leaders are expected to use instructional technology tools that did not exist during their teaching experiences. It is seldom that these new instructional technology tools are examined during leadership training courses. With social-media technology, leadership practices can become more efficient for schools. Educators are using "Tell Your Story to personalize and illuminate the professional growth experience. Teachers and principals are engaging in deeper learning by reflecting upon their practices, aligning instructional tools and implementing best-practice strategies with fidelity.
Educators use "Tell Your Story" to simultaneously:
Earn graduate credit toward licensure renewal
Gain vertical movement up the salary scale
Curate evidence for the evaluation process
Documenting local initiatives and student learning
Enhance community engagement and transparency of practices
Professional development is not about gurus preaching, it's about teachers teaching. Personalized professional development is helping educators become deeper thinkers in their practice. It's not the role of leaders to change people. Leaders are in a position to empower by providing learning teams the autonomy of self-directed professional growth. The leadership goal is to provide teachers with choices that can enhance deeper thinking and instructional design. Leaders should encourage teachers to become the experts of their professional development. The use of pictures, videos and 140 characters has become a powerful professional development tool for educators. Educators are able to create more vivid content that demonstrate the various aspects of personalized learning.
Edutographers Capture Everything
Detroit's Central Collegiate Academy was once on the Michigan Department of Education's list of failing schools and one of the lowest performing urban schools in the country. Through the use of  "Tell Your Story" teachers were empowered to lead their professional growth. Such practice transferred to the development of a student-centered learning culture. Central Collegiate Academy High School teachers and administrators were able to capture, curate and share their best practices. With the turnover of Teach For America educators, the school was able to have classroom level documentation of implemented content and practices. This provided the critical context for sustainability when hiring new staff. With such a clear strategic focus for sustainability, the school was able to work its way off the Michigan Department of Education's low performing list.
Educational technology has morphed the role of k-12 educators into the new hybrid role of "Edutographers." With this new role, educators have the unique ability to digitally capture the great innovative learning experiences occurring in the classroom. Teachers enjoy this process because it saves them time to focus more on teaching and learning. Dublin City Schools, located in Dublin Ohio, has utilized #TheDublinDifference. This hash tag was designed to provide clarity about the Dublin learning community. The teachers love the fact that they are able to use "Tell Your Story" earn graduate credit as they streamline licensure renewal requirements, document evidence for the state mandated evaluation process, communicated with parents and have on-demand access to examine their colleagues' best practices. Within Central-Ohio, Columbus City Schools is the third largest urban district in the Midwest region and suburban Olentangy Local Schools is recognized as a nationally top performing school district. Both Central-Ohio districts have invested in using personalized professional development, in order for individual teachers to demonstrate how they are facilitating the great learning occurring in their classrooms.  Teachers are enjoying the opportunity to Capture-Curate-Share a unique view of students' engagement in deeper thinking learning tasks. In this new digital age of transparency and accountability, educators are assuming the essential role of story teller-in-chief.
Too often, rural school districts and charter schools are excluded from innovative professional development experiences, due to the lack of resources for costly speakers or professional development conferences. Wilson Preparatory Academy is the first approved K-12 blended learning charter school in the state of North Carolina. Wilson Preparatory Academy uses self–direct professional development to leverage their commitment to digital teaching and learning.  Instead of allocating school improvement funds to the same broken products and services, school leadership teams are recognizing that they can reallocate school improvement funds in order to invest in the cost efficient personalized professional development experience. Principals are starting to recognize that lower cost personalized professional development can yield a deeper thinking return on investment. "Tell Your Story" is changing the classroom level of interaction between students; enhancing the communication of staff and teams; and providing community members with clearer insight to the classroom instructional practices and expectations.
The Deeper Thinking Leadership Challenge

Too often professional growth is about compliance and regulations, this equates to "sit and get" Power Point presentations in an unventilated room. The intent of professional development is to provide teachers with much needed time for collegial communication and to grow their professional skills. The best form of professional growth occurs when teachers have the autonomy to streamline various district initiatives, take authorship of their professional growth experience and redefine the purpose of their professional development. Teachers should be empowered to capture the great teaching and learning occurring inside and outside of the classroom.
The challenge for leaders is to provide teachers with personalized professional development opportunities, without enrolling teachers in a compliance-driven online "click-through" professional development series; unfortunately we've all seen or done that. Currently school districts are struggling to separate from compliance-driven professional development. Some districts do not have a self-directed professional development process in place, in order to empower teachers to choose the learning experience they want to share. Teachers want the autonomy for self-directed growth and development, but there must to be a clear process that empowers educators to lead their growth. When teachers have the autonomy, the integrity of professional development will increase tremendously because they create and share their experience. Leaders should encourage teachers to share evidence of students interacting with the academic content. The evidence should be publicly shared and accessible to students, parents and colleagues. As the bedrock for developing a culture of deeper learning, "Tell Your Story" empowers individual teachers demonstrate their growth in the form of vivid pictures, video and 140 characters at a time.
Personalized PD will:
Connect educators with each other and to Professional Learning Networks
Help teachers reflect on their own practice
Provide educators access to new strategies, techniques and tools
Be on-demand 24/7
Organically differentiate for a range of levels of readiness and expertise
Curate content, so teachers can more easily find aligned content and ideas
Encourage teachers to create content-specific best practices
Professional development is no longer predicted on finding an "expert." Teachers are the experts in their learning ecosystem. Personalized professional development can provide all teachers with equitable access to reflect upon, align and implement best practices. The ability to connect to the Internet enhances the equitable access of personalized professional development between urban, suburban and rural school districts. Schools have the ability to reallocate resources to more efficiently invest in their teachers and students.
This post is part of our "Preparing Leaders for Deeper Learning" series. If you have thoughts about what today's school leaders should know and be able to do and how they should be prepared, we'd love to hear from you. Contact [email protected] with the subject "Preparing Leaders" for more information.
To learn more about our Preparing Leaders for Deeper Learning series, see:

Randall Sampson is the founder of Liberty Leadership Development. Follow him @randallsampson.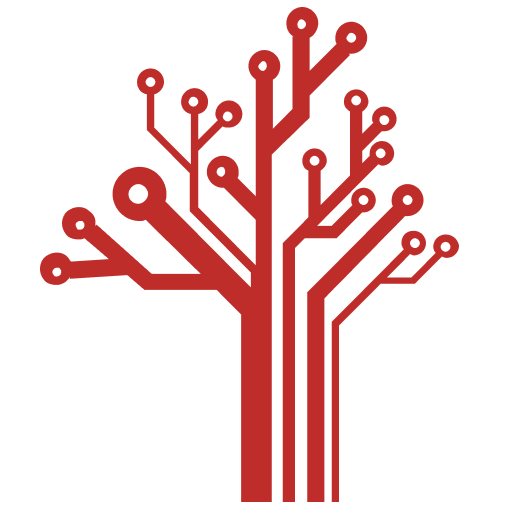 Getting Smart loves its varied and ranging staff of guest contributors. From edleaders, educators and students to business leaders, tech experts and researchers we are committed to finding diverse voices that highlight the cutting edge of learning.