Tech Bootcamps for College & Career Readiness
Melinda Barlow
Consensus is stronger than ever that code has become the most important language in the world right now. Coding has progressed from teaching kids how things work, to something more fundamental, that everybody needs to know.
Ever since educational institutions introduced laptops and tablets as required school equipment, the way has been paved for curriculum changes that align with the realities of the present day. Now, learning to program is seen by many as a foundation, equipping us to live with new technologies and providing skills to adapt to the future as it unfolds.
The conversation about how the ability to code impacts on the future skilled workforce is dynamic and ongoing and the Getting Smart bundle 'Coding for College and Career Readiness' demonstrates this. The bundle explores the primary issues: economic and social impact, transitions in learning and future proofing the next generation.
Today, thousands of people are scrambling to get coding skills. Skills they didn't learn in school and skills they now see advertised repeatedly on jobs boards across the globe. This is where tech bootcamps and code schools come in by offering flexible learning to program options that provide a streamlined solution to an immediate problem.
Closing the skills gap that exists right now has in a way been crowdsourced and we have GenDIY to thank for that. They've hacked their own education and are now rethinking their plans in pursuit of a more flexible college to career path that hopefully will deliver a better return on their investment than more traditional study programs might.
Each has their own unique offering and the distinctions come down to what you want to learn, what your time commitment is and how much you want to spend. The key thing they have in common however is a proposition to make learning to program more accessible to everyone. There is no shortage of pathways to improve people's tech literacy regardless of economic, geographic or social status.
Tech bootcamps each come with their own value propositions and no two are alike. Bloc, Careerfoundry, Dev Bootcamp, General Assembly and Launch Academy are all at the noteworthy end of the scale and amongst the best-regarded offerings on the market. Offering part and full time comprehensive programs, course duration ranges between 9 to 12 weeks for some and 3 to 6 months for others.
Fees vary between platforms. Careerfoundry offers a $1,600 starting price for a fully mentored course. Bloc offers 12, 18 and 36 week courses at $5,000. Launch Academy offers a two month option for $12,500. Engagement varies with some offering mainly on site training and others presenting their course only in online formats. Some offer a combination of both, however all offer 1 on 1 support to students.
Mid range offerings include Udacity whose pitch offers 'nanodegrees' to users and the program has scholarship options available. Thinkful has a 1 on 1 mentorship focus for learning and support to become a freelancer as well as guidance towards the job market. Anyone Can Learn to Code offers courses on Sundays and weeknights for those working full time. Startup Institute offers full time and 'Ramp Up' courses that are bite sized and intro focused. They also have flexible tuition options. Code Fellows adds some security to the mix by guaranteeing post grad job placement with a full refund of tuition if they don't succeed. Look at committing up to a third of your working week for these programs.
There are also plenty of platforms that are generalized learning platforms as opposed to specifically tech bootcamps. However their offerings for bootcamp style learning of computer science skills is no less valuable. Coursera has over 1000 courses across most subject fields sourced from universities across the globe (not just programming) and is free of charge. Udemy also has a huge product list with more than 25,000 courses all individually priced and the mission to 'help anyone learn anything'. Some units are free and pricing is widely variable – a search for 'programming from scratch' delivered products priced between $11 and $330 as well as free options.
Self imposed bootcamp is probably the most dynamic category with a multitude of self paced learning options available. Some of the best include Treehouse and Code School. Most of these use a subscription model with monthly fees of $25 – $50 per month and then all content is freely accessible to subscribers. These platforms are mostly online libraries packed with resources to facilitate learning of literally thousands of subjects. There are no time commitments, though some of them, like Lynda.com detail time required to complete training of each specific unit. The resources come in any format you like from videos to pdfs, podcasts to interactive quizzes.
There is also a highly regarded group of nonprofits delivering training in diverse and interesting ways with specific missions in mind. Khan Academy, with a focus on STEM subjects and Codecademy specific to coding, are both focused on making education accessible to all with investment and support from strategic partnerships. Code.org is responsible for the hour of code and focuses on computer science for beginners and is available in multiple languages. While Girls Who Code delivers immersive summer programs to teenage girls across the US to program and advance the number of women in tech. Finally, the Flatiron School has the essential full time Web and iOS fee based courses but has gained its reputation from its NYC Development Fellowship that gives free training to minority groups in the tech community.
This list is by no means complete, however it does highlight the vast range of options available for anyone, anywhere to learn to code, regardless of age, income or capacity. There are more than enough platforms creating great learning opportunities to ensure previous, current and future generations are prepared for whatever the future may require of them.
For more on coding, check out:

Melinda Barlow is an Australian freelance writer and editor, based in Berlin. Find Melinda on Twitter at @melindajbarlow.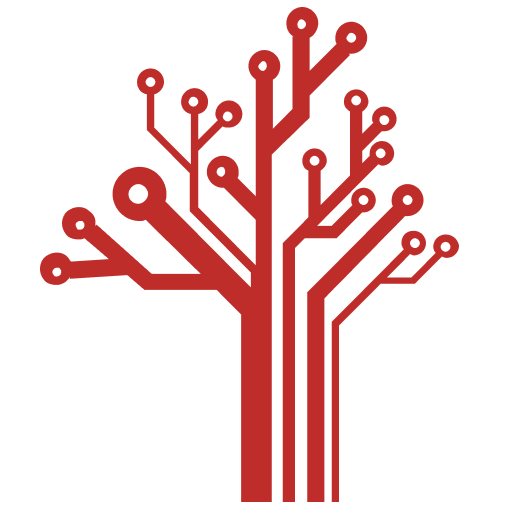 Getting Smart loves its varied and ranging staff of guest contributors. From edleaders, educators and students to business leaders, tech experts and researchers we are committed to finding diverse voices that highlight the cutting edge of learning.