DLN Report Card Preview: Providing Options for Arizona Students
The Digital Learning Report Card examines each state's progress in implementing policies that give students access to quality digital learning. These advances promise to revolutionize the current K-12 education model by giving students access to far more courses, and allowing them to learn in their own way and at their own pace. This annual report card is produced by Digital Learning Now (DLN), an initiative of the Foundation for Excellence in Education (ExcelinEd). The fourth annual report card will be released in the coming weeks, grading each state's 2014 digital education policies against the 10 Elements of High Quality Digital Learning.
We will be highlighting progress and sharing success stories from individual states published in collaboration between Digital Learning Now and Getting Smart. These stories are based on interviews with policymakers and stakeholders.
Today we're highlighting Arizona. This blog first appeared on excelined.org.
---
Erin Lockett
There's a shift afoot in the priorities of state education systems, and it has to do with competency-based learning.
In theory, when students successfully complete a class, they would leave having mastered the course material. While that seems like a common-sense goal for a class, it's anything but common.
For most public education systems, the goal of student learning is surpassed by seat-time requirements. All students move at the same pace over a designated period of time, regardless of whether they struggle with the material and need more time or they are advanced in the subject and bored out of their minds.
For years, this seat-time oriented system has forced students to adapt to a pre-determined learning schedule. Now, states are recognizing the need to allow students to progress at a flexible, personalized pace. That is exactly what is happening in the Grand Canyon State.
AZ SB 1255 , commonly known as Creating Competency-Based Pathways to Postsecondary Education, passed in 2012 allowing students to control their own pace while working towards clearly defined learning goals. The bill allows students to advance to more challenging courses – or even postsecondary work – once they have demonstrated mastery, instead of relying on traditional predetermined seat-time.
Funding is an important feature of competency-based education. Because competency-based learning allows gifted students to advance quickly, it creates the potential for students to graduate from high school ahead of schedule. In anticipation of any angst this might cause Arizona schools, AZ SB 1255 permits districts or schools to continue receiving per pupil funding until a student would have graduated had the student maintained a traditional course schedule.
Former Arizona Senator Rich Crandall, the bill's sponsor remarked, "While the Grand Canyon Diploma ensures students are ready for community college without remediation, we believe this legislation will expand options for students to demonstrate college and career readiness, particularly for those who may be headed toward a university path."
Enabling Student Progress. AZ SB 1255 enables students in Arizona to control their own pace. The law also helps educators meet kids where they are, and move them through content at a customized pace. This offers the potential for better educational outcomes for every student.
In Arizona and other states, this type of legislation creates potential for new opportunities for students. But this will only happen if the guidelines to define competency-based pathways are carefully and thoughtfully developed, advanced and approved. A sound competency-based bill should consider:
Providing flexibility to stray away from time-based systems,
A transition to competency-based diplomas,
A partnership with universities that facilitates acceptance of competency-based diplomas,
Authorization of innovation districts to pilot a competency-based system and help identify the pathway for statewide policy adoption and
Encourage policies that support anytime, anywhere learning.
Progressing Toward Implementation. As with any legislation, implementation is key. While we can all agree on a purpose, what good is that purpose if there aren't effective methods working towards it? Arizona's local education agencies are already required to provide opportunities for students to demonstrate competency of state standards required within minimum high school course studies. And while the competency-based educational pathways allowed through AZ SB 1255 haven't been fully realized, high school students have already started pursuing postsecondary pathways like community college, career technical education (CTE) or universities.
Once guidelines have been determined, students who demonstrate competency will have an option between four state funded pathways:
Enrolling in community college,
Continuing to taking courses from their high school (such as Advanced Placement),
Enrolling in a CTE program or
Attending a state university.
The Center for the Future of Arizona is leading state efforts to support innovations in learning, including this competency-based bill. According to Director of Strategy and Innovation, Amanda Burke, "We work in the nexus between policy, idea development and implementation with schools and partners to demonstrate in practice what a student-centered systems change looks like . . . I could see, for example, the potential to redesign the math learning experience of students through a personalized, competency-based math pathway that harmonizes math curriculum from high school through college."
The ultimate purpose of this legislation is to provide options for every student – options that can be used to build a personalized education pathway. As Christine Thompson, Executive Director of the Arizona State Board of Education, said, "The benefits of these types of programs are to have options for students to pursue a path that is best for them while expecting rigor and meeting established competencies in areas such as math, science, English and history."
Stay tuned for more information on how states are approaching education policy to advance personalized, digital learning.
For more from Digital Learning Now, check out:

Erin Lockett is a Policy Coordinator at The Foundation For Excellence in Education.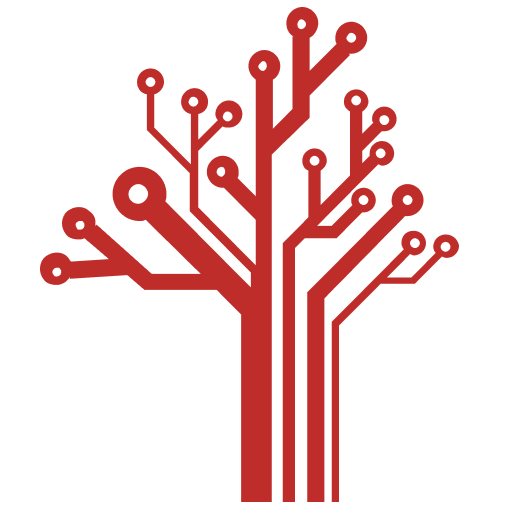 Getting Smart loves its varied and ranging staff of guest contributors. From edleaders, educators and students to business leaders, tech experts and researchers we are committed to finding diverse voices that highlight the cutting edge of learning.