The "Hack" Mindset for School-Wide Change
Sally Madsen
As a school leader or educator, how many times have you been excited about an idea—but gotten bogged down in the complexities of making it happen? Change is met with resistance. The stakes are high. There are countless moving parts to consider, and opinions to sway. Even setting the schedule for the year feels daunting.
When we work with principals to create culture change in their schools, their starting point is often to jump into complex program design. "Let's envision the program this year, for implementation next year." Or, "I'll have to get all of the faculty together and build alignment, which will take some time." Or, "The solution is to create a school-wide policy." Thinking this way is ambitious. It's earnest. And it might work some of the time. But the risk is that leaders never make it out of the planning stage. Even when they do, they often implement a school-wide plan only to learn that it isn't really what was needed. And with such great effort expended rolling it out, they feel locked in for at least a few years.
As human-centered designers, we come to this type of challenge with a very different approach. At IDEO and Stanford's d.school, we are at home with systemic challenges that call for organizational change and culture change. Just like designing a product, where a team creates dozens of small, quick and cheap prototypes on the path to developing the optimal product, a nimble and iterative approach is also the most effective way to create meaningful change in an organization. We design small experiments to learn what works, what doesn't, and why. We listen carefully to feedback and change our course based on what we learn. We celebrate "small wins" to build momentum for larger experiments.
IDEO and the d.school are currently collaborating to create School Retool. It's a professional development fellowship that helps school leaders redesign school culture using small, scrappy experiments called "hacks." Hacks may start small, but they're built on research-based practices that lead to Deeper Learning, and can create the kind of big change that principals aspire to—namely, preparing students for life in the real world. To create the program, we have collaborated with over thirty public school principals in the San Francisco Bay Area, and have visited dozens of schools—including both Deeper Learning schools and other public and charter schools.
Getting into the hack mindset has been the most difficult thing for the principals we've worked with. It's also been the most important.
What is the hack mindset? Three things.
Start small. Break down goals into smaller ones that are quickly achievable. Keep the team small and the timeframe short.
Bias to action. Don't overthink it, just try it.
Fail forward. Use "failures" as an important opportunity to learn.
The approach starts with setting concrete aspirations for change. Then the School Retool principals experience the hack mindset, talk about it, and think about how to apply it towards their aspirations. But habits can be hard to break. Planning muscles take over and what could be quick hacks expand to encompass more and more objectives.
One principal wanted to try out the idea of advisory (small group sessions to support students in their growth) at his school. He knew he wanted to start small, so decided to experiment with just one 40-minute advisory period. But he rolled it out across the whole school of over 1800 students. As you might expect in such a large group, some teachers embraced the opportunity to connect more deeply with their students; others were reluctant, telling students, "We have to be here together for the next 4o minutes… sorry but I don't have anything planned for you." In all, the experiment felt like a failure and the principal felt stuck. At times like this we remind each other of the hack mindset, like a mantra. Start small. Bias to action. Fail forward. How small can small really be? What if he had started with just a couple classes? What can he learn from this "failure"?  Approaching the situation with this mindset unlocked the principal's stuck feeling, and inspired ideas about how he might try differently next time.
Another principal saw great success from an extremely small hack. Hoping to increase student voice in addressing racial tensions in her school, she invited a set of students—socially influential but not highly engaged in school—to a "speak your mind" session in her office with pizza and refreshments. They watched a TED talk by Chimamanda Adiche about race. Slowly, a deep conversation opened up about race, class, and how students in certain groups are perceived by others. At 5:30 (two hours after school ended) the students were still in her office! This was unheard of. And the next day, one of the students came into her office and said, "I need you to help me. I'm not motivated. My grades are terrible." With just a small experiment, striking new behaviors had emerged, inspiring the principal to completely rethink how she cultivated student voice at her school.
Our principals are on a path towards Deeper Learning at their schools: project-based learning, real-world challenges, teamwork, presentations and portfolios. To build a strong culture of Deeper Learning, you ultimately need to move beyond the initial hacks and change the fundamental structures at your school—space, roles, schedule, events and rituals, and incentives, to name a few. This will require major commitment, community support, and planning. But we believe that you can get there by hacking.
Maybe you're on a similar journey. Whether you're a leader looking to design school culture or an educator looking to make shifts at the classroom level, try the hack mindset on for size! Take a bias to action and learn through hacking, so that when the time comes to scale your approach you're already informed and inspired. Big change starts small.
To learn more about preparing leaders, see:
This post is part of our "Preparing Leaders for Deeper Learning" series.  If you have thoughts about what today's school leaders should know and be able to do and how they should be prepared, we'd love to hear from you. Contact [email protected] with the subject "Preparing Leaders" for more information.
Sally Madsen is a senior design lead in IDEO's Education practice– who gets most excited about tackling systemic challenges to make meaningful impact.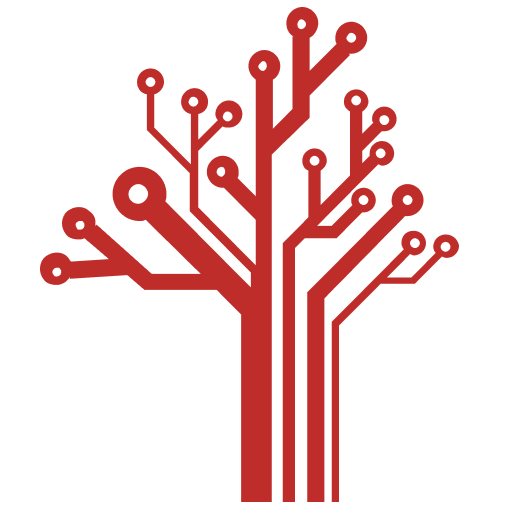 Getting Smart loves its varied and ranging staff of guest contributors. From edleaders, educators and students to business leaders, tech experts and researchers we are committed to finding diverse voices that highlight the cutting edge of learning.